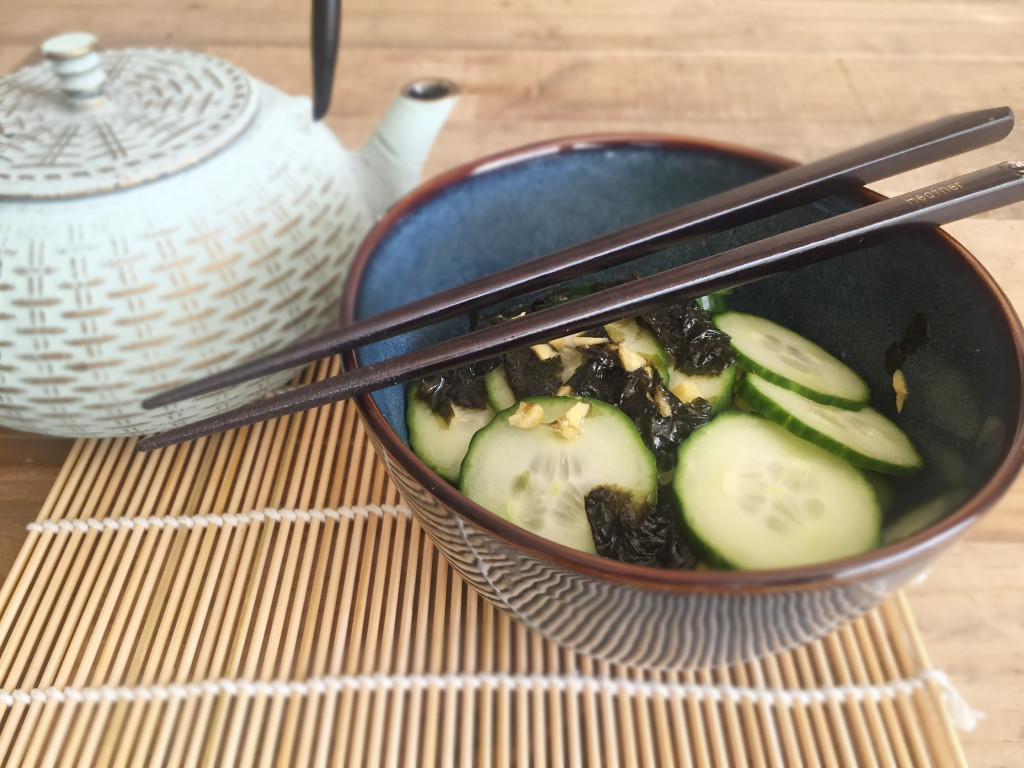 Ah yes, Japanese food, it might be my favorite cuisine. From ramen, to cucumber salads and sushi, it's just all so delicious. My parents say they took me to my first Japanese restaurant a few days after I was born. This makes so much sense now!
Even though I was not yet eating real foods yet, I'm convinced this is when I fell in love with Japanese food. A couple years ago I lived in Tokyo for about a month and ate more sushi than one should eat. I didn't think it was possible to burn out of nigiri but when I came home, I stayed clear of all raw fish for about another good month.
When I left Tokyo, I was so inspired to take some of these healthy recipes home. The Japanese are known to live a long time, so shouldn't we learn from this and incorporate more of their healthy meals into our diet?
This cucumber salad is a refreshing mid-day snack or appetizer before dinner. There are so many benefits to this simple dish. Not only are cucumbers full of antioxidants, they are incredibly hydrating, and a light diuretic. The seaweed will detoxify your body and is high in calcium and iodine. For this reason, they actually recommend pregnant women eat more seaweed.
I also LOVE ginger…it eases an upset stomach and is another powerful anti-inflammatory root.
I found this recipe from author Namiko Chen from Just One Cookbook and changed it just a bit.
Hope you enjoy!
Print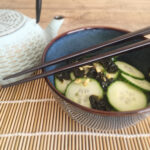 Japanese Inspired Cucumber Salad
---
½

cucumber very thinly sliced
a sprinkle of pink Himalayan salt

3 tbsp

rice vinegar

2 tbsp

filtered water

½ tbsp

liquid aminos (this is a soy sauce alternative)

1 tbsp

seaweed/3 strips from the packs *

1 tsp

fresh julienned ginger

½ tbsp

sesame oil
---
Instructions
Chop your cucumber into very thin slices
Sprinkle them with salt then add to a small bowl
In a separate bowl, mix together your vinegar, water, aminos, ginger, and sesame oil
Tear up your seaweed into fine pieces then add to your liquid mixture and let them fully soak then continue to stir
Finally, pour the dressing over your cucumbers
Notes
*I buy the small grab and go seaweed packs (ie: sea snax)