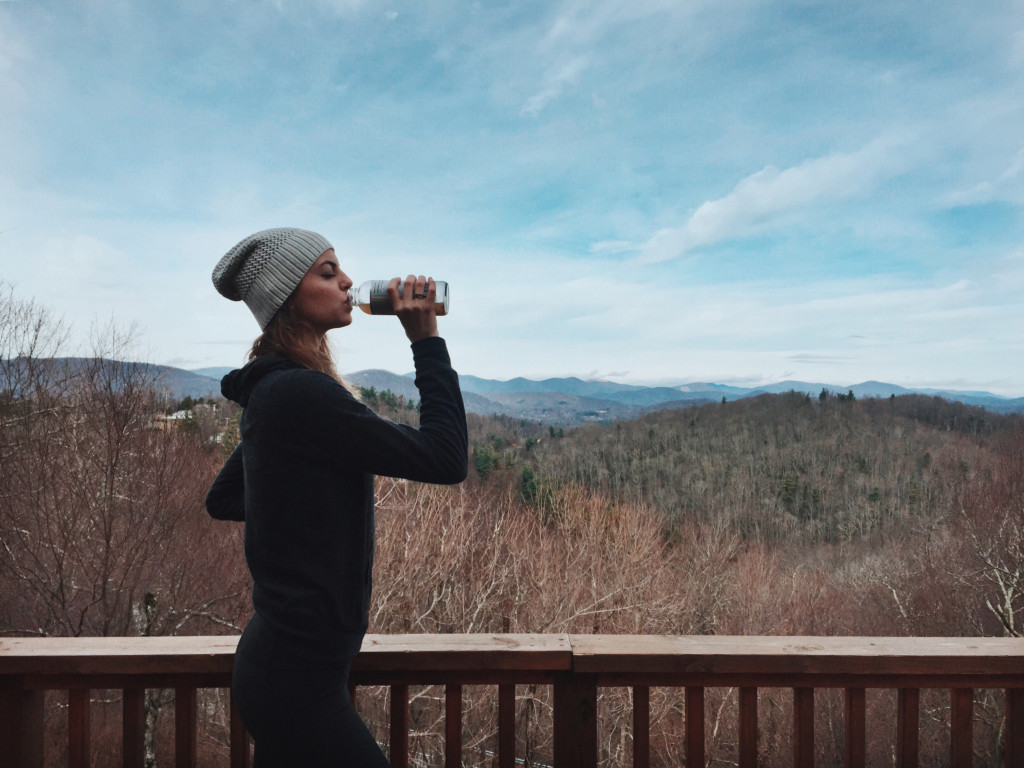 We just got back from a family trip to the beautiful Smokey mountains and I am feeling ready to start this new year fresh.
Do you have a New Year Resolution?
If not, maybe drinking kombucha could be yours!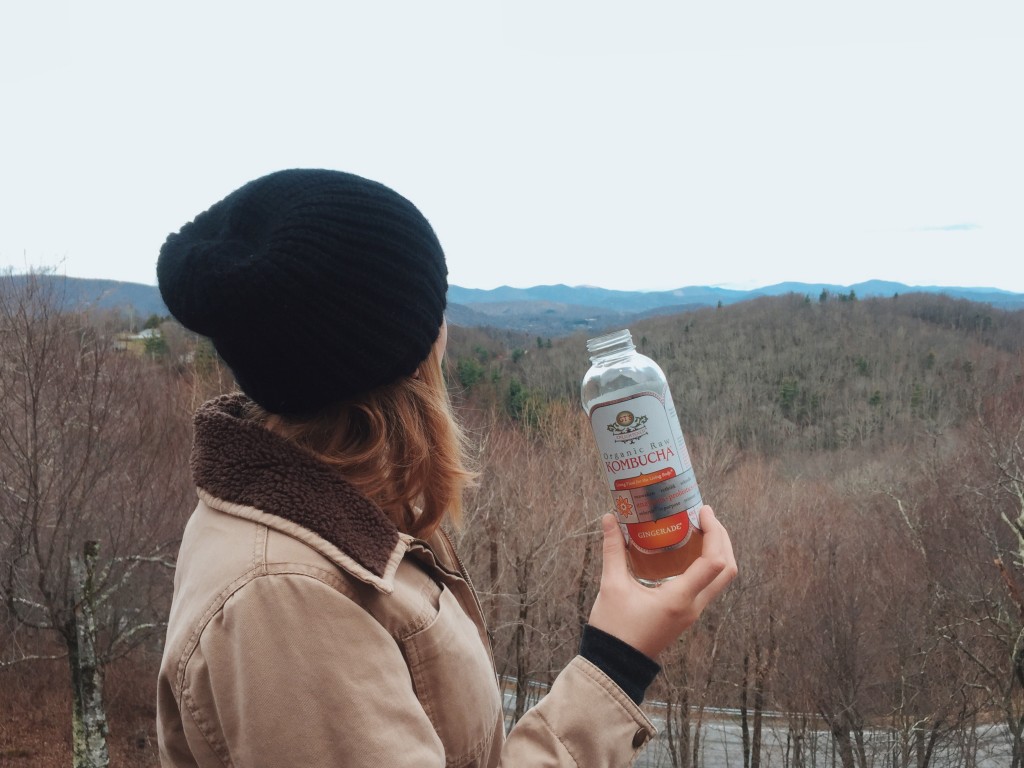 Kombucha is a fermented tea made up of a culture (yeast and beneficial bacteria). It tastes like a sparkly soda, and it's delicious!
This fizzy drink is full of good bacteria that heals the gut, improves digestion and aids in detoxifying the liver.
Many claim that they experience less bloating, less abdominal pain, and that their skin clears up after drinking kombucha daily.
I had my first taste of this tea while living in New York because all my cooler than me friends were talking about it.
It intrigued me, I actually liked the unique, tangy taste. But every time I drank this soda I experienced some minor cramps and fatigue.
I thought I might be allergic or something was wrong, this isn't normal. After doing lots of research I discovered that for some a "die off" period can happen. My gut bacteria was so out of balance that the beneficial bacteria were killing off the bad bacteria and I was feeling the negative effects of that. I decided to drink a shot glass amount of kombucha a day until I could work my way up. Within a week I was up to drinking almost a full bottle and with no negative outcomes! In fact, things got a lot better. I noticed improved energy throughout my day, my digestion and bloating greatly improved, and my hair started growing really fast! I was a lifelong fan!
Research is showing more evidence the impact our gut has on our overall health. If there is an imbalance of bacteria in our systems you might experience weight gain, bad breath, bloating, headaches and many sicknesses and diseases. Kombucha fights off pathogens, aids in digestion, helps you absorb nutrients and promotes a healthy immune system. Kombucha may also help if you have high cholesterol, oxidative stress, and excessive weight. It can help prevent cancer, hair loss, and promotes liver function, say hello to glowing, clear skin.
Store bought kombucha can add up and get expensive over time, which is why I prefer to make mine homemade. Here's my favorite recipe!
There are so many fun flavors, from root-beer to ginger, lavender to hibiscus. What's your favorite?
"Expert Commentary: The Truth About Kombucha." WebMD. WebMD, n.d. Web. 01 Jan. 2016.
"How Your Gut Flora Influences Your Health." Mercola.com. N.p., n.d. Web. 01 Jan. 2016.
"Kombucha Health Benefits." LIVESTRONG.COM. LIVESTRONG.COM, 21 Oct. 2013. Web. 01 Jan. 2016.
Save
Save
Save
Save
Save
Save