My little sister makes the most beautiful acai bowls.
She loves to make these delicious and healthy bowls for breakfast, then send me a photo of what she created.
It's such a tease, really.
Thankfully, she finally sent me one of her favorite recipe creations.
Here it is!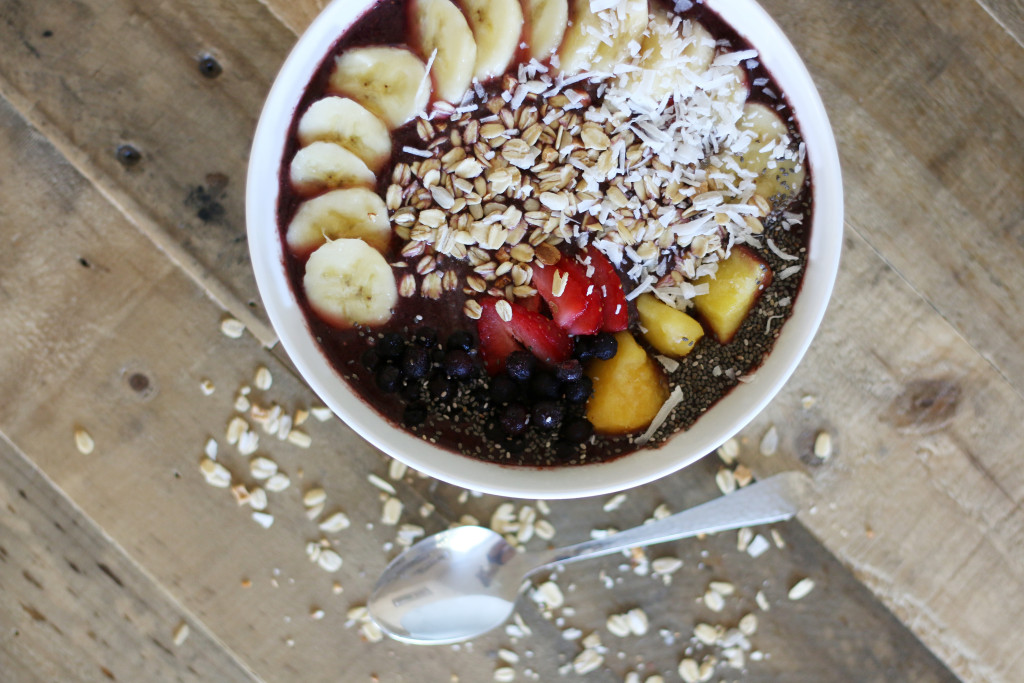 Have you tried acai before? We love getting the frozen acai packets and adding them to smoothies and smoothie bowls.
What I love about acai is that it contains so many health benefits it is actually considered a "superfood."
This berry, which tastes kind of like a blueberry I would say…originated from the Amazon river basin of South America and is full of antioxidants, adding up to more than most fruits.
Oh, and it contains resveratrol (also found in red wine) which is a phytonutrient that is considered to be anti-aging.
Not convinced to start buying the berry yet?
Well, acai also aids in preventing cancer, arthritis, inflammation (a component of aging), heart and neurological diseases, oxidative stress, and obesity.
I'm berry obsessed! Okay, I'll stop being cheesy haha.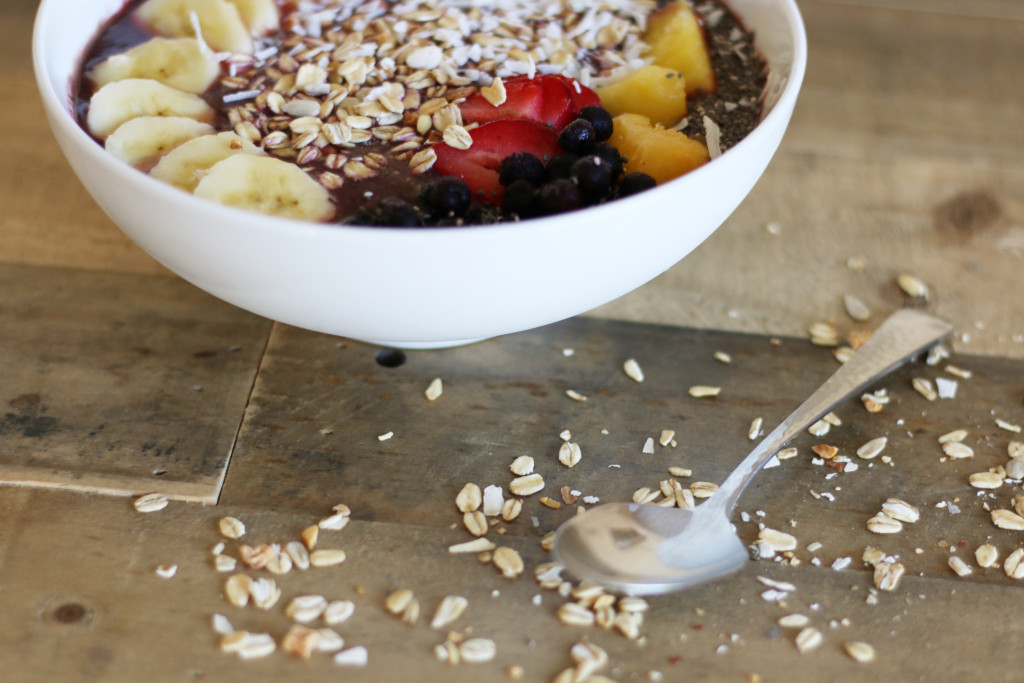 Mix one up for breakfast tomorrow (or dessert) and let me know what you think!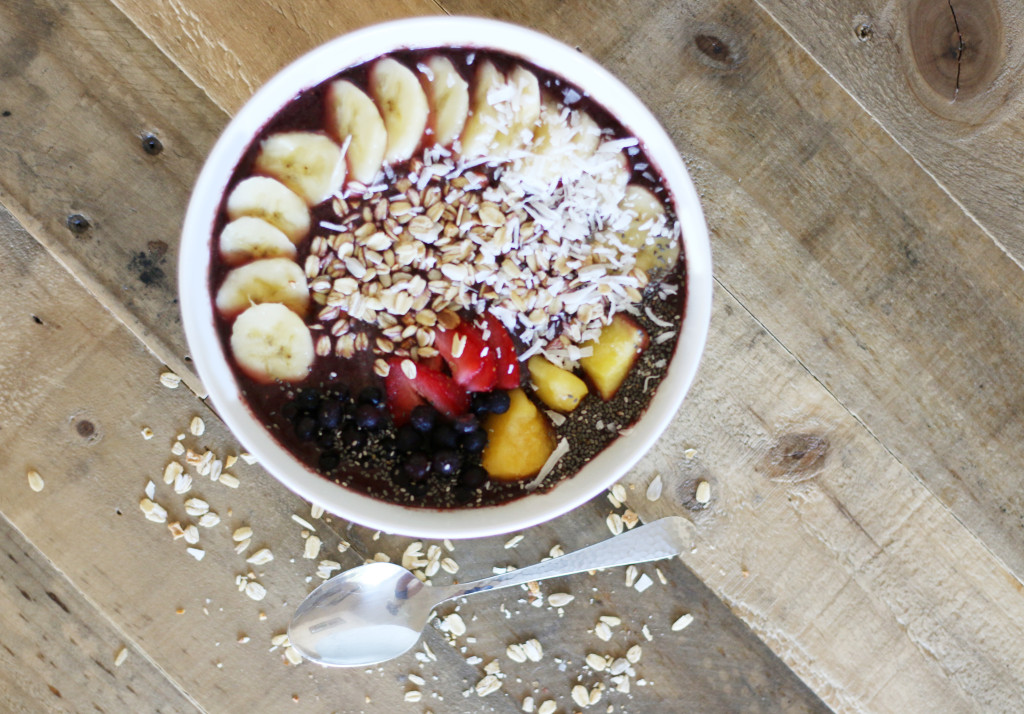 Print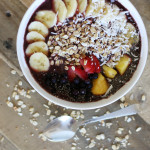 Hallie's Acai Bowl
---
1

frozen acai packet

1/2 cup

frozen blueberries

1/2 cup

frozen strawberries

1 cup

spinach

1/2 cup

apple juice or coconut water

5

almonds

1 tsp

wheatgrass

1 tsp

hemp hearts

1/2 tsp

chia seeds

1/2 tsp

pumpkin seeds

1 tsp

flax seeds
Toppings
part of a mango

1 tsp

honey

1

banana
sprinkle of ancient grains granola
sprinkle of unsweetened coconut flakes

1

–

2

strawberries
sprinkle of blueberries
sprinkle of chia seeds
---
Instructions
Combine the following ingredients in a blender
If having trouble mixing, add a little bit of liquid, but slowly and not much (you want the acai bowl to be icy and not soupy)
Add on your favorite toppings
Save