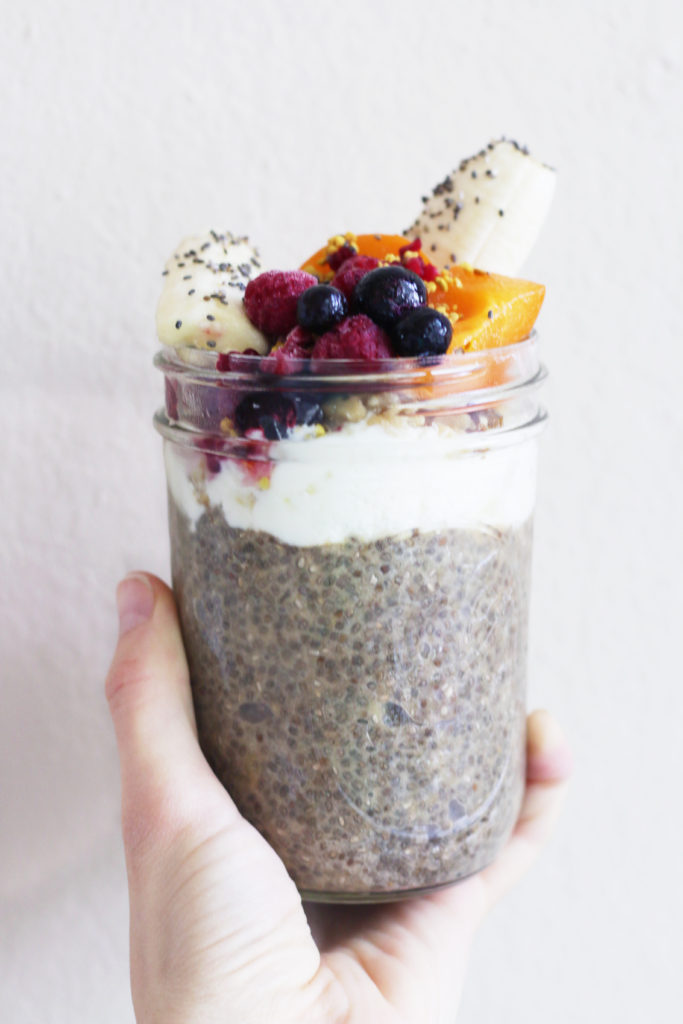 Are you looking for a healthier breakfast option?
Try this banana nut chia pudding!
I am currently eating many chia puddings for breakfast and I have to say I love the way this one brings in all the right flavors and texture.
If you like banana nut bread you will love this! What I really enjoy though are the toppings. There are so many different variations you can do here.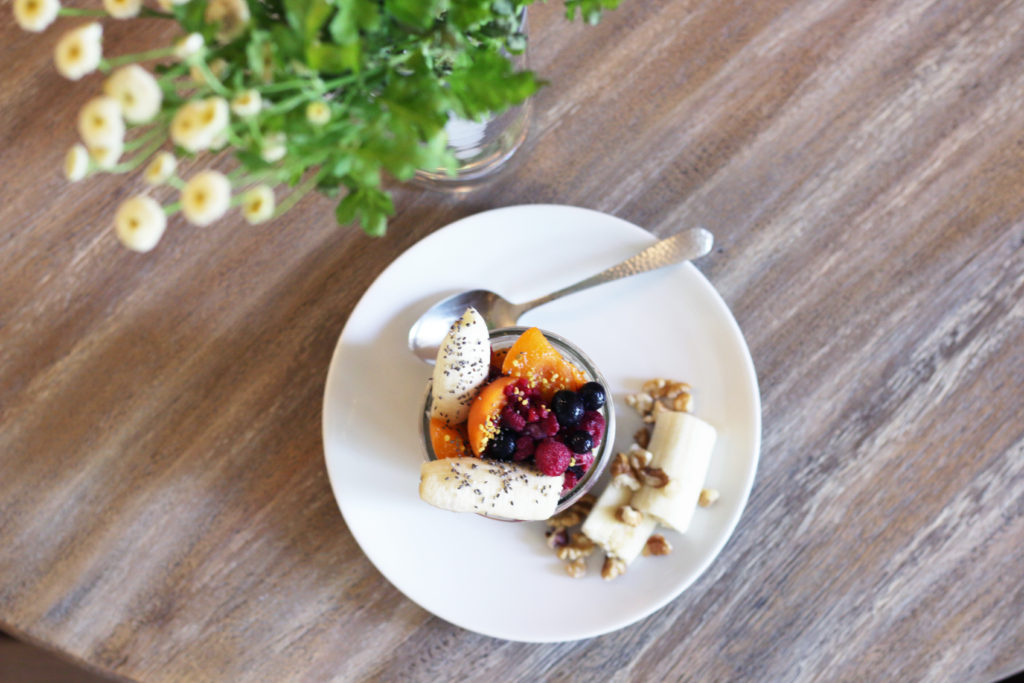 Health Benefits:
The chia seed is a desert plant dating back to the Mayan and Aztec cultures in Mexico. They apparently ate these seeds as a quick energy booster. Makes sense, gives me energy every time too. 🙂 These chia seeds may look small but they are rich in protein, fiber, omega 3 fatty acids, calcium, and micro nutrients.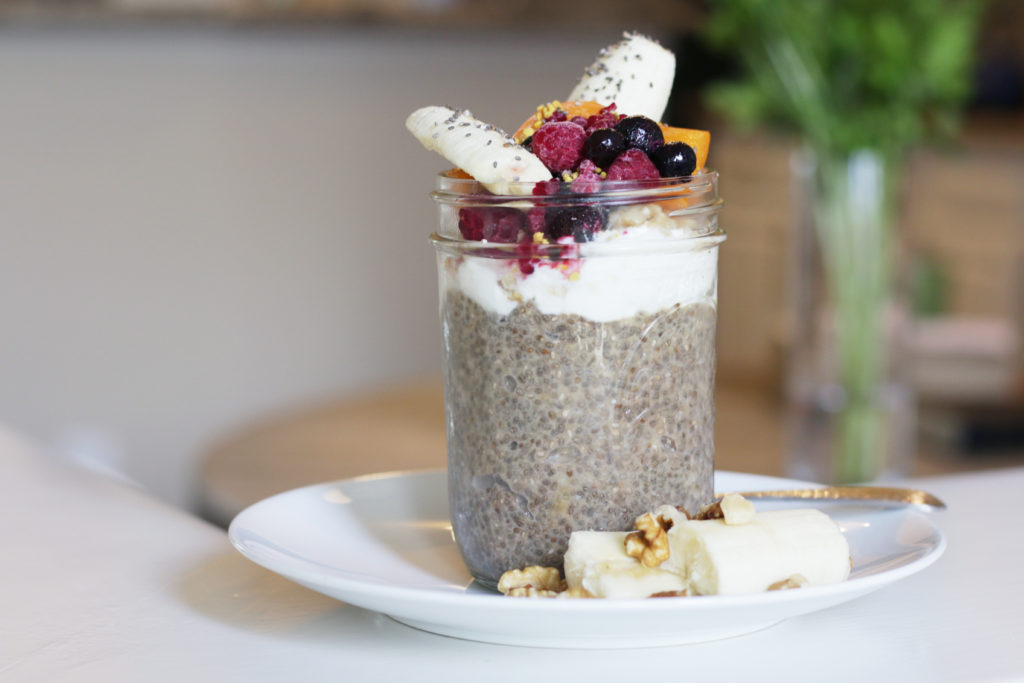 Chia is not only known for its nutrients and energy powerhouse, these tiny seeds also expel toxins. How cool is that?!
By soaking the seeds in a liquid they become a gel like consistency which is what makes them great for making a pudding. They also work well in adding texture and thickness to soups. The gel that covers the chia seed is what expels toxins from our system as it travels through the digestive system. It serves as a magnet picking up junk along the way. It also helps with constipation issues.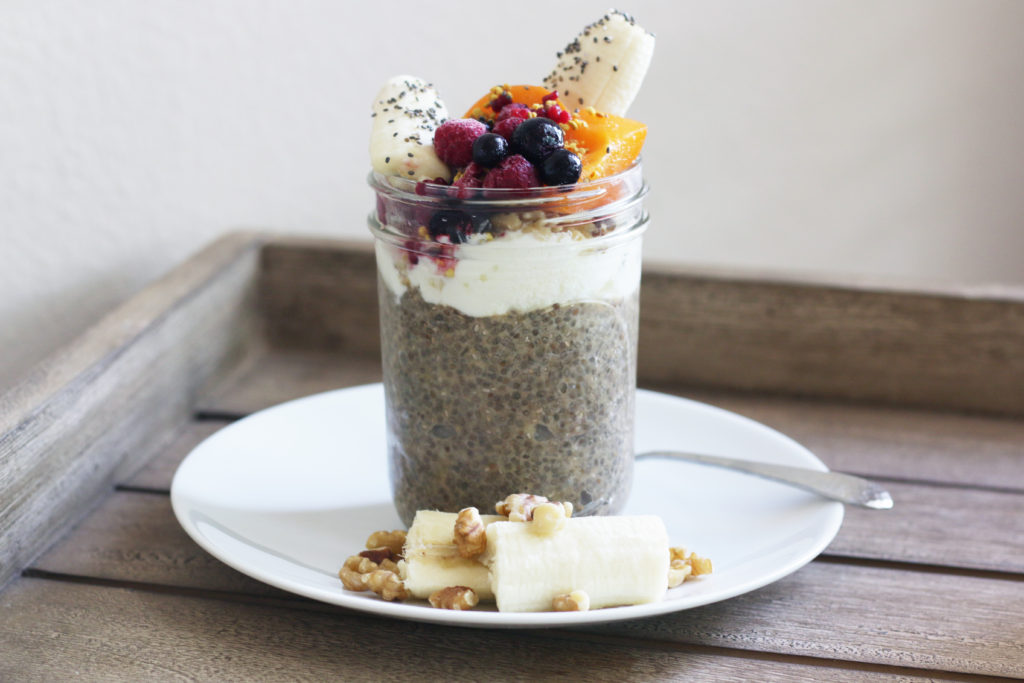 To Make:
The night before mix banana, cinnamon, vanilla, syrup, salt, and milk in a blender
Add your banana milk mix to a bowl of chia seeds to soak in the fridge overnight
In the morning top with yogurt and chopped walnuts, and any other toppings you like!
*This recipe is made overnight to soak in the fridge for breakfast, however if you want as a snack more immediately you can soak the chia seeds for at least 10 minutes for a similar result.*
Enjoy!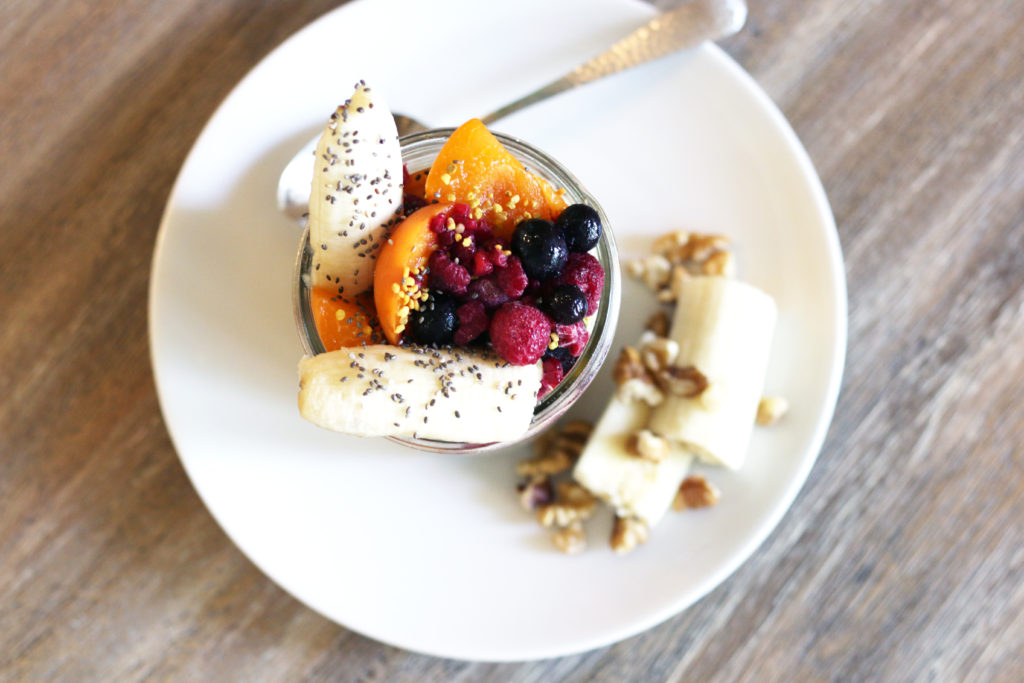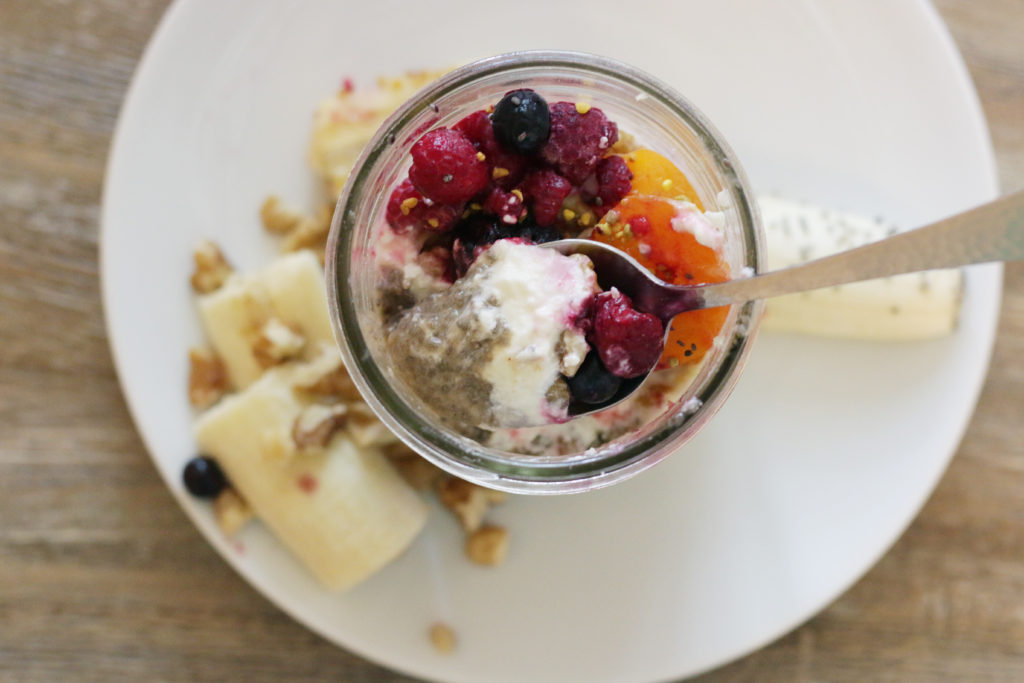 Print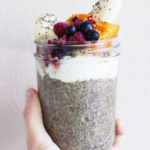 Banana Nut Chia Pudding
---
1

banana

½ tsp

cinnamon

½ tsp

pure vanilla extract

2 tbsp

pure Maple syrup
Dash of Salt

¼ cup

chia seeds

½ cup

plant based or raw milk
Toppings:
plain yogurt
walnuts, chopped
Optional toppings:
---
Instructions
The night before mix banana, cinnamon, vanilla, syrup, salt, and milk in a blender
Add your new banana milk mix to a bowl of chia seeds to soak in the fridge overnight
In the morning top with yogurt and chopped walnuts, and any other toppings you like!
*This recipe is made overnight to soak in the fridge for breakfast, however if you want as a snack more immediately you can soak the chia seeds for at least 10 minutes for a similar result.*
Save