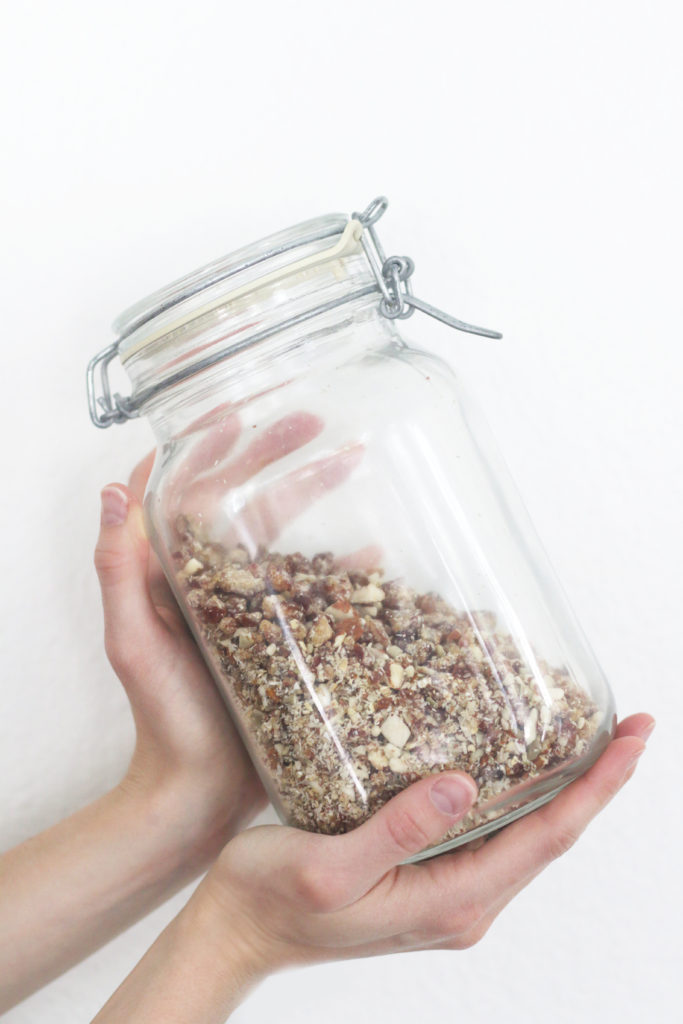 I must admit, I love cereal. Especially at midnight. Weird? Growing up, my cousins and I would stay up late and grab a big bowl of what we called midnight cereal. We sat over our sugary bowl, hoping our parents were sleeping…and talked and laughed about whatever was on our little minds. I still view cereal the same way today. It is a sugary treat (as it should be with all the loaded sugar they put in it) that I especially love at the end of the night as a dessert. However, because store bought cereals and granolas are not always the healthiest…I make this homemade granola (aka cereal) that is absolutely delicious and simple!
The sweetness in this bowl comes from dates and just a touch of pure maple syrup. It is crunchy from the almonds and satisfying from the oats.
Add all the ingredients to a food processor and pulse a few times until finely chopped.
Keep in your fridge for a week or two or you just might end up eating everyday like I've been doing!
Enjoy on top of yogurt, smoothies, or in a bowl with milk and berries!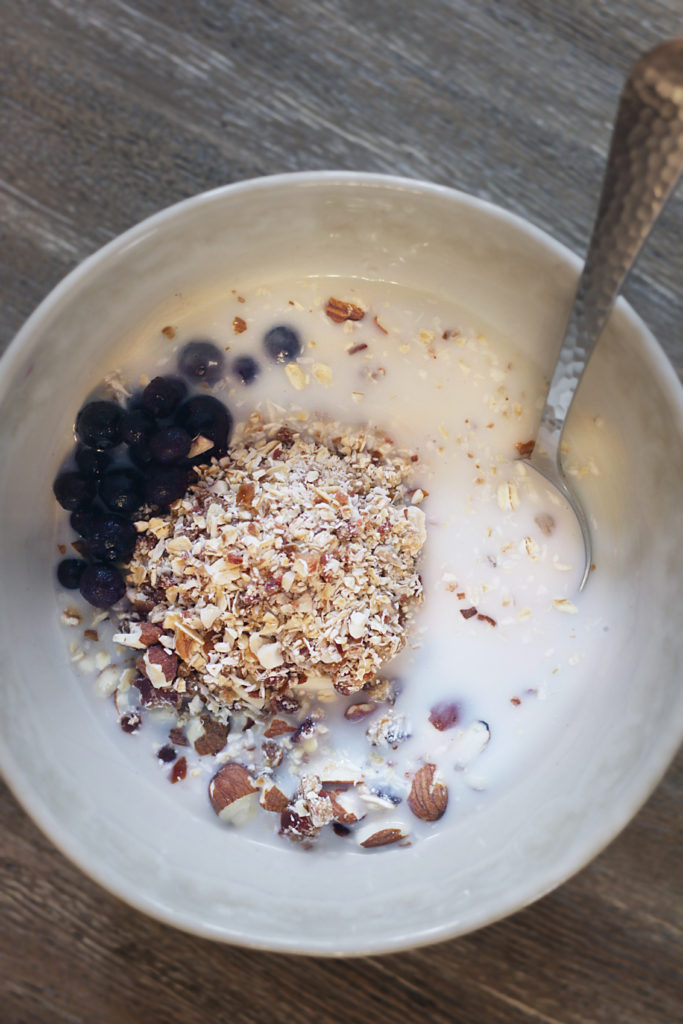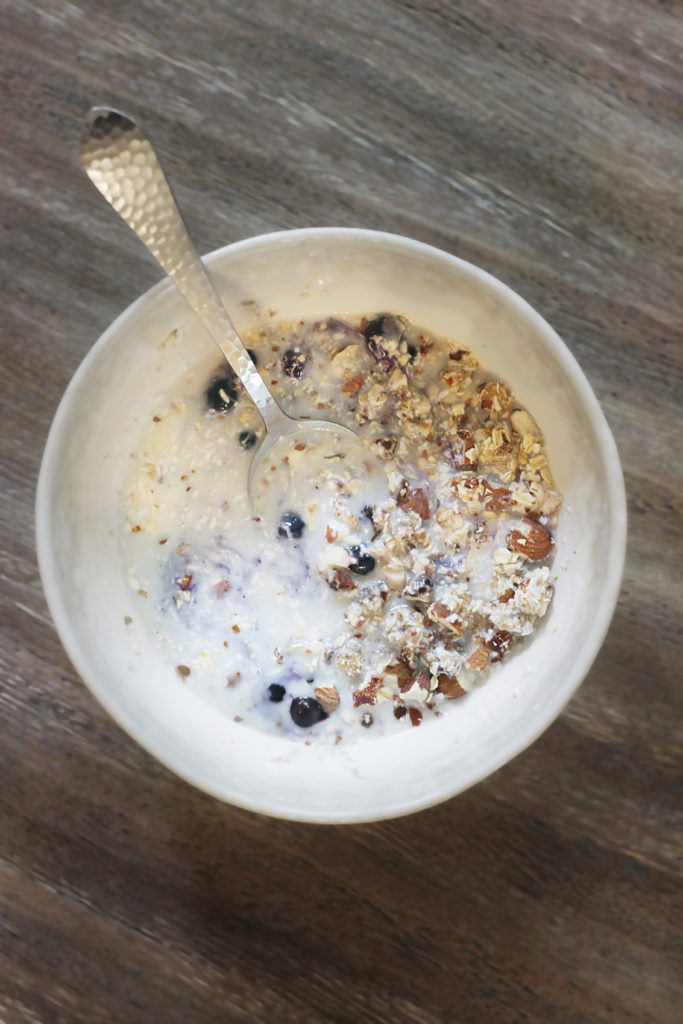 Save
Save
Save
Save
Save
Save
Print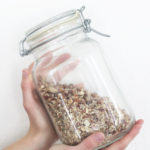 Homemade Granola
---
1 cup

dessicated coconut

2 cups

rolled oats
pinch of himalayan/celtic salt

1.5 cup

almonds

1/4 cup

sunflower seeds

2 cups

pitted dates

1 tbsp

+ maple syrup
---
Instructions
Add all ingredients to a food processor and pulse a few times until finely chopped
Store in a glass jar in the fridge for 2-3 weeks
Enjoy on top of yogurt, smoothies, or in a bowl with milk and berries