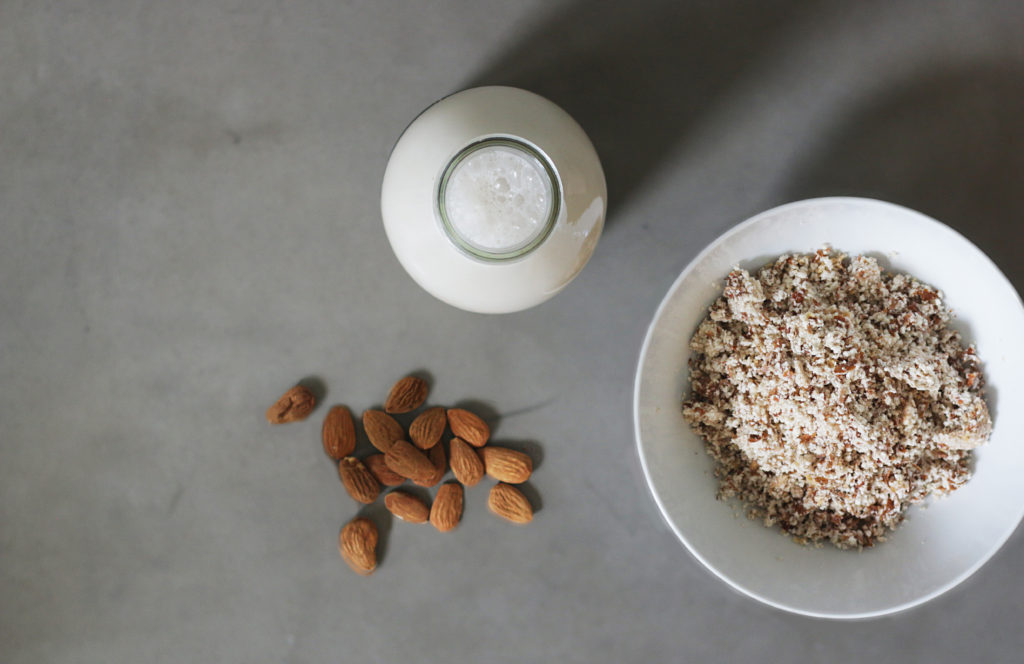 We love the creaminess of almond milk! I used to always buy this stuff from the store, primarily because I was so intimidated to make homemade! Store bought nut milks are full of preservatives, fillers, synthetic vitamins….I was determined to start making homemade to prevent drinking these fillers!
I quickly learned I just needed to do it once to realize how simple it really is. Now I make homemade nut milk once, sometimes twice a week, depending on how fast we down it! This milk is so much more delicious than store bought and with only 4 ingredients! Organic almonds, filtered water, vanilla, and cinnamon!
We love to drink this milk by itself, in cereal, in baked goods, or added to smoothies!
While you can use cheese cloth to strain, I recommend using a nut milk bag. Once I switched over it was so much easier and quicker to strain. This is the one I use. — Things&Thoughts Amazing Organic Nut Milk Bag
Also, unfortunately almonds these days are sprayed with PPO. This is a chemical sprayed on almonds in means of pasteurizing them. This spray is a possible carcinogen yet they continue to use it. Even "raw" nuts are sprayed. So always look for organic, unpasteurized nuts! I buy these almonds — Terrasoul Superfoods Raw Unpasteurized Organic Almonds
Print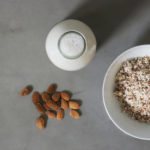 Homemade Almond Milk
---
1 cup

almonds (preferably organic)* will be soaked overnight

4 cups

filtered water

1/2 tsp

cinnamon

1/2 tsp

vanilla extract
Equipment
cheesecloth or nutmilk bag
---
Instructions
Soak your almonds in water overnight
In the morning, drain, rinse and add to your blender
Add 4 cups of filtered water, cinnamon and vanilla
Blend for about one minute
Filter through your cheesecloth
Store in your fridge and enjoy for the week!
Save
Save
Save