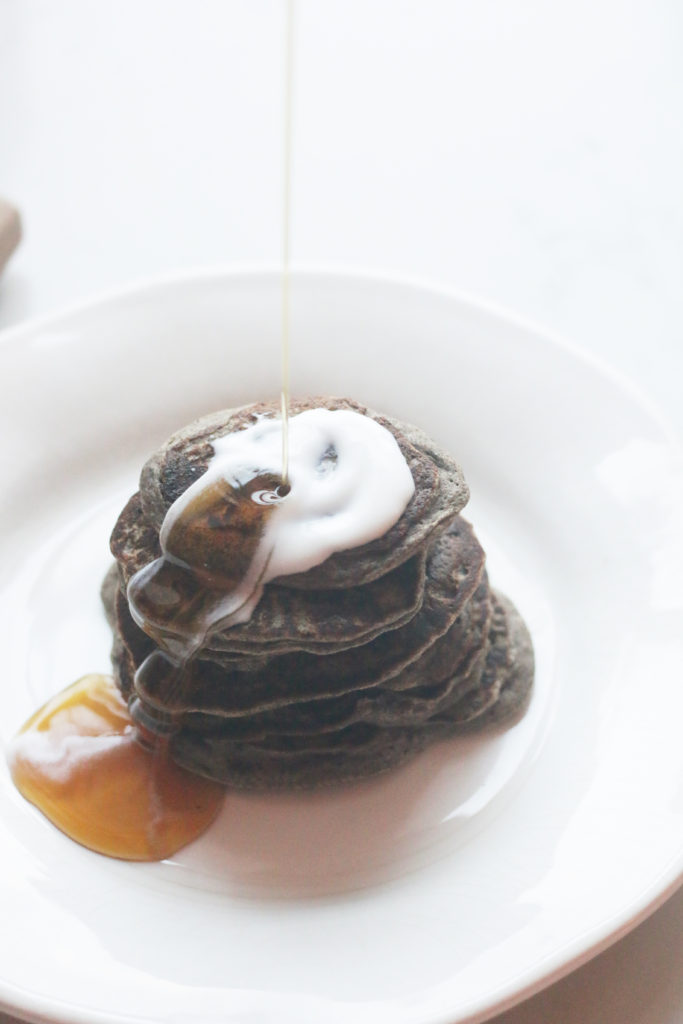 These buckwheat pancakes (gf & vegan) literally came to me in a dream.
I know I'm not the only one who dreams about food… 🙂 I was frustrated, in the middle of a gut healing protocol where I cut many of the foods I love out of my diet and stuck to the basics that bring lessen inflammation in the gut. On this journey, I found myself craving pancakes, so much so, that I began dreaming of them. How could I still enjoy them while still avoiding eggs, gluten and dairy? And this is how these delicious buckwheat pancakes came to existence.
First thing I did the next morning was get to work making my dream happen. These buckwheat pancakes did not disappoint, they are delicious. And the best part, they are naturally vegan and gluten free, so anyone can enjoy them.
My oldest, Asher, helped me mix the ingredients, watched mama throw them on a skillet, and then continued to help me eat them.
Health Benefits:
Buckwheat: Contains phenolic compounds that aid in digestive health and antioxidants that help fight cancer and heart disease formation (1.)
To Make:
Mix ingredients in a medium bowl until well combined. Let mixture sit for a few minutes as the flax thickens. Heat up oil, ghee or grass fed butter in a skillet on medium heat. Cook pancake until a few small bubbles appear. Turn down the heat to a low/medium before flipping. Because these pancakes are gluten and egg free, they can be difficult to flip if the heat is not low.
Serve topped with yogurt, coconut cream, and/or maple syrup!
Print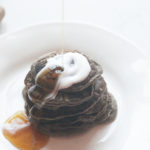 Buckwheat Pancakes (GF & Vegan)
---
1 banana, or 3/4 cup pumpkin puree
3/4 cup buckwheat flour
1 tbsp flaxseed
1 cup milk of choice
1 tbsp coconut oil + more for pan
1 tsp baking powder
---
Instructions
Mix ingredients in a medium bowl.
Let sit a few minutes to let flax thicken.
Heat skillet over medium heat with oil, grass fed butter or ghee.
Pour batter and turn heat to medium/low (these cook better on a lower heat since they don't contain gluten or eggs).
Flip when bubbles appear
Serve with your favorite toppings and pure maple syrup!
Source: