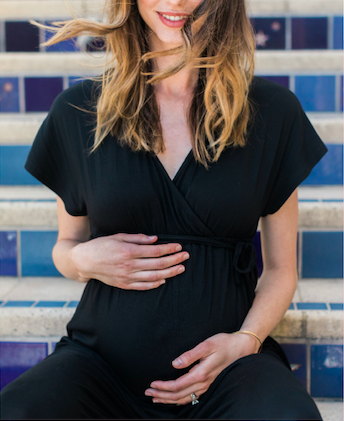 Photo by Ingrid & Isabel
That moment I read a positive pregnancy test…I get a little gitty inside.
Both times, I was slightly surprised, excited and nervous. "Yay, a sweet, little baby!" And then, "Oh no, morning sickness, all the bad food cravings, sleepless nights…"
There is so much anticipation with a new pregnancy and the transformation our bodies go through to create this little human will forever fascinate me.
When it comes to me eating healthy for myself, I find my motivation stemming from a mix of more energy, vanity, and having a more positive mindset. When pregnant, I find a new responsibility and motivation…eating well for my growing baby. Research shows that the foods, emotions, and environment we live in while pregnant, affect our baby not only in the womb but long-term. Thankfully, we have a variety of whole foods that nourish both mama and developing baby. Here is a list of my top pregnancy nutrients, and why! 🙂
8 Nutrients for a Healthy Pregnancy
1. Healthy Fats

Quality, healthy fats help prevent low blood sugar in the first trimester which can greatly contribute to morning sickness. Fats take the longest for our bodies to digest, which is one of the reasons why they keep us satiated longer. They also don't give us a sugar crash, so you will find a more steady, slow form of energy throughout the day. Healthy fats also help keep your brain sharp, preventing the common pregnancy brain-fog, and also aid in developing the growing fetus' brain.
Foods:
Pasture raised eggs-specifically egg yolk which is high in choline, a nutrient that supports baby's brain and spinal cord.
Avocado-rich in folate which lowers the chance of birth defects.
Organic, grass fed butter-rich in vitamin A
Nuts & seeds like chia, hemp, and walnuts-rich in Omega 3's
Wild-caught fish, high in EPA/DHA for proper brain development.
Recipes:
Chia Pudding (also a great solution for any pregnancy related constipation).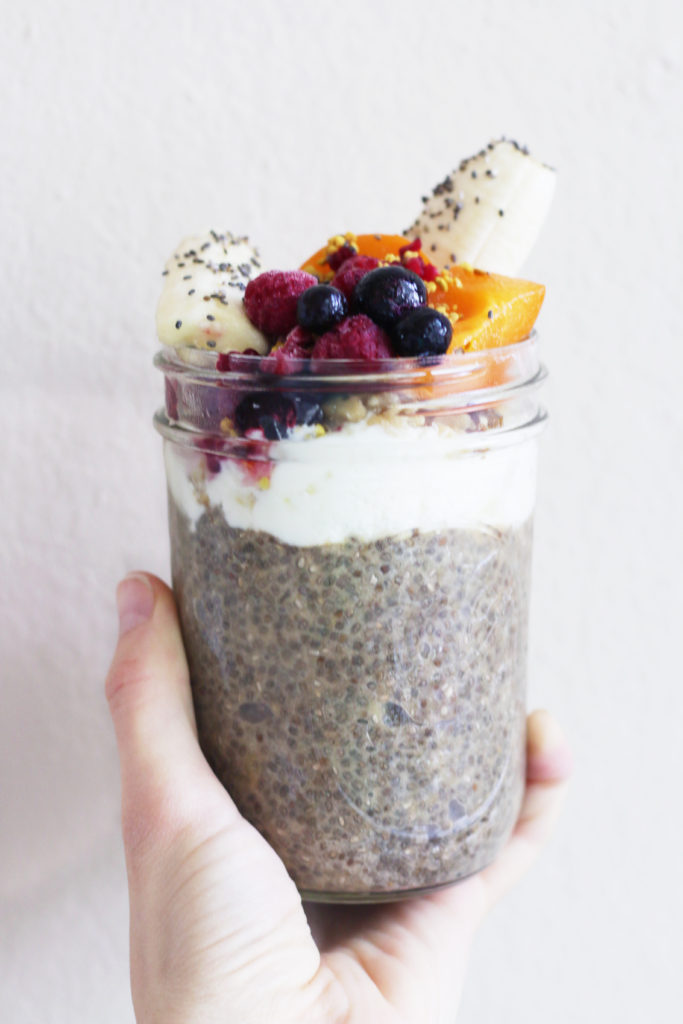 2. Probiotics
Probiotics are very effective in balancing our gut health, improving digestion, decreasing chances of pregnancy related constipation, and preventing the chances of developing a sickness while pregnant. They greatly improve morning sickness, prevent cradle cap on baby's scalp, prevent having a colic newborn and help fight many food cravings. In my second pregnancy, I drank or ate fermented foods daily as opposed to every so often like in my first and I was amazed at the difference. I experienced much better digestion and less food cravings, specifically pickles, which is a good indicator that you're body is deficient in probiotics.
Foods:
Kombucha, raw sauerkraut, kimchi, plain-yogurt, kefir, tempeh, miso and slow-fermented sourdough bread.
Recipes: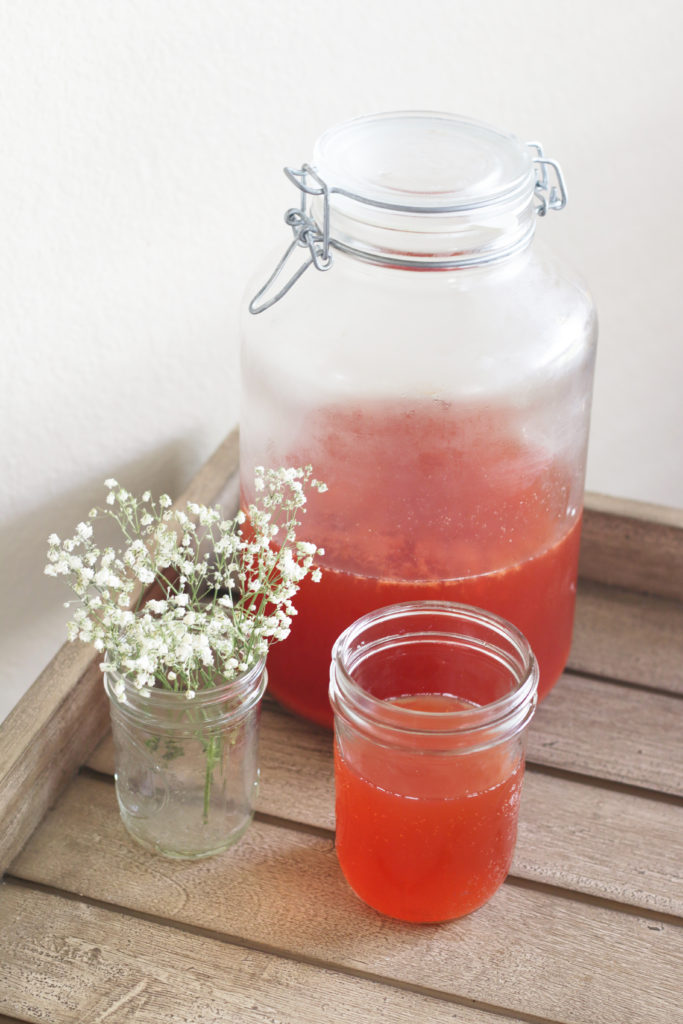 3. Iron
During pregnancy, our iron supplies go up. With our body pumping 50% more blood our body needs double the amount of iron than before. When I was pregnant with Asher, I needed to take iron supplementation in the third trimester to meet this demand. I remember feeling so much more energy after taking the supplement. Thankfully, I've been able to get enough iron from food this time around.
Foods:
Liver (from an organic source), grass-fed beef, spinach, dark chocolate, beans & chickpeas, lamb, blackstrap molasses & pumpkin seeds.
Recipes:
4. Iodine
Like iron, iodine is one of those minerals that pregnant women can become deficient in, causing adverse neurodevelopment outcomes in babies, but also one that can cause thyroid problems if in excess. It is understood that not many are iodine deficient in the United States, they say it is more of a third world problem. However, recently, more are becoming deficient in this essential mineral. A couple reasons for this is our soils that grow our food are depleted of many key nutrients, but also because of the fluoride exposure present in tap water and pesticides. Fluoride is more electronegative than iodine, so it displaces this mineral in the body. When I was pregnant with my first I became deficient. My gut health was compromised and I avoid processed, iodized table salt which contributed to my problem. To achieve a balanced level of this mineral, look for foods rich in iodine.
Foods:
Kelp, grass-fed dairy products, and fish.
What do I use?
Bragg Sea Kelp Seasoning (This seasoning is amazing on just about everything!)
Trace Minerals (I add to our water bottles daily, Asher's included!)
Maca Powder (I love adding iodine rich, maca root powder to smoothies, but research on if it's safe to take during pregnancy is very limited.)
5. Complex Carbohydrates
Instead of simple, processed carbs, look for whole, complex grains. Complex grains do not have their bran and germ removed, so they are richer in nutrients. Because processed grains are depleted of nutrients, companies will often add synthetic vitamins back into the grain. Much of the fiber is also lost, which helps our digestive system run smoothly. Always look for whole, intact grains for better digestion and a more nutrient dense food.
Foods:
Einkorn flour, oats, rye, spelt, barley, millet and beans.
Recipes:
Buckwheat Banana Pancakes (GF & Vegan)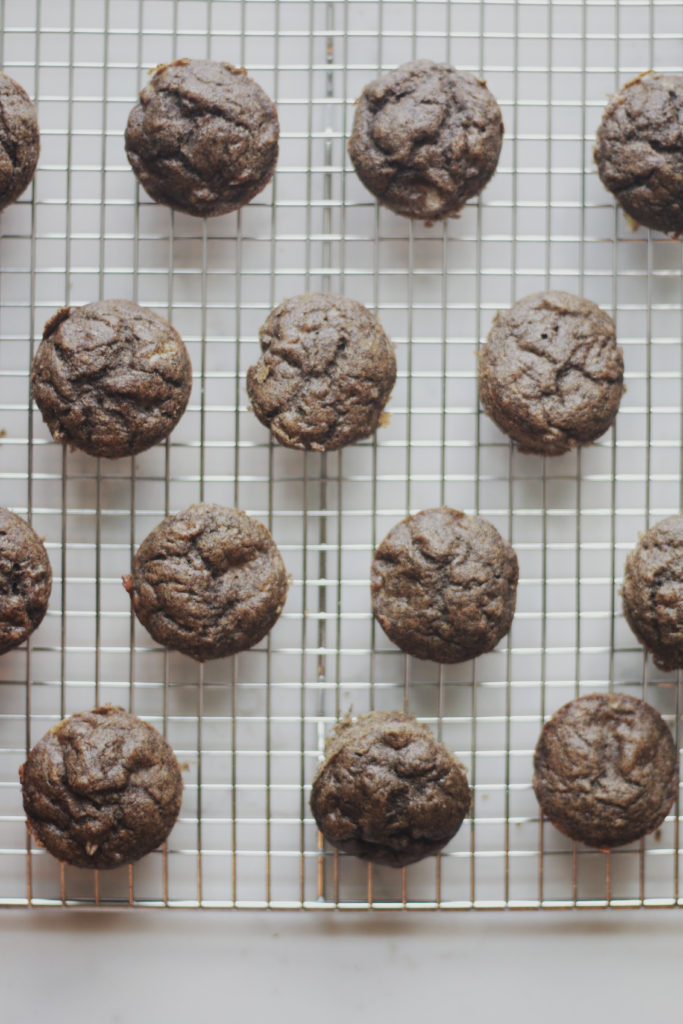 6. Red Raspberry Leaf Tea
Raspberry Leaf Tea
is a healthy addition to your diet while pregnant. As I begin my 20th week, I start making tea infusions and drinking this delicious iced tea daily. Midwives and herbalists promote this plant because studies reflect it helps tone the uterus and get the body ready for labor. The nutrients in the leaf help prevent preeclampsia, preterm labor and postpartum hemorrhaging. It also helps prep the cervix and uterus for labor and contractions. Research in 2001 from the Journal of Midwifery and Women's Health found that healthy women who drank red raspberry leaf tea starting in their third trimester found no negative effects on mom and baby and that the length of labor was shortened. My labor from start to finish with my first baby was 6 hours long, and while I have no idea if the tea helped, I don't doubt it contributed to my shortened time in labor!
7. Dates
Dates are another great addition for the pregnant mama because studies show they ease labor pains, promote a shorter labor, and help bring labor on spontaneously. Dates are rich in nutrients, specifically potassium, fiber, and vitamin K, all which benefit the health of mama and baby. Some of these health benefits include lowering blood clotting, high blood pressure, and easing digestive complaints. Dates also aid in the oxytocin effect of labor which stimulates contractions and the seratonin, calcium and tannins in dates help the uterus muscles contract. My husband enjoys running in many Spartan races and the natural, endurance gels he takes while running often contain dates as the main ingredient. Like the endurance needed in races, these fruits help your body get through the difficult and tiring times of labor when your muscles are just wanting to quit. In the last month of pregnancy, aim for 4-6 dates daily for the full benefit.
8. Quality Dairy:
Protein and calcium are in high demand while pregnant. Unfortunately, most of the dairy products in the grocery store are highly processed. Many are becoming more sensitive to dairy products because of the way they are processed and stripped of nutrients. Instead, choose quality dairy when possible. Instead of yogurts with sugar added to the ingredient list look for plain yogurt and add your own fresh fruit. Instead of ultra-pasteurized milk look for non-homogenized, low-temp. pasteurized, if available. Try goat or sheep products, which is less inflammatory than cow's milk, and look for grass-fed cheeses. Other great places to check out for quality dairy are a nearby, clean dairy farm with raw milk or your local farmers market. These dairy products are not only easier on digestion, but also rich in beneficial nutrients for the pregnant mama.
+ Filtered Water
Tap water is unfortunately loaded with hormones, chemicals and contaminants. There are many filtering systems on the market that take out a great deal of these harmful chemicals. One specific contaminant that I am concerned about for my family is fluoride. We have a reverse-osmosis system installed under our kitchen sink and absolutely love it! I recommend looking for a filtering system that removes chlorine, birth-control, and fluoride from your tap water. Studies show that women who avoid fluoride are less likely to develop anemia in pregnancy and help baby grow to full-term.
+ Healthy Snack Ideas:
Snacking throughout the day (even when I didn't think I was hungry) helped me tremendously with morning sickness.
Some of my favorite healthy snacks are dried fruit (look for the ones without any additives in the ingredients), dates, nut butters, chopped veggies with hummus, olives, healthy crackers (try Mary's Gone, Jovial Foods or Simple Mills), grass-fed cheese, energy bars (try Lara, Dang, or Epic) and of course, dark chocolate!
I hope you enjoyed this post and I'd love to hear what your favorite foods and snacks during pregnancy are in a comment below! 🙂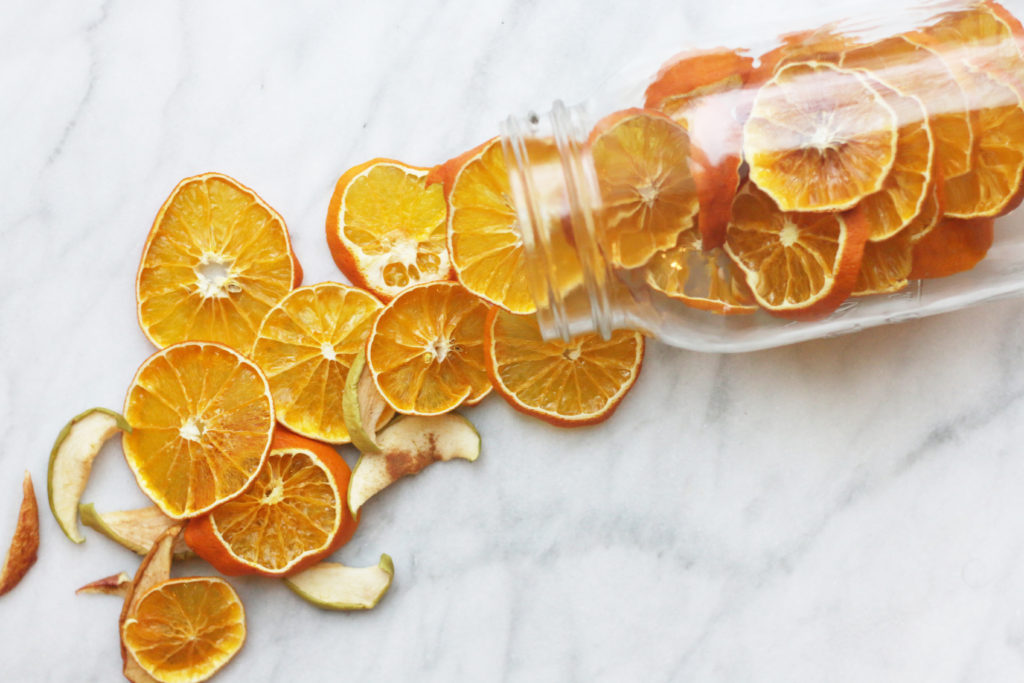 Save
Save
Save
Save
Save
Save
Save
Save
Save
Save
Save
Save
Save
Save
Save
Save