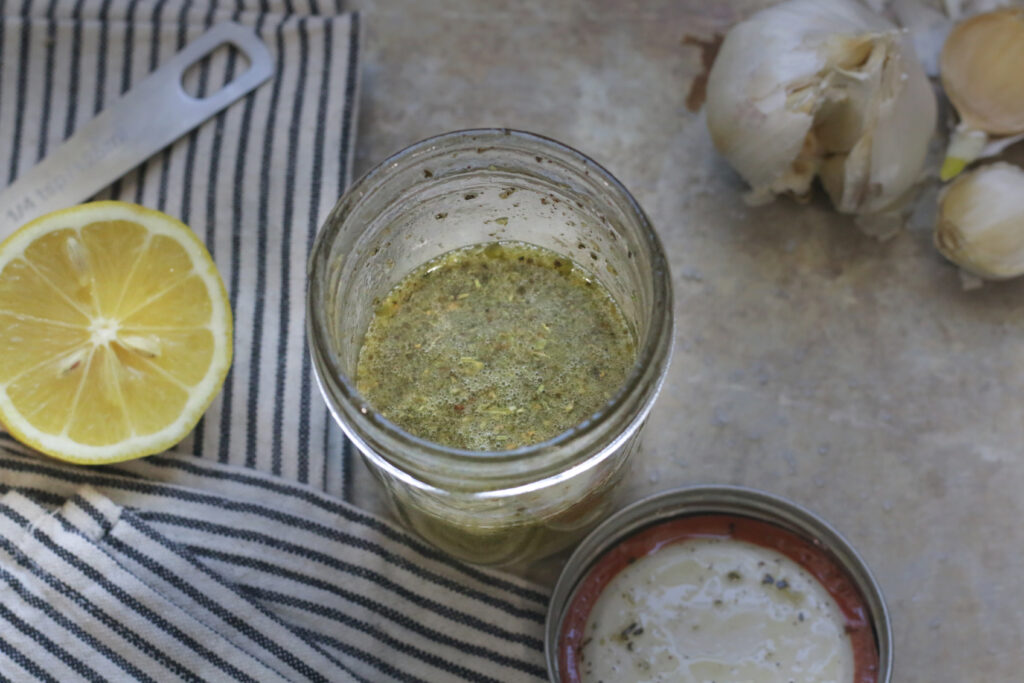 Homemade dressing is so fresh and delicious! We especially love this EASY, homemade Italian dressing.
The sharp vinegar flavor keeps me coming back every time.
Unfortunately, most store bought dressings are sadly, unhealthy. Many are full of rancid oils, sugar and preservatives. You think you're purchasing a healthy dressing to pour over your salad, only to find out you are adding unnecessary calories and sugars. Ever notice how long their ingredient list is? Some lists go on and on with so many fillers!
There are some other great options, however. Primal Kitchen is one great example. They use avocado oil as the base-a great, healthy oil of choice! Bragg is another healthy store-bought dressing brand. Look for the avocado oil based dressings when shopping. I personally find some of these to be a little pricey and I just really prefer the taste of homemade dressing. Of course, if it wasn't so simple to make, I wouldn't be making it, but it IS! Like I said, it's an EASY, homemade Italian dressing.
The oil used in this recipe is extra virgin olive oil–and you'll see why below.
Health Benefits:
Extra virgin olive oil-A powerhouse of nutrients!
Loaded with antioxidants to fight free radicals that fight cancers and slow the aging process
Monounsaturated healthy fats-which aids in fighting heart diseases
Rich in vitamins E & K-think smooth skin + healthy teeth
To Make:
Simply add all your ingredients to a mason jar, shake well and enjoy!
Stores well in the fridge for roughly a month. Separation is normal, let sit at room temperature for a few minutes before adding to a salad–this will avoid clumping after taking out from the fridge.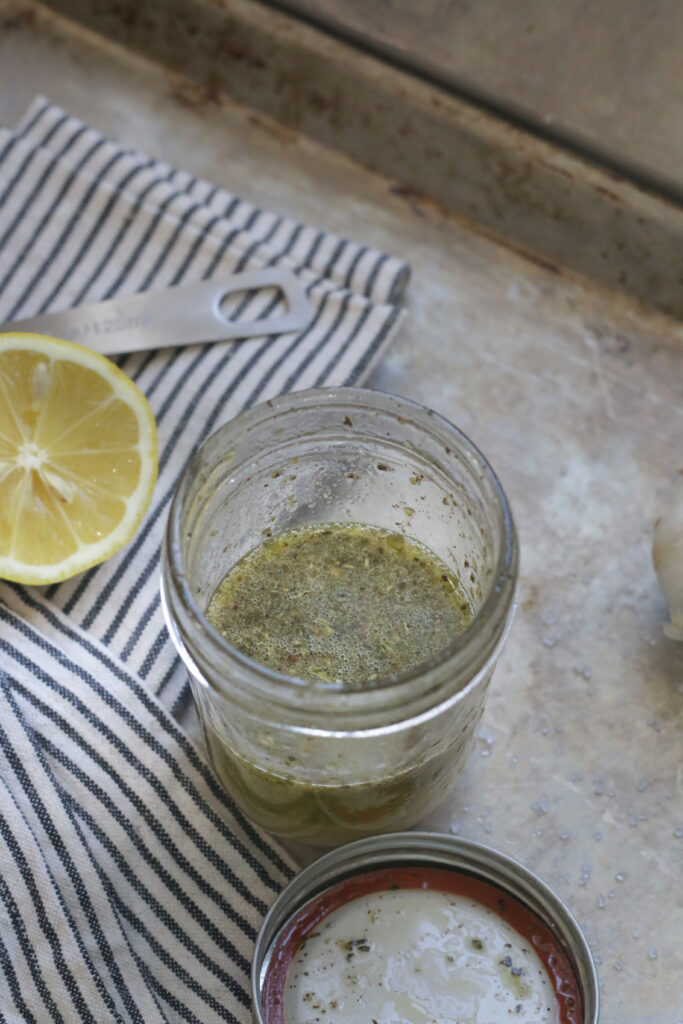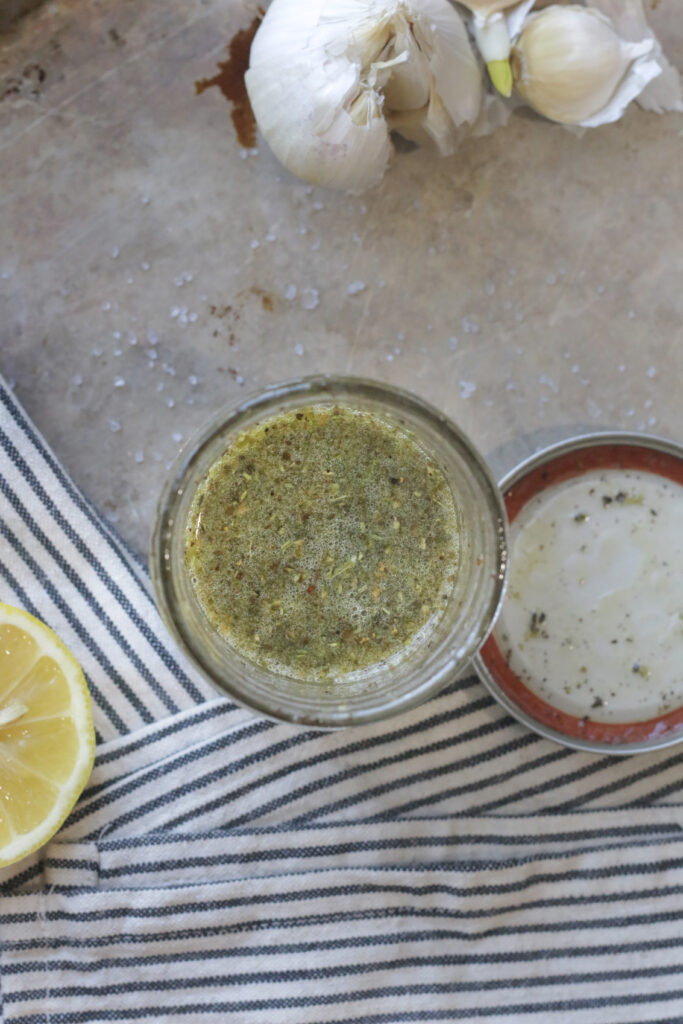 Print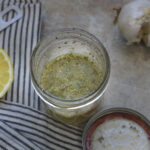 EASY homemade Italian Dressing
---
Author:

Total Time:

5 minutes

Yield:

multiple salads
1/4 cup extra virgin olive oil
3 tbsp distilled vinegar
juice of 1/2 lemon*
1 tsp italian seasoning
1/4 tsp garlic powder
1 large pinch of pepper
3 large pinches of salt
---
Instructions
shake well in a glass jar and store in the fridge for roughly a month
Notes
*do less or omit if you don't prefer tart dressings