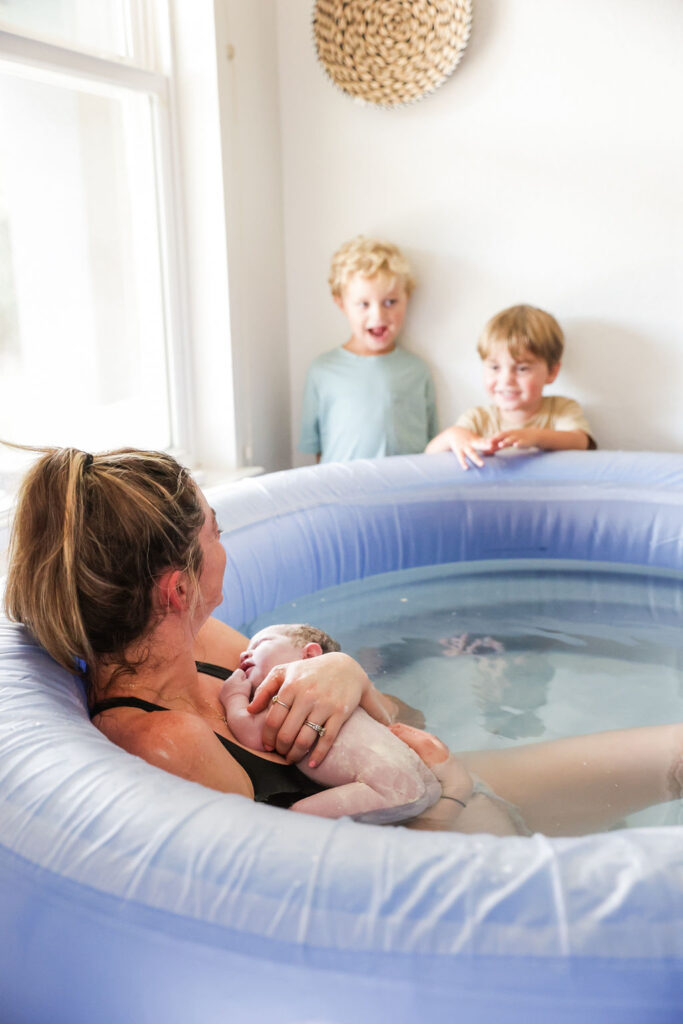 Poppy Lauren Love's Birth Story
7.12.22
20.5 in
7.12 lbs
I was 40 weeks, 6 days pregnant. With both my boys, I went into labor 2 days after due date, so I was pretty surprised that this baby girl was not here yet. As the days went on, I grew more and more impatient. Having a baby arrive later than due date was not the problem, I know many women go way over, my midwife even warned me not to have any expectations with this baby because thirds are often a "wild card." However, I soon realized I was holding onto one expectation…that she would not be later than her brothers.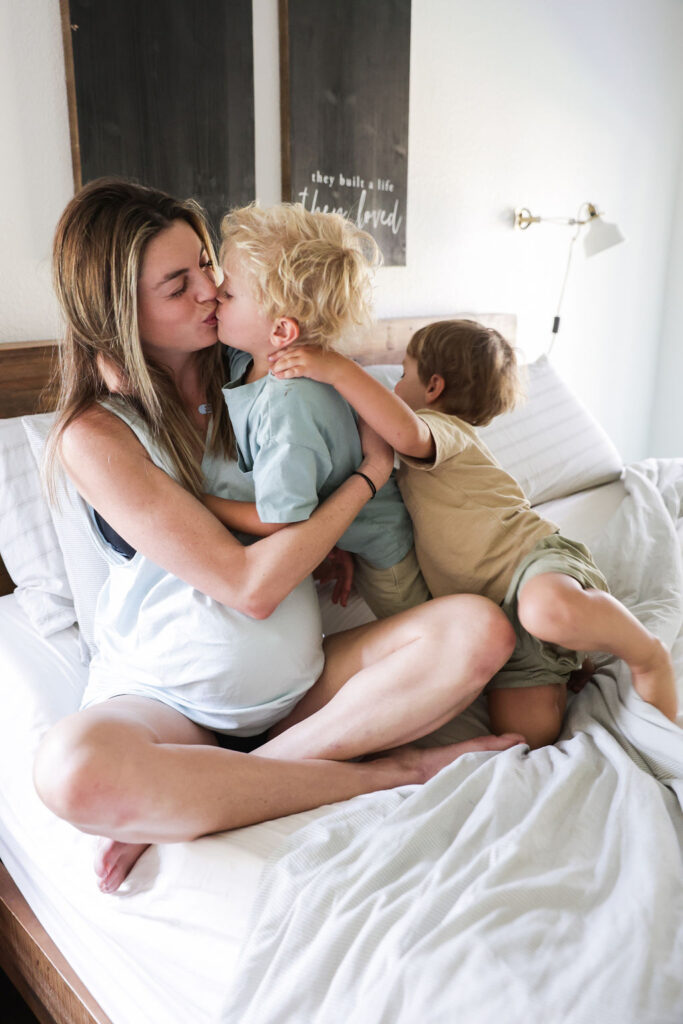 Weeks leading up, I had all the pre-labor symptoms, but I have learned over time, baby is not coming until baby is ready. Just because my body was ready didn't mean this baby girl was ready. A few days after due date, I decided to try a few natural inducing methods. Maybe a "few" is not the right word…I decided to try almost all of the natural inducing methods, haha. I tried evening primrose oil, castor oil, cooking spicy foods, acupuncture, acupressure, long walks, relaxing with warm baths and watching movies, eating dates, drinking red raspberry leaf tea…the list goes on. Nothing was working! Poppy girl was not ready.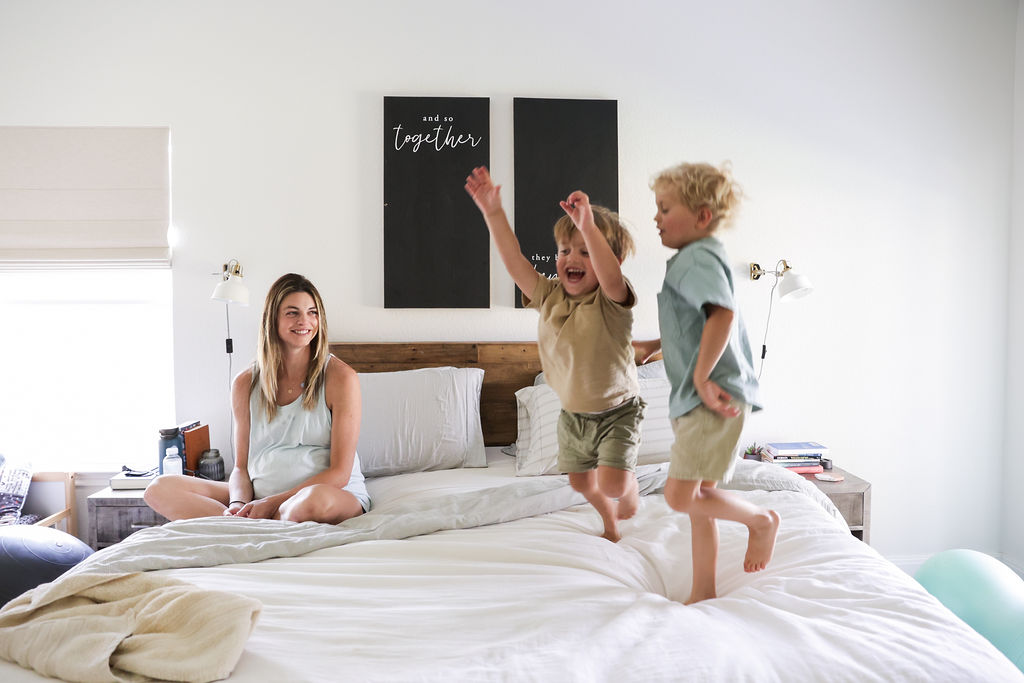 One morning I woke up early, unable to sleep past 5am. I sat on the front porch to watch the sunrise and found myself crying that I was still waiting. I felt very uncomfortable, hormonal, and emotional at this point. I did not want to be pregnant any longer. A friend of mine that I had not seen in years, out of the blue, sent me a text that morning that read, 'Wait on the Lord.' It was just the encouragement and reminder I needed at that time. A couple days later, on a Tuesday morning, I got out of bed and my water broke. I was so excited!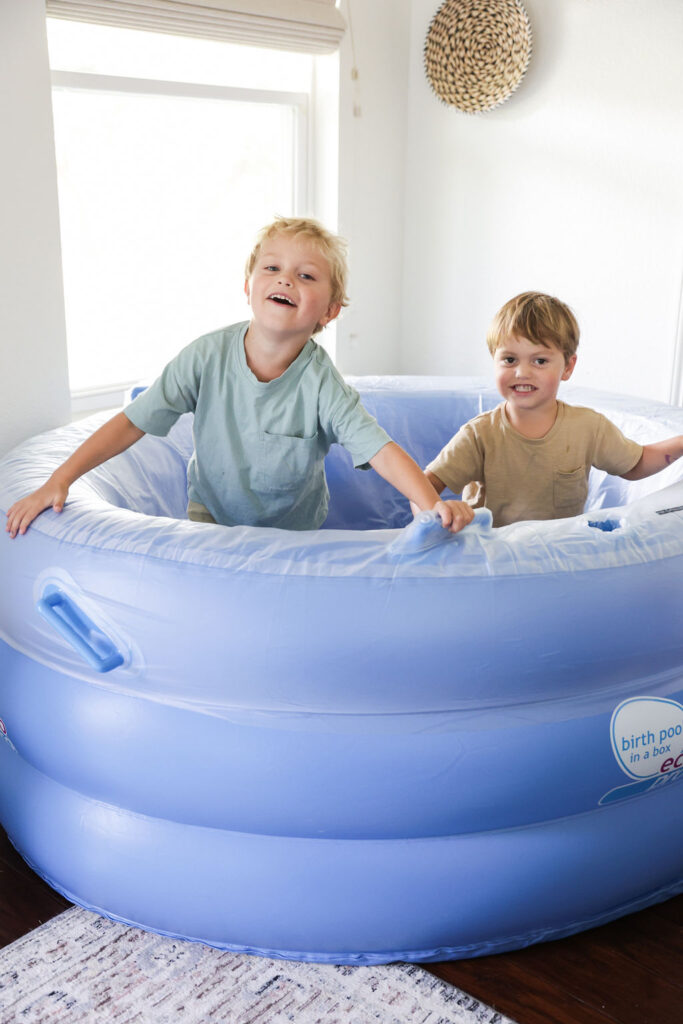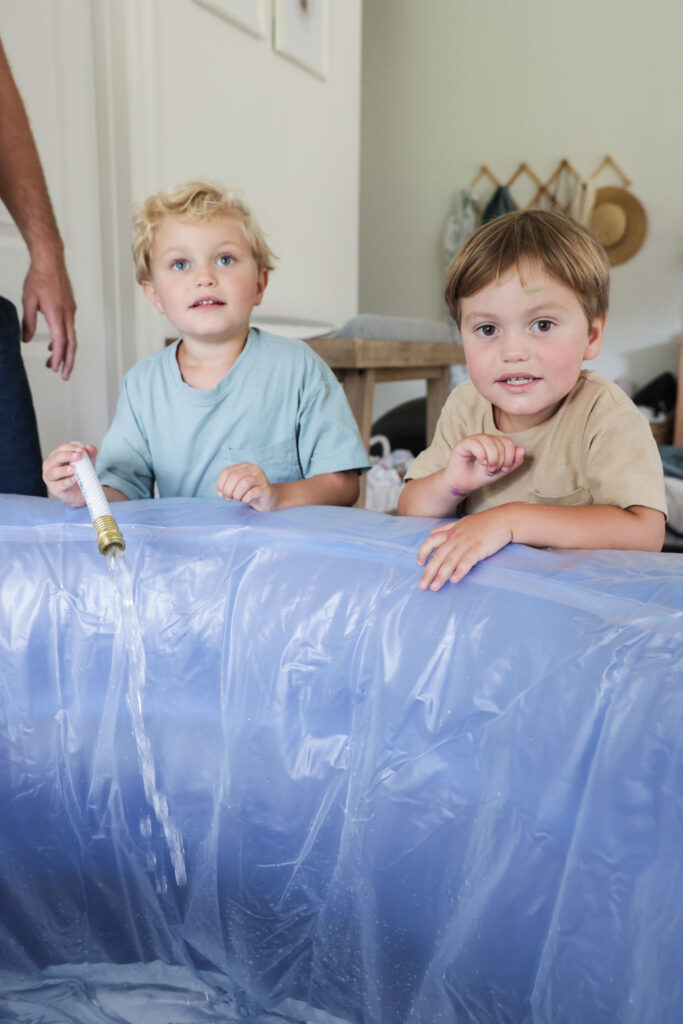 Around 11am my friend Lyndsay arrived. She came to take photos and offer help. Soon after that, my doula, Courtney, arrived. It felt like we were just having a girls day as we sat on the bed chatting for about an hour. My contractions were very, very mild and a little sporadic, felt more like braxton hicks and I was hoping to kick them up a notch. We decided to go on a walk to see if that helped move things along. We took a short 10 minute walk in the 100 degree weather before we wanted to go back inside. Lyndsay took the boys upstairs to watch a movie as Courtney and I brainstormed ways to make the contractions stronger. We slowly made our way upstairs to the movie.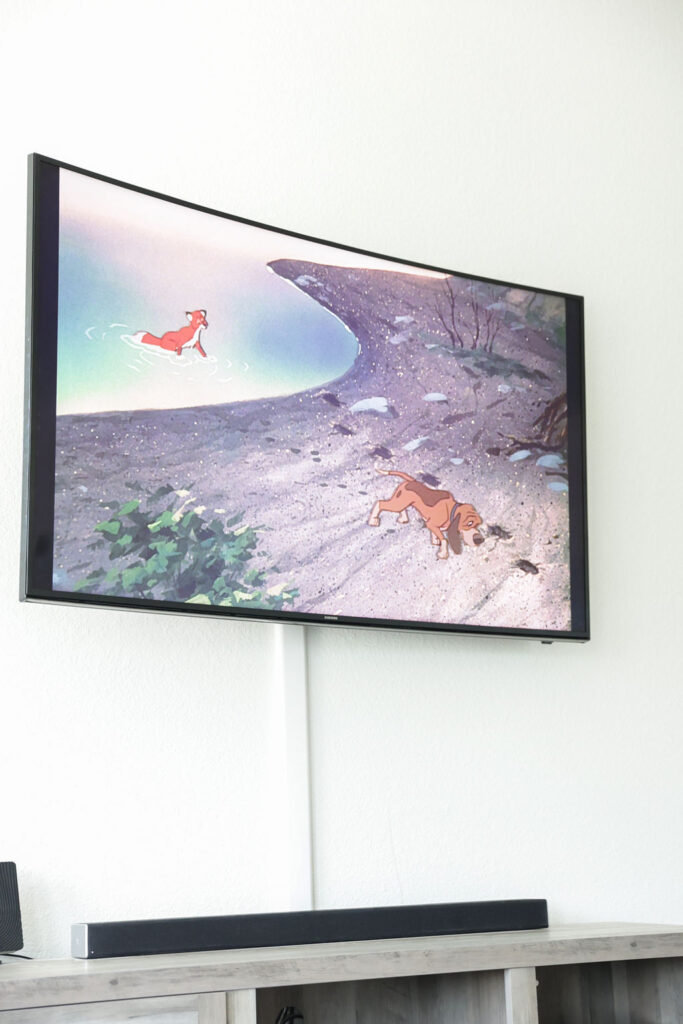 I had this fear that my girlfriends would be here all day and night, exhausted and hungry. The hostess in me couldn't let this happen. Courtney suggested to try lunges. Lyndsay suggested a light bounce on the rebounder trampoline. I tried the trampoline first, ouch, way too painful on my ligaments. I tried the lunges next, they weren't the most comfortable but it did seem like a good workout. I kept going for maybe 20, 30 lunges…Oh yes, I could feel contractions now. I did another 15 or so, I actually had to lean over for a contraction. Yay! Things were moving along.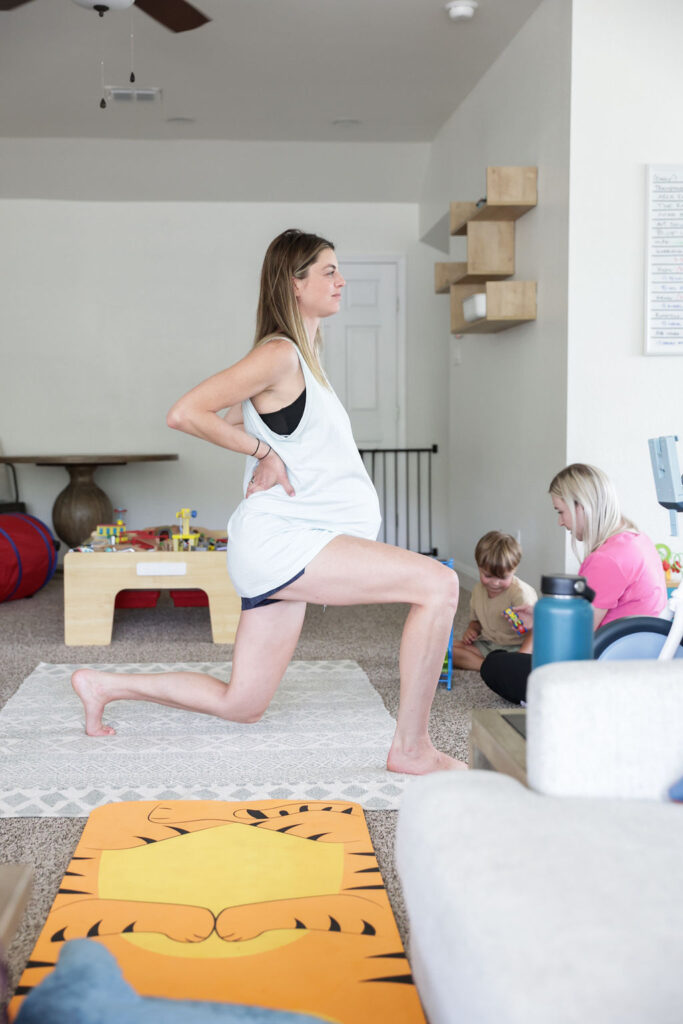 It was near 4pm, and again, the hostess in me felt like I needed to feed my birthing crew. It might sound like a selfless act, but it really wasn't. 🙂 I love cooking, and I hoped that by doing what I loved it would improve my oxytocin (for stronger contractions) and keep my body moving (for stronger contractions). So we all went downstairs to cook dinner. I had everything I needed to make crockpot jalapeño chicken, it seemed easy enough and large enough to feed the birth team, so I went with that. We all playfully laughed and listened to relaxing music as I started chopping, my contractions were definitely getting stronger at this point. We decided to time them. They were looking like they were 5 minutes apart. "5 minutes?" I thought. "That seems too good to be true…But are they consistent?" I asked Courtney.
It seemed a little odd to me that I felt fine enough to cook between them, they didn't feel that painful, necessarily, but I definitely leaned on the counter for each one and Courtney's counter pressure on my lower back was starting to feel really good at that point.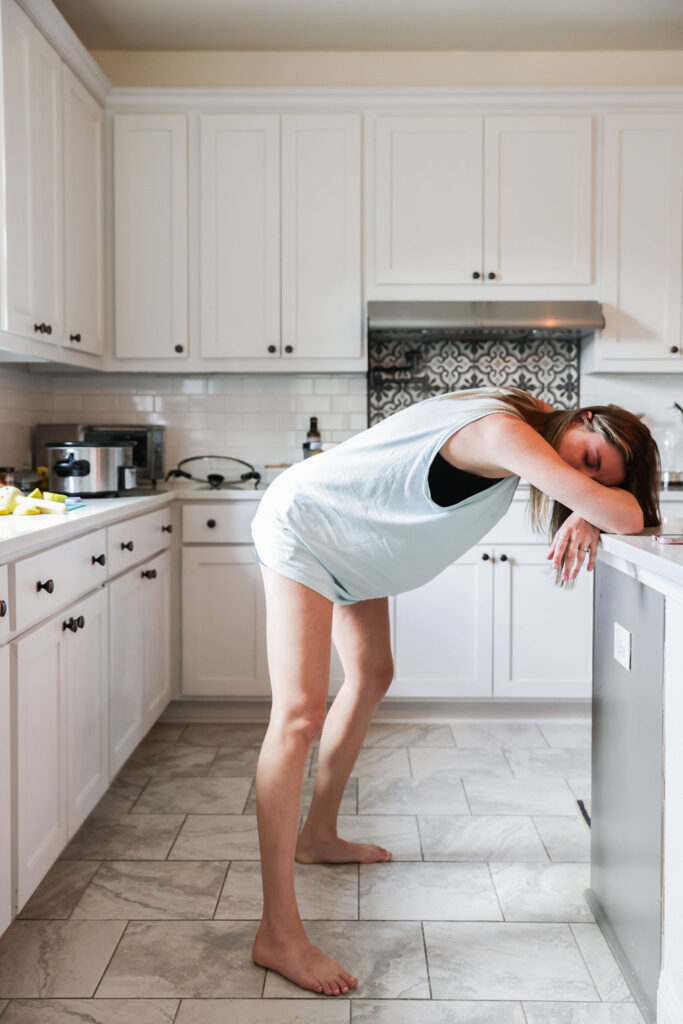 "Should we call the midwife?" We all started asking one another. "I can't believe you're cooking," laughed my mother in law. "Last time you had 5 minute contractions we definitely called the midwife," said Jordan. We decided to call.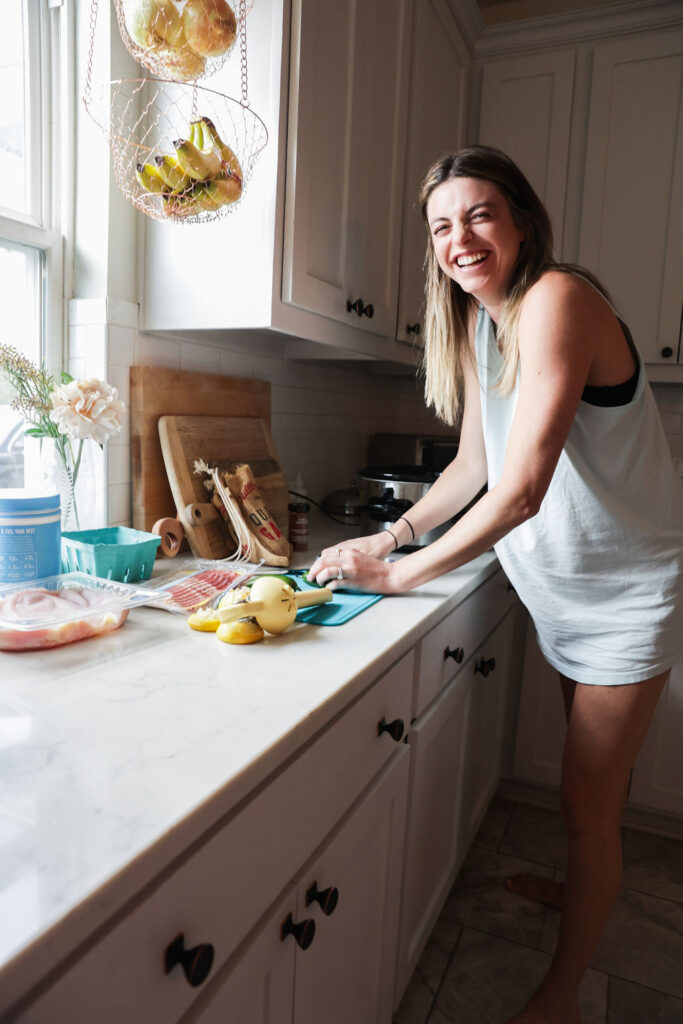 Having finished dinner, I felt accomplished. I could now go have a baby, haha. We went to the bedroom and I leaned over the peanut ball. Contractions were definitely feeling stronger. Courtney was so encouraging. She reminded me how to breathe, kept essential oils close and kept pushing on my lower back. Jordan held my hand through strong contractions. Lyndsay snapped photos and Asher sat on the bed asking non-stop questions. At one point, Jordan had to sit Asher outside the room, not because we didn't want him a part of it all but because he was being so distracting. Asher sat in a chair by the door and said he was protecting (guarding) the room for baby Poppy. 🙂 My mother in law stayed upstairs with Judah most of the time because anytime he came in the room he just started running around and singing, or "screaming," at the top of his lungs.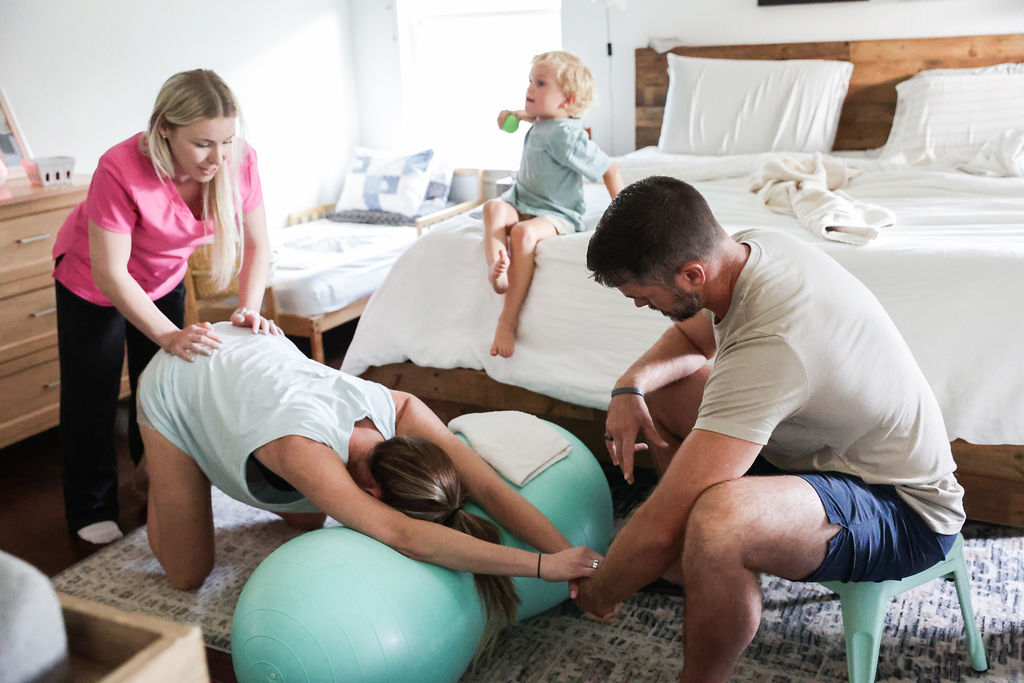 Courtney did not leave my side, this was my first time having a doula and WOW, it made such a difference! The contractions felt so manageable with her help. There were moments of brief pain I can think back on, like pushing baby's head out, but other than that I really think of this labor and delivery as so peaceful! Going in with the right mindset and a great birthing team made all the difference for me.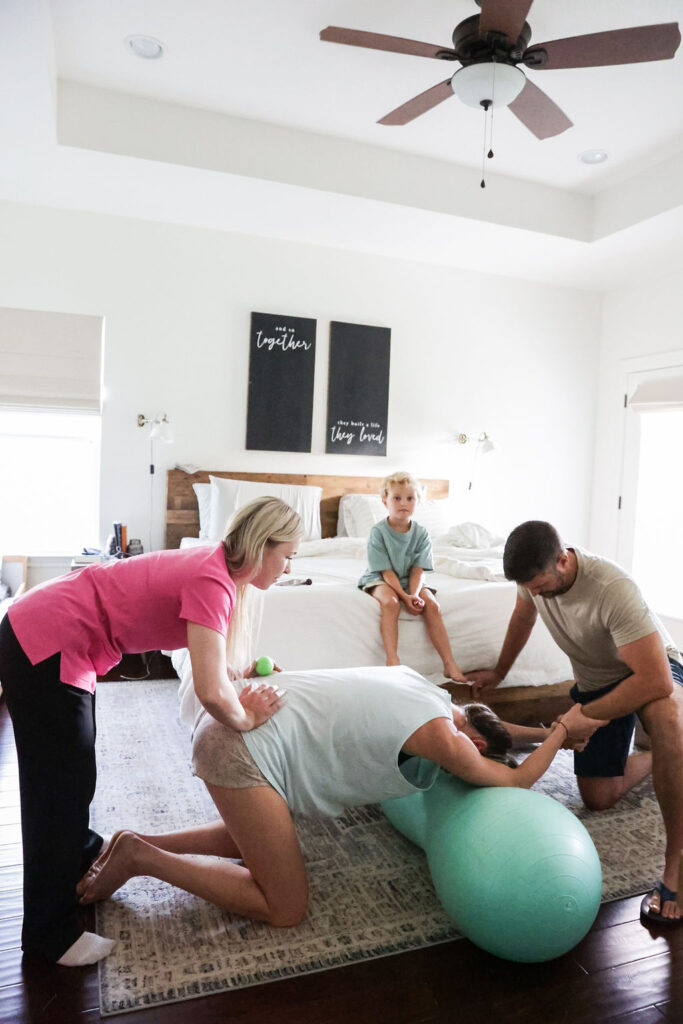 My midwife, Jennifer, was on her way, but I could tell my body was going fast again and while I find that to be a relief, it also makes me a bit nervous. I really wanted Jennifer there at the end of contractions and before I got in the tub. I tried to relax, focus on my breathing and pray during this time. Jennifer arrived and I got into the warm, relaxing tub. This always takes the edge off for me.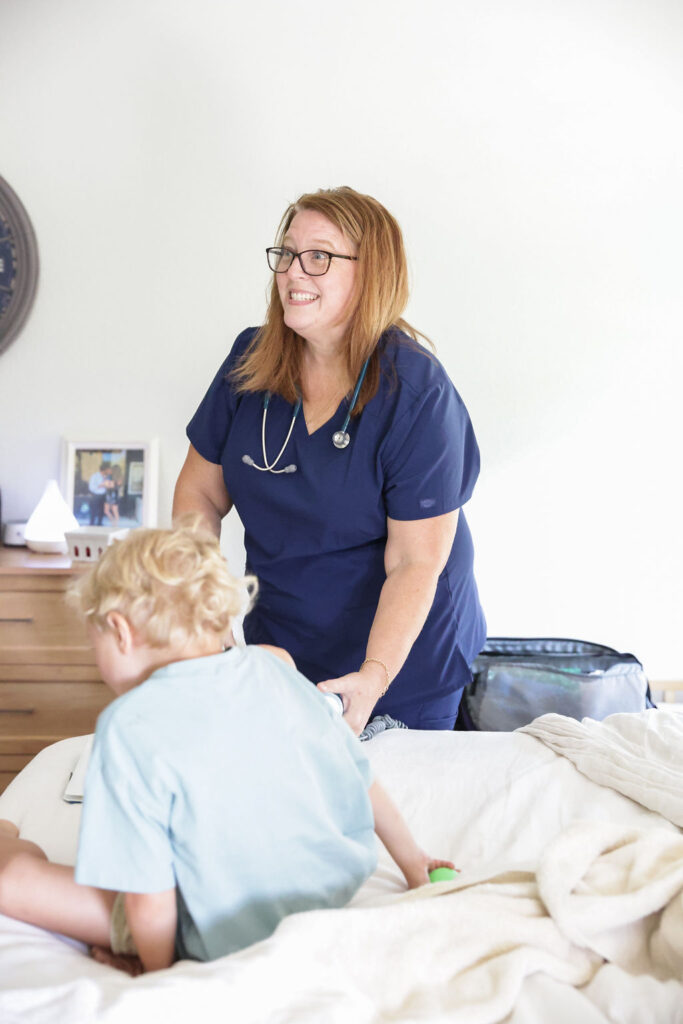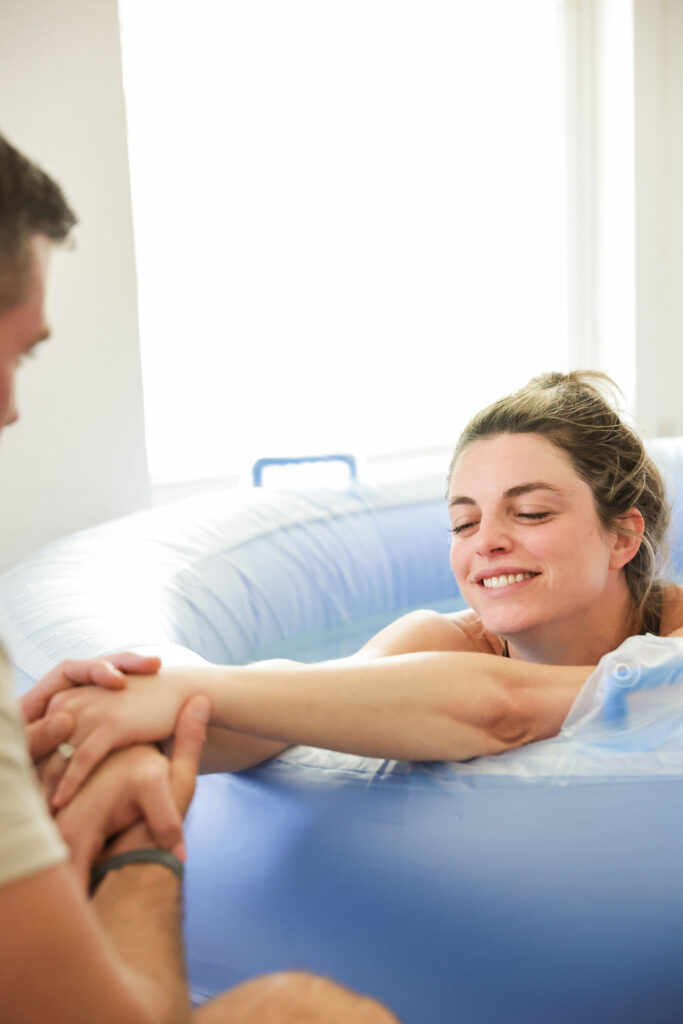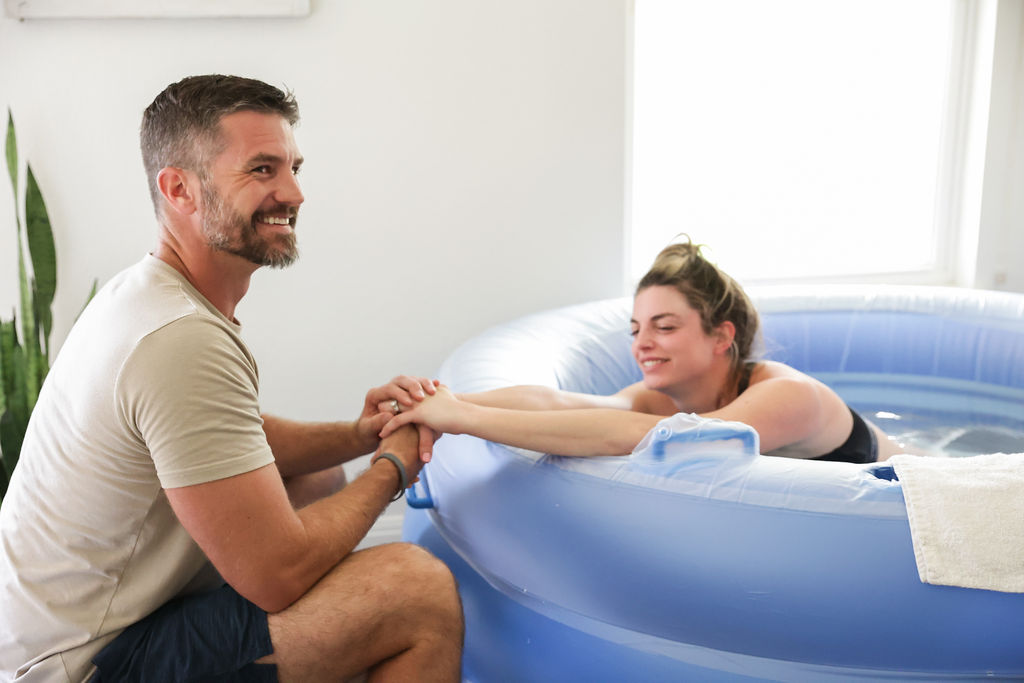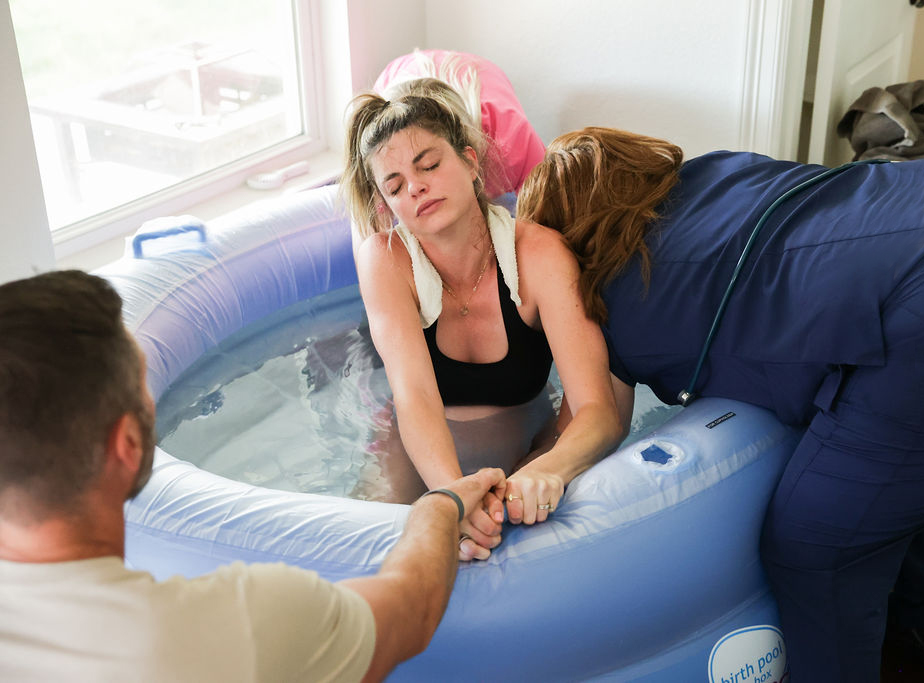 With my first baby, it took 2.5 hours of pushing, with my second, 20 minutes, and with my third, well it felt like 5-10 minutes. My body knew what to do and I was surprised by how quickly I was soon placed with a new, sweet baby in my arms!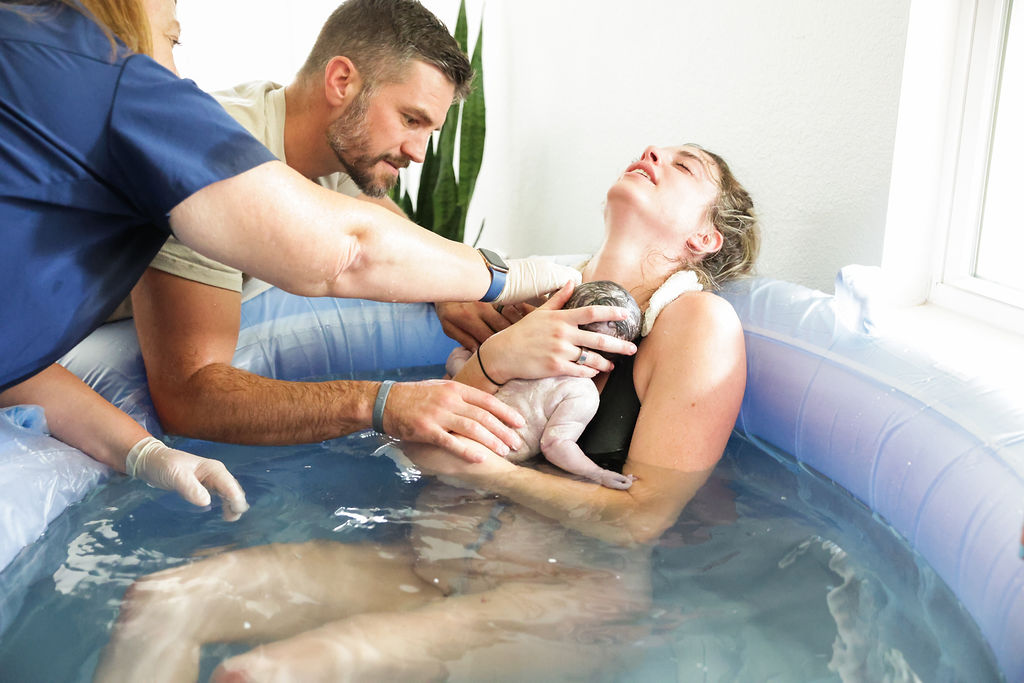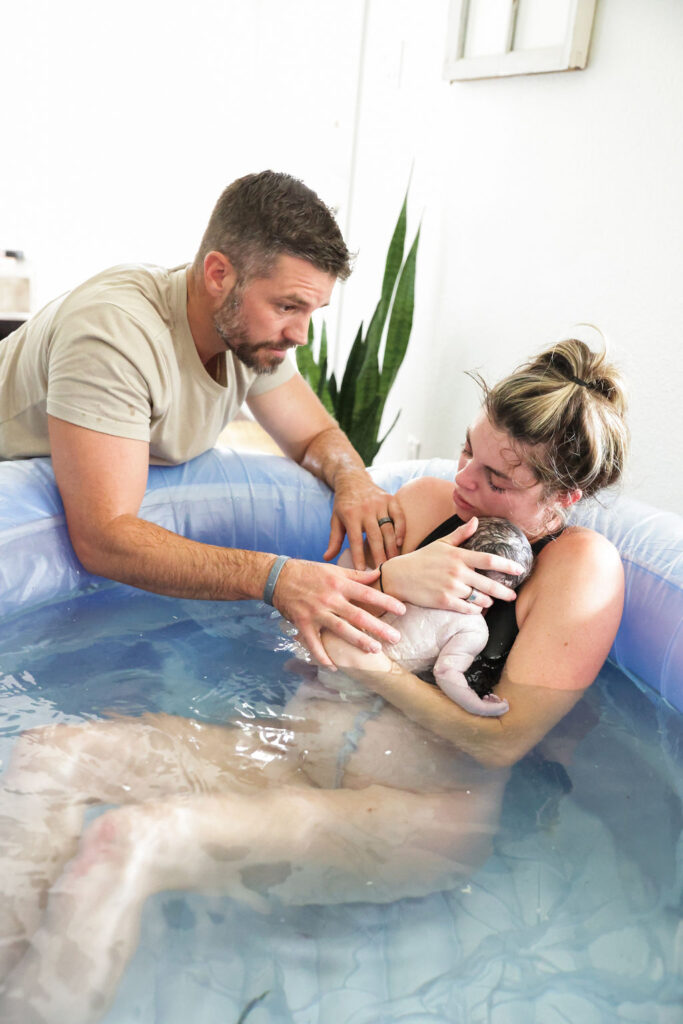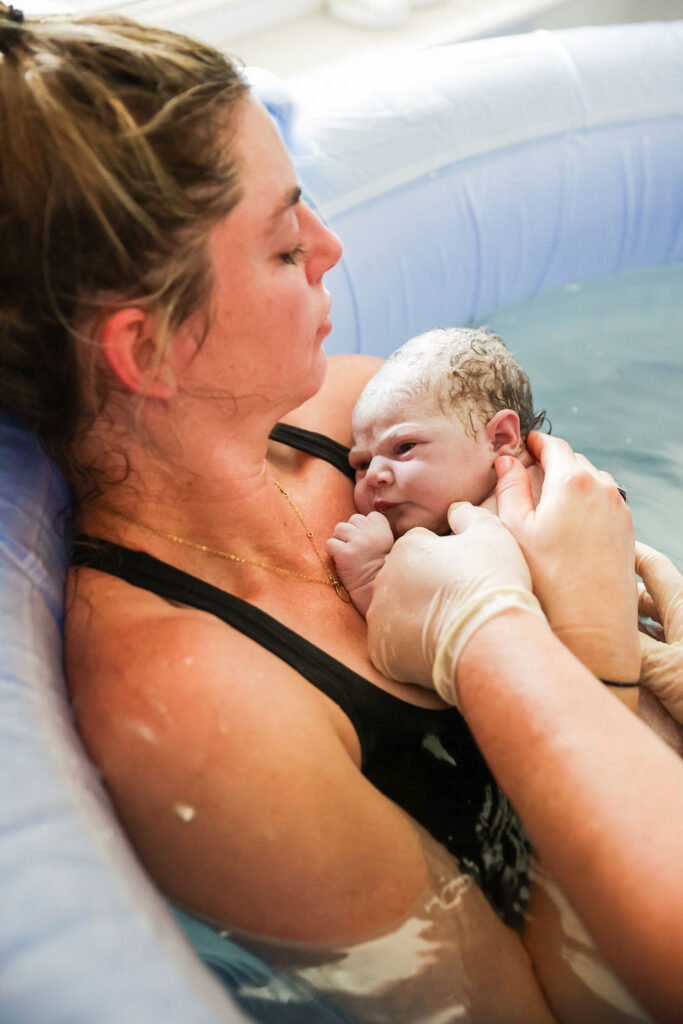 Poppy Lauren Love was born at 6:03pm on July 12, 2022. She was 7.12 lbs and 20.5 in. After 2 boys, Jordan and I were thrilled to have a baby girl! Asher and Judah are also absolutely smitten!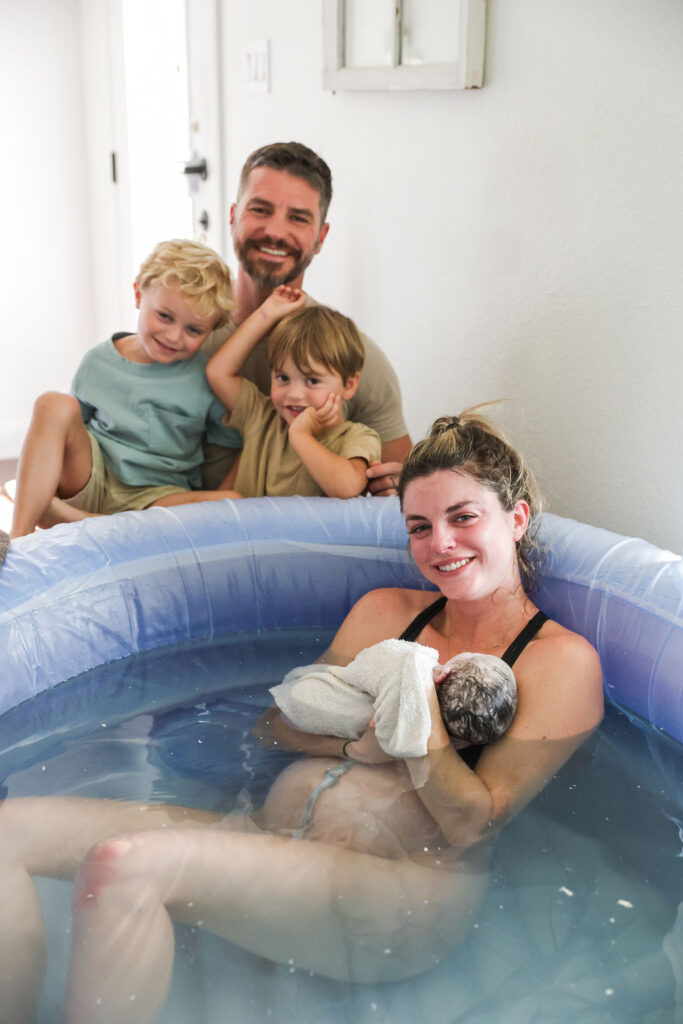 When I reflect on the day, I think back on the joy and peace that I felt. Even after having my first 2 babies at home, this one felt especially tranquil, and even more surreal that I was now holding a baby girl for the very first time!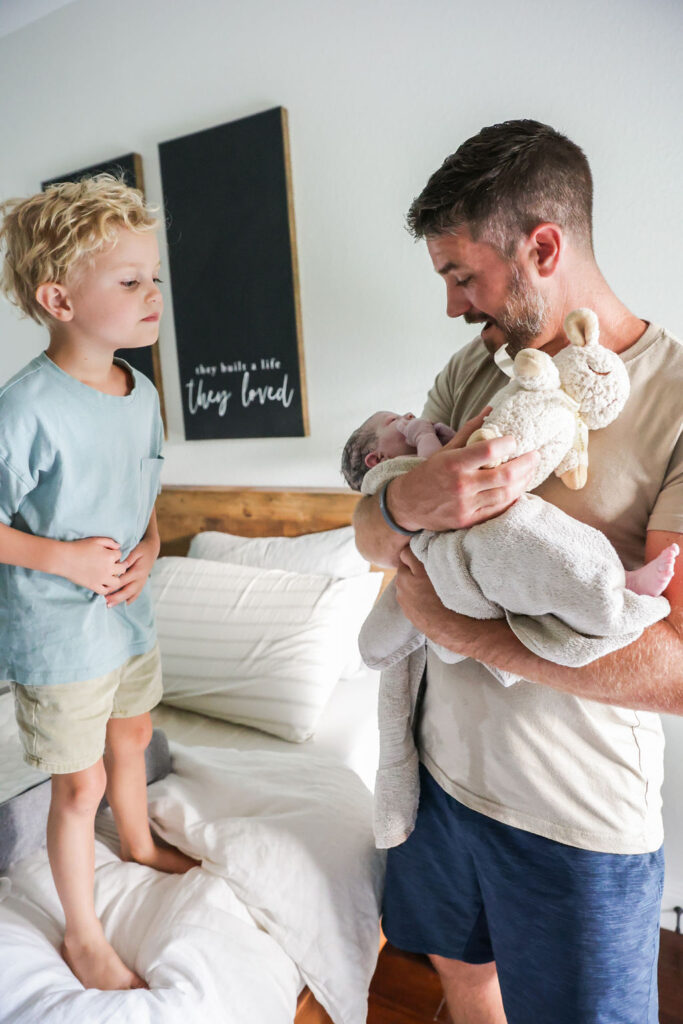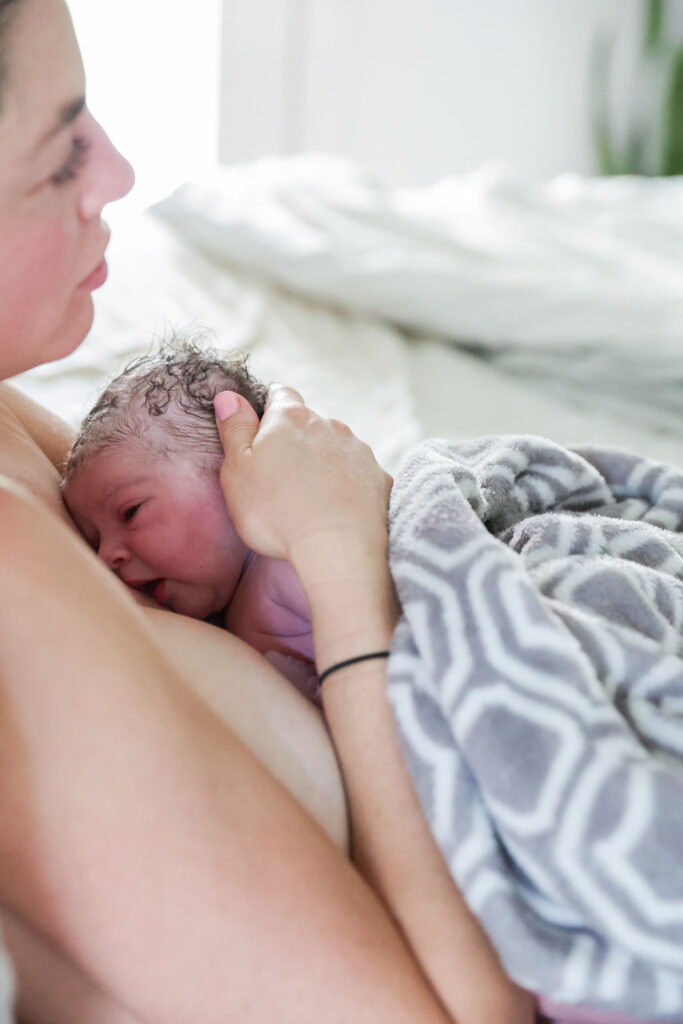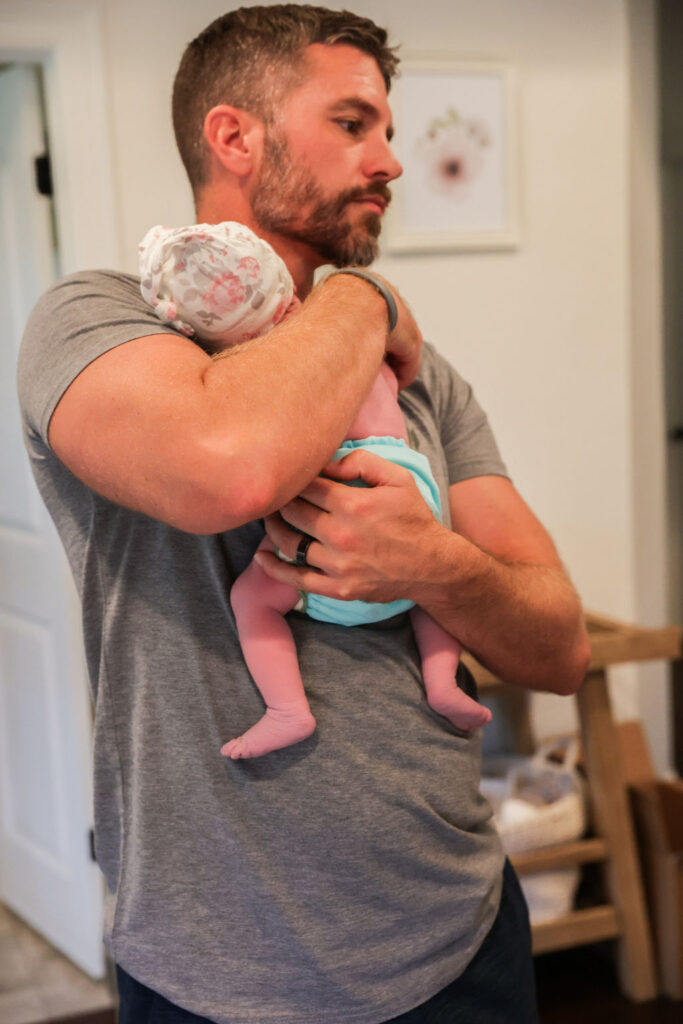 If you liked this post, check out the one where I share how I prepare for a home birth.
Credits:
Photos-Lyndsay Lyon Photography
Midwife-Jennifer Kelleher
Doula-Courtney Dean