Labor is one of the most challenging experiences a woman will go through. The tears, sweat, adrenaline rush and pain can be pretty intense. Pretty sure most woman would jump on the idea that they can shorten their labor. Well, studies show that you can! Here are 5 ways to naturally shorten labor and prepare your body for birth.
I am currently in my third trimester of my third pregnancy. I have had both my babies at home and plan to have my current at home, as well. Over the years, I have experimented with all of these natural tips to prepare my body and believe they have truly helped. Both my labors ran about 6 hours in length. While there are definitely shorter labors than mine, I believe these steps shortened my labor and prepared my body for birth and believe they can do the same for you.
1. Red Raspberry Leaf Tea
One of the ways to shorten labor and prepare the body is by drinking red raspberry leaf tea. This tea comes from the leaves of the raspberry plant. The leaf contains fragrine, which strengthens the walls of the uterus to support healthy contractions. The leaf is known to ease menstrual pain, balance hormones, lessen chances of premature or overdue baby, lessen chances of C-section and improve reproductive health. This tea contains many nutrients that strengthen the uterus such as vitamins A, B, C and E and the minerals-magnesium, calcium, phosphorus and potassium, including trace minerals.
Starting this tea in your first trimester is a bit controversial. Since the leaf strengthens the uterus' walls and improves contractions, some like to wait until the 2nd or 3rd trimester to begin. I usually begin anywhere from 20-30 weeks to begin drinking. I then drink the tea daily and find it super delicious!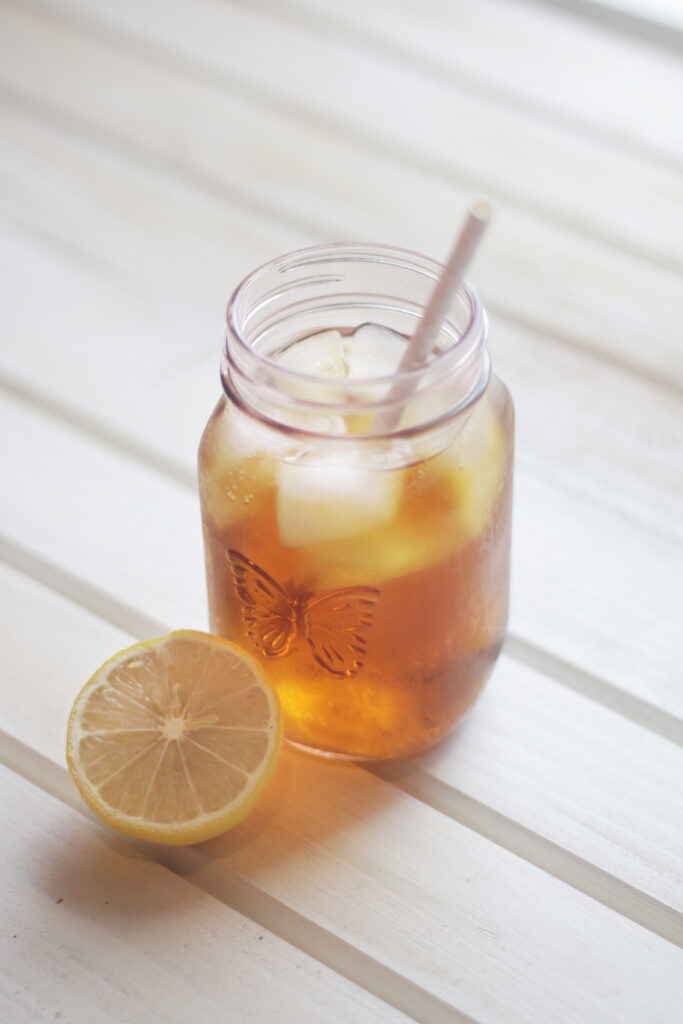 Recipe:
Red Raspberry Leaf Tea Infusion
I have also recently began adding a little bit of hibiscus leaves for extra flavor, hydration and nutrients! If you like a sweeter tea, try adding stevia or honey, as well.
2. Dates
Studies show that dates can shorten the length of labor. One study compared women who ate 6 dates per day 4 weeks prior to labor to women who ate none. The women who did not eat dates had an almost double time in labor as the women who did consume the fruit. In addition, 96% of women who ate dates went into spontaneous labor compared to 79% of the women who did not. As for myself, I went into spontaneous labor 2 days after my due date with both my babies. Curious to see if this baby girl will follow her older brothers arrivals!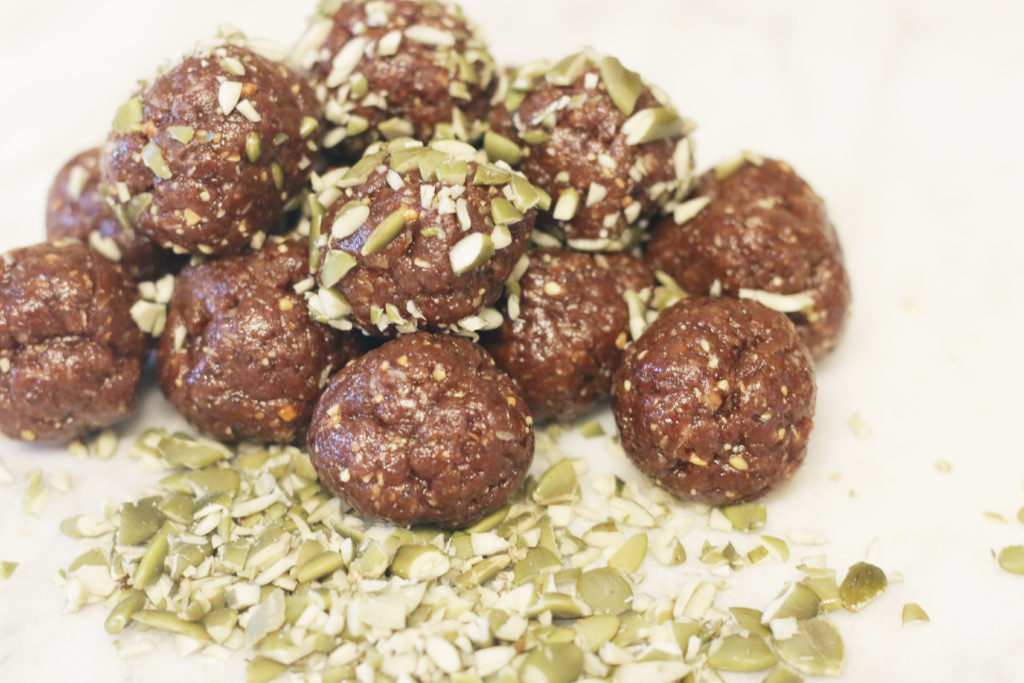 Recipes
Try these energy date balls, homemade granola, or healthy homemade bars. You can also make a "caramel sauce" out of dates that is pretty delicious to dip apples into.
3. Exercise
They say labor and birth is like running a marathon. I've never personally run a marathon, but now I'm starting to wonder if my 2 labors have prepared me to run one? Probably not. 🙂 I do know labor is very exhausting and taxing on the body. If you prepare your body by keeping healthy and fit, you will be more equipped to handle the intensity. With my first 2 labors, I sporadically did light yoga, walks and very light fitness training. It was all pretty inconsistent. The moment after I gave birth to my first baby, I remember being incredibly out of breath and fatigued, so much that I didn't care to hold my baby, I was happy to see he was laying chest to chest with my husband. This time around, I've worked on keeping more fit, and am curious to see if this helps my endurance on this upcoming labor.
4. Mindset
In order to have a positive birth experience, preparing your mind can make all the difference. There can be a lot of unknowns and fear, especially if this is your first. We are told all the things such as-"It is the most painful experience you will go through. You may need an emergency c-section. You probably will tear," the fearful comments go on and on. While in reality, a woman's body knows how to have a baby. Think of a strong wave, you can fight the wave and it will prove its strength, knocking you up and down and all around in circles. Or you can surrender to the waves natural strength, letting your body go loose while it brings you to shore. Labor is the same. If we tell ourselves we are strong and we can do this, surrendering to the intensity, the body will use its natural strength and ability to deliver your baby. We just need to not fight its power. Try posting your favorite quotes or Bible verses on the wall, there are many great printables online. Hire a doula or have a close friend or family member that can encourage you and hold your hand when the waves get too intense to handle alone.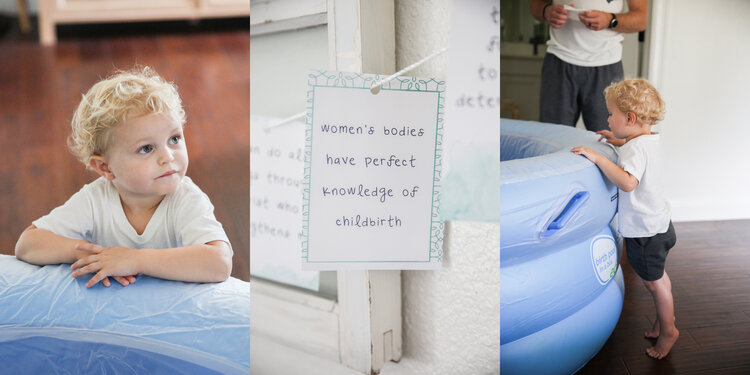 | a woman's body knows how to have a baby |
5. Chiropractic Care & Prenatal Massages
A more relaxed and well adjusted body can greatly prepare you for labor. A tense, stressed out body signals the brain that it is not time to go into labor, while a relaxed one is more likely to begin spontaneously and stay in labor. Prenatal massages can help keep those tight muscles relaxed as you get near your due date. Chiropractic care can help baby get in proper position by creating maximum space in the pelvic floor. It addition to creating balance in the pelvis, it also adjusts mom's spine and relaxes tight muscles, just another great therapy to calm the body and aid in a quicker labor. I used chiropractic care with my first 2 pregnancies and was thankful that both babies were in proper position and I barely had any back pain leading up. This time, I have added prenatal massages and notice a more relaxed body, which has also helped me keep my workouts up as well. If you want to learn more about chiropractic care during pregnancy, check out my interview with Dr. Summer here.
| there's a secret in our culture, and it's not that birth is painful, it's that women are strong |
Mom and baby are like a beautiful team, working together to climb the uphill mountain of labor. It will be intense and it will be emotional. With a bit of preparation, the body and mind can be more equipped for the marathon of labor, creating an amazing and positive birth experience for both.