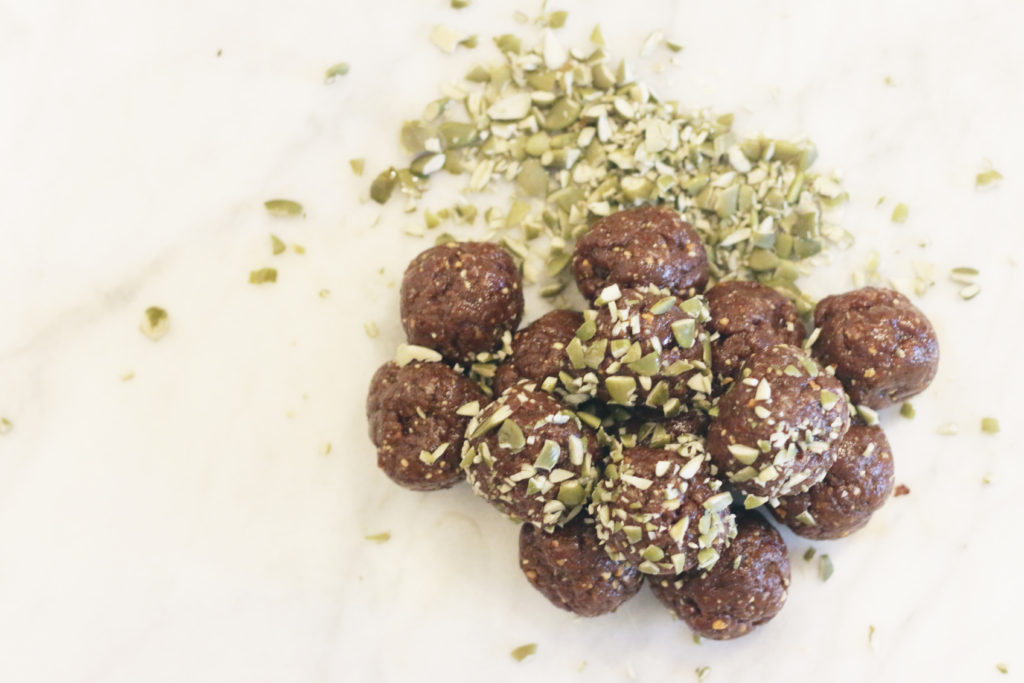 These energy date balls are the perfect snack and are especially great for pregnant mamas!
I ate these pretty frequently during my last trimester of pregnancy since they were made with dates.
Did you know dates promote a healthy pregnancy and labor? I was so surprised to read all the research and studies done on pregnant women having a shorter labor and dates!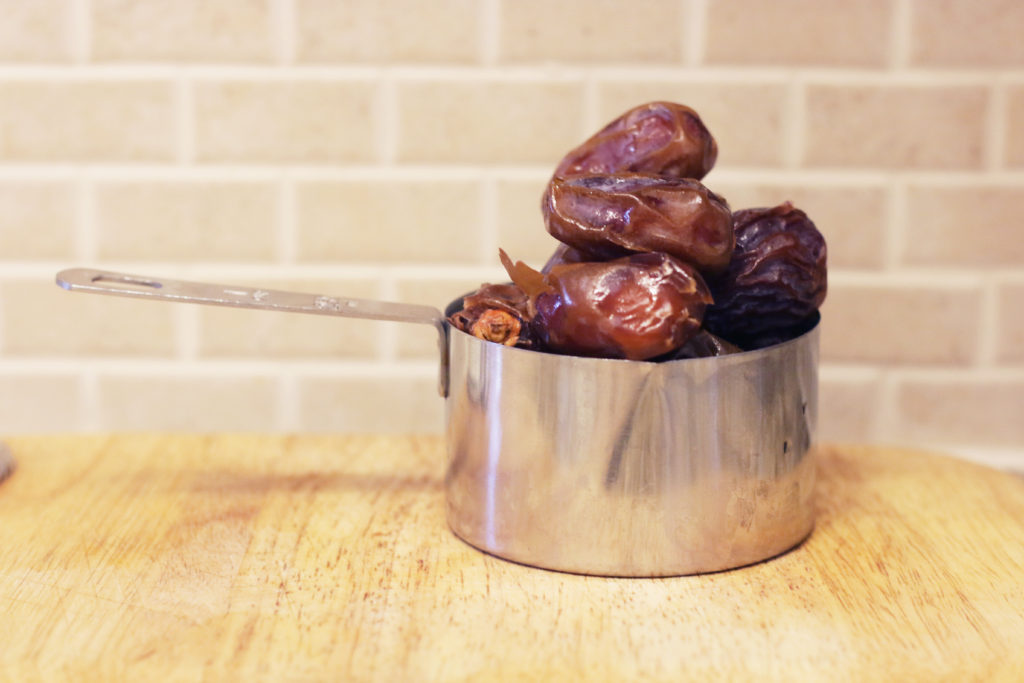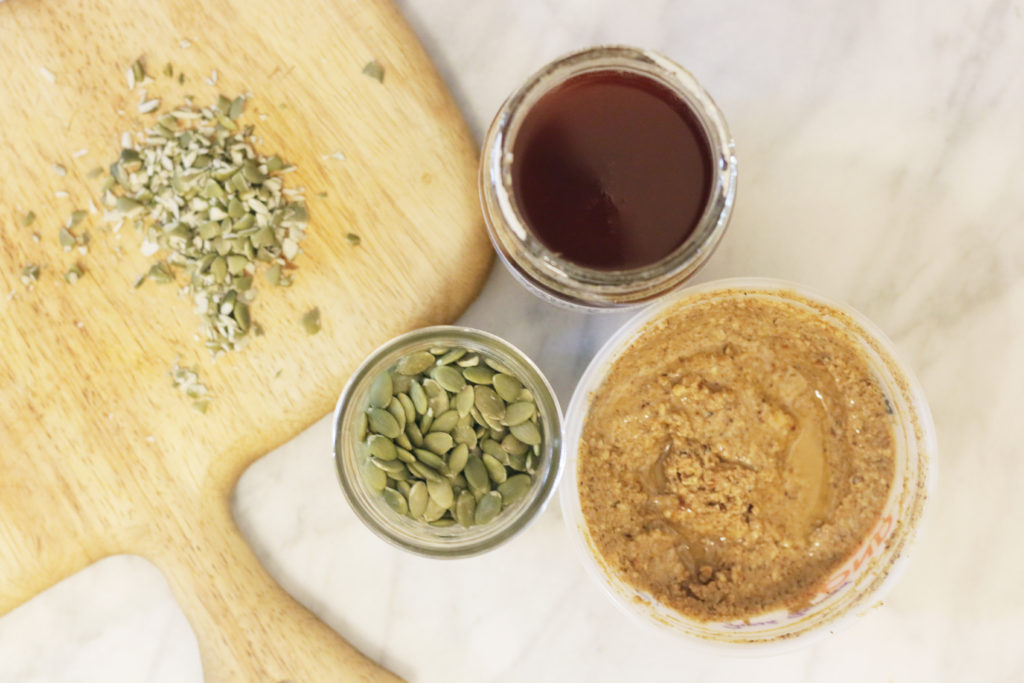 Throughout my pregnancy, my midwife kept reminding me to eat my dates. This fruit is incredibly healthy while pregnant because they sort of mimic the hormone, oxytocin. This hormone, released by the pituitary gland, stimulates uterine contractions, gets breast milk flowing, and controls postpartum bleeding. A study done by the Journal of Obstetrics and Gynecology found that eating 6 dates a day in the last four weeks before labor resulted in a shorter labor, went into spontaneous labor, and had significantly higher cervical dilation than the women who did not eat dates. These results are so interesting to me.  My family likes to joke with me, "Eat your dates, Heather, so you don't miss your due date!"
"Eat your dates so you don't miss your due date!"
Wow, I am so glad that I listened to them! I ate these energy date balls throughout my third trimester and my labor was a total of only 6 hours long, and this was my first baby. Actually, I went into labor so quickly that my  midwife rushed over immediately and called a backup midwife saying, "Don't stop on the way!" Even in the midst of labor, I thought that was pretty funny. I'm convinced the dates helped my labor time!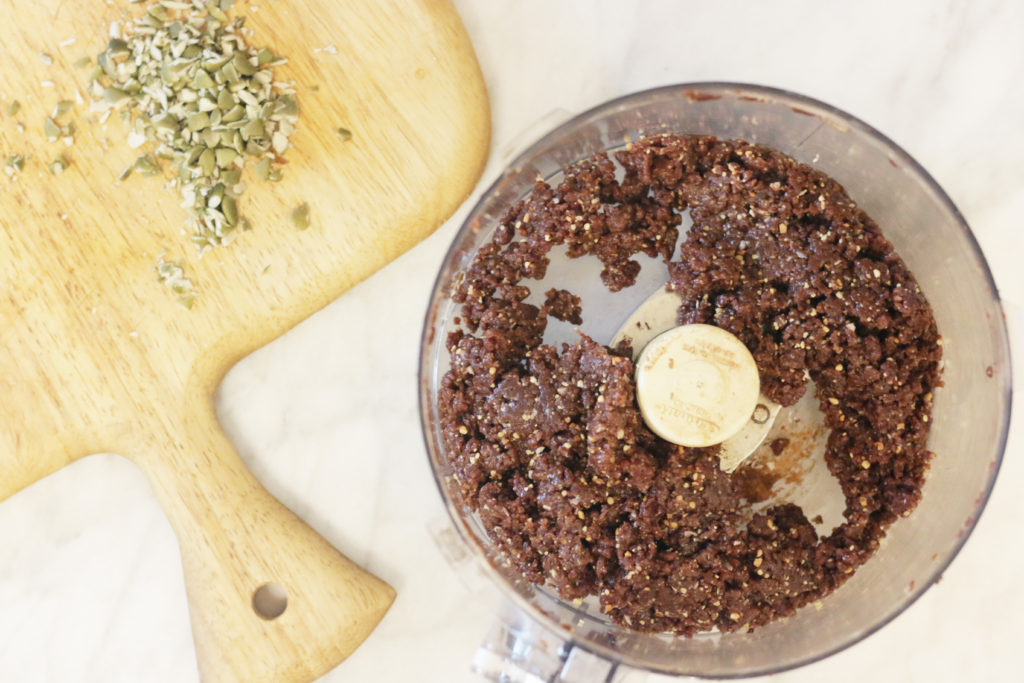 Labor is not the only thing dates are good for though. They also give you a steady supply of energy because they are rich in fiber and a blood-balancing sugar. Dates also include a good dose of potassium, copper, manganese, magnesium and B6, meaning they are great for your brain, colon health and blood pressure!
Another ingredient in these date balls is cacao, which is rich in magnesium. This mineral is incredible at lowering morning sickness in pregnant women. Actually, throughout the first trimester, I frequently drank this chocolate shake as I quickly noticed it greatly lowered my morning sickness!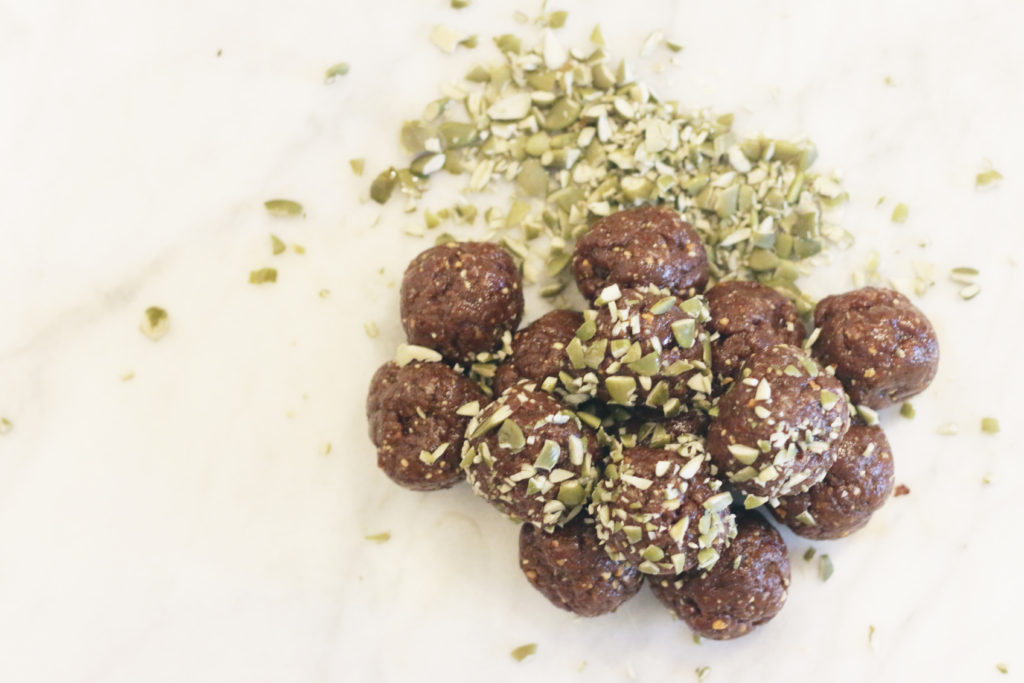 These date balls are a great healthy snack to take on the go. Let me know how they turned out for you!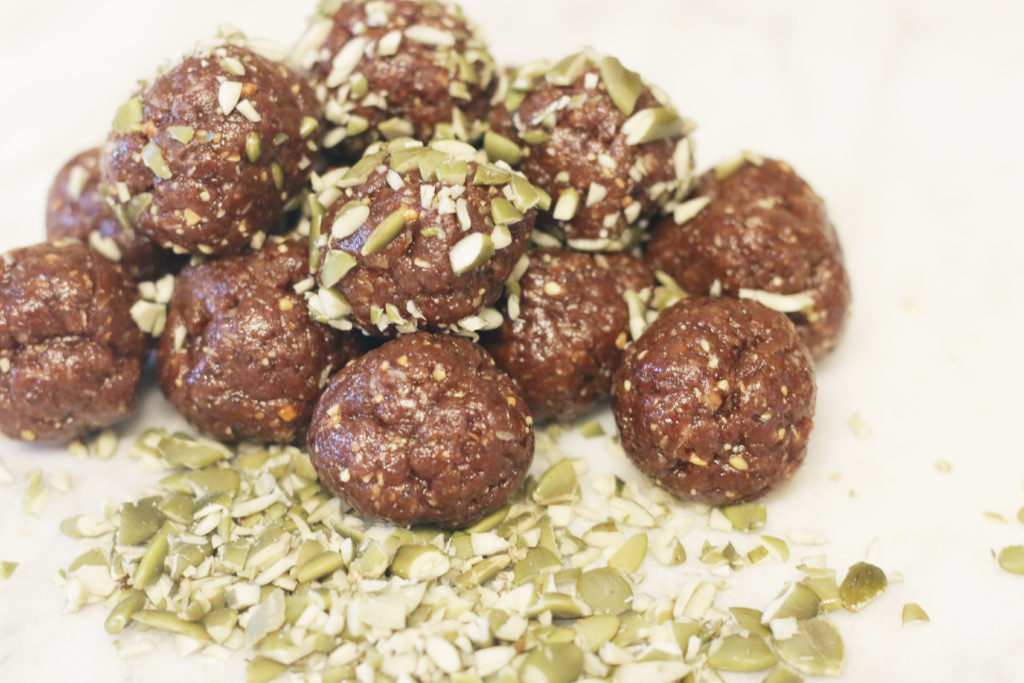 Print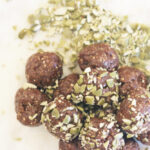 Energy Date Balls
---
Heaping cup or 1 ¼ cup pitted dates

1 tbsp

raw cacao powder

3 tbsp

almond butter

1 tsp

pure vanilla extract

1

–

2

tsp (sweet preference) raw honey

1 tsp

cinnamon
a pinch of celtic sea salt

2 tbsp

shredded coconut
Topping
Pepitas (pumpkin seeds), finely chopped
---
Instructions
Put all ingredients minus your toppings in a food processor and mix until combined
Using your hands, roll your dough into balls
Roll them in the pepitas
Makes about 14 balls
Keep in fridge to snack on during the week!
Save
Save
Save
Save
Save
Save
Save