Hopefully this title doesn't make you run away! Organ meat spaghetti?!
Yes, and it's delicious! We make it on the weekly.
This dish is not gamey like you would imagine.
Years ago, our ancestors ate organ meats, however today, this has become a lost tradition. I remember my grandma Ida, who grew up on a farm in Canada, every Thanksgiving, would ask to eat the organ meats. She lived to be 90 and was an incredibly healthy woman.
Another name for organ meats is actually, "Natures's multi-vitamin." Hate taking supplements? You can throw your multi in the trash and start eating organ meats from quality sources. Organ meats are becoming more important today because our food has lost much of its nutrition. From depleted soils to processed foods, unfortunately our food is not what it used to be, and our bodies are STARVING for nutrients. A lack of nutrients is a large contributor to many diseases we see today.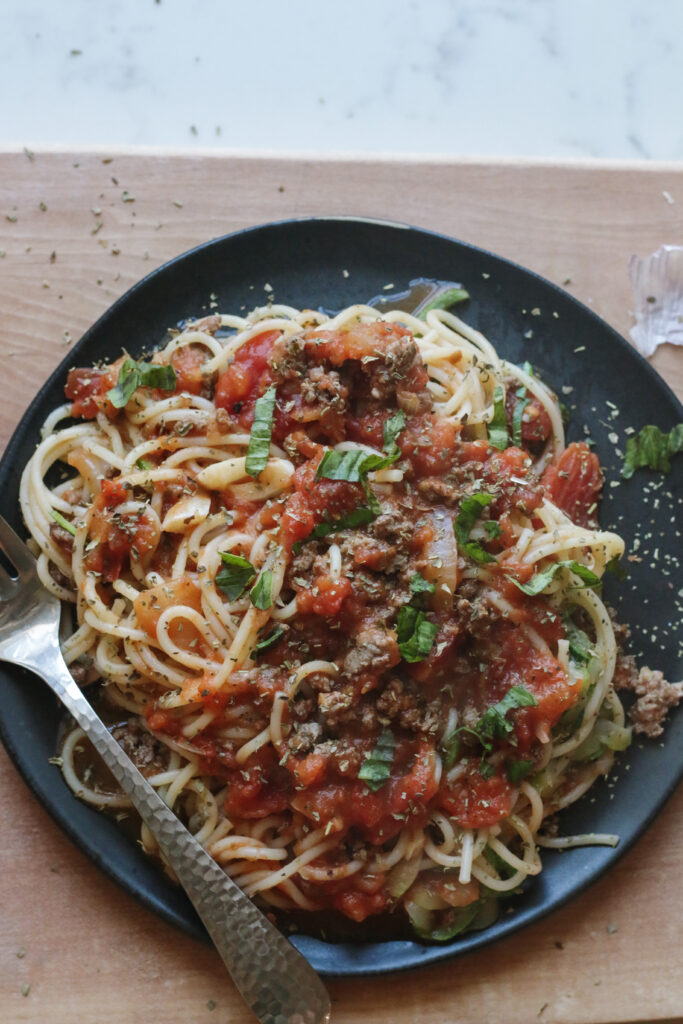 I personally can't stand the taste of organ meat.
I find it to be so gamey! However, this spaghetti recipe uses a small amount and the spaghetti sauce seems to balance out the flavors so well. My family loves this!
From experience, I have noticed that organ meat is acquired. My boys immediately loved the taste! I wish I started eating organs at a young age, but as I've slowly incorporated organs into more meals, my palate has learned to enjoy the taste more. Don't worry, the organs in this spaghetti is hardly noticeable, if at all.
Is your body starving for nutrients like mine was?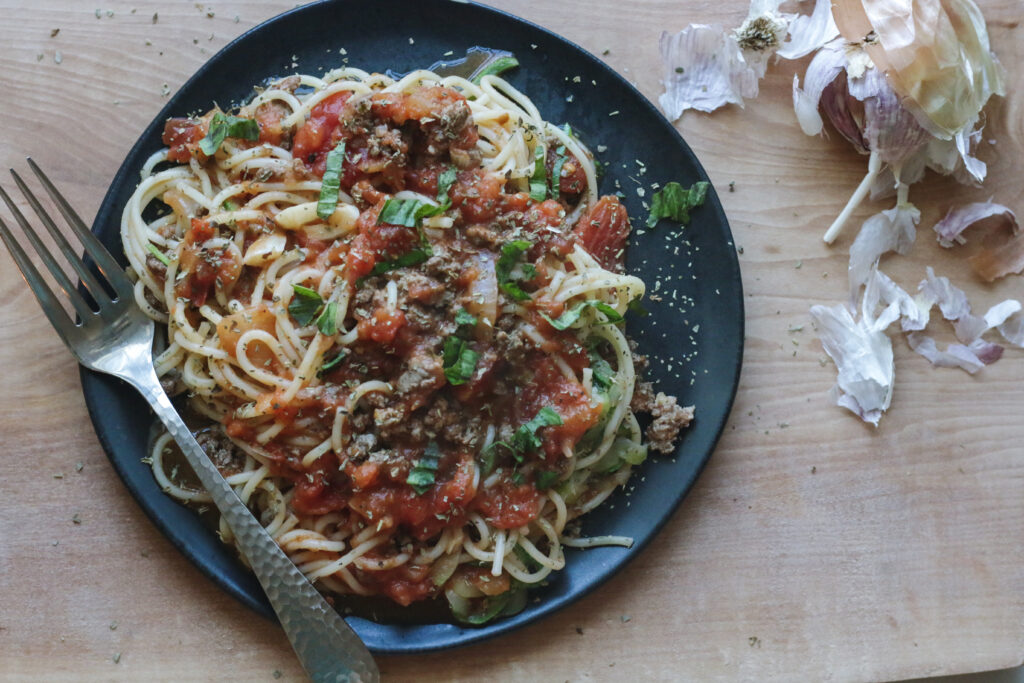 Health Benefits or Organ Meats:
I could name all the nutrients present, but the list is extensive with almost every vitamin and mineral. These nutrients are also more bioavailable, meaning it's easier for the body to digest, absorb and utilize. Organs are also the best source of choline, which is beneficial for the brain, heart and liver and many do not get enough of this nutrient.
To Make
In a large skillet, add grass fed beef and ancestral blend.
Heat over medium, high, breaking up into pieces and cooking until done.
Add on top of cooked pasta noodles and top with spaghetti sauce.
Try this organ meat spaghetti and it will not disappoint!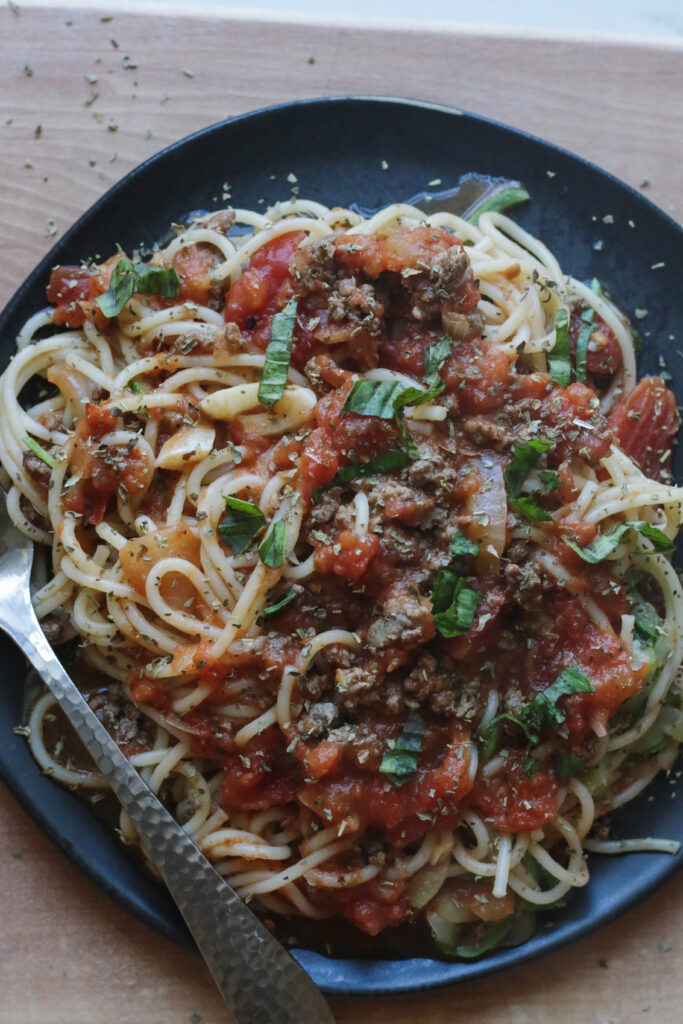 Print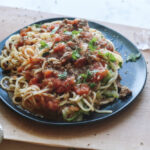 Organ Meat Spaghetti
---
Author:

Total Time:

10 minutes

Yield:

4

–

5

servings

1

x
---
Instructions
In a large skillet, add grass fed beef and ancestral blend
Heat over medium, high, breaking up into pieces and cooking until done
Add on top of cooked pasta noodles and top with spaghetti sauce