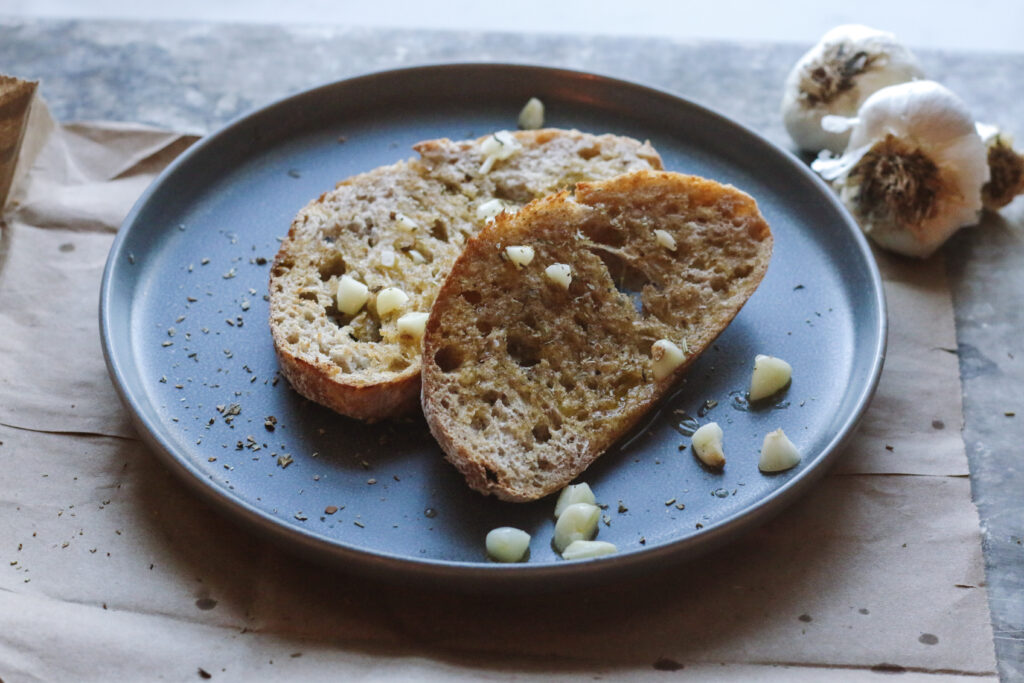 Do you love buttery garlic bread with pasta?
The butter, the garlic…just those two words make my mouth water!
I have not found a store bought garlic bread that is not loaded with nasty ingredients. The restaurant style garlic bread is even worst than the store bought frozen varieties.
The thing is, homemade sourdough garlic bread is INCREDIBLY easy to make! Just grab your favorite local or homemade real sourdough bread, melt your butter and garlic and pour on top. Easy, healthy and perfect with pasta. In fact, we love it with our organ meat spaghetti!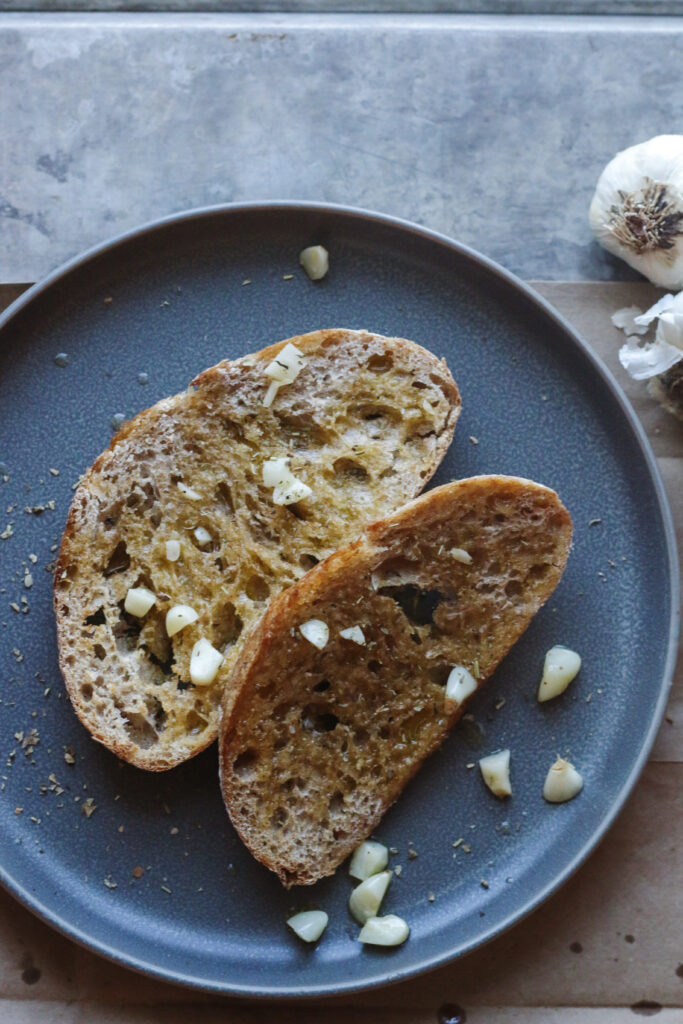 Health Benefits:
Grass-fed butter is much richer in nutrients than conventional butter. Loaded with omega-3's to fight inflammation, conjugated linoleic acid to fight cancer cells, vitamin A for eye and immune health and vitamin K2 to support healthy teeth and blood clotting.
Garlic is an amazing food to add to your diet on the regular! It is nature's antibiotic because it contains a compound called allicin which has anti-fungal and anti-bacterial properties. I try to chew on raw garlic cloves daily for it's medicinal properties! Garlic not only improves heart health but also reduces the risk of alzheimers and dementia. The spicy taste is aquired!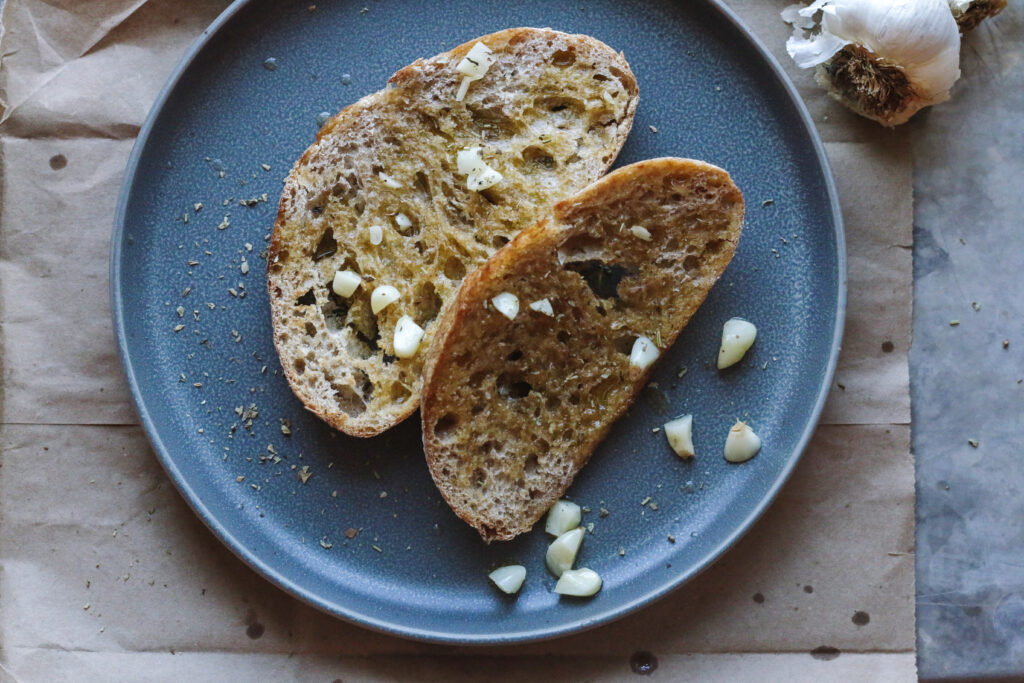 To Make:
Toast a slice of quality sourdough bread, or 2, or 3…
Add chopped garlic and butter to a small skillet and heat until butter is melted and garlic is fragrant. Pour over toasted bread and serve with your favorite healthy pasta!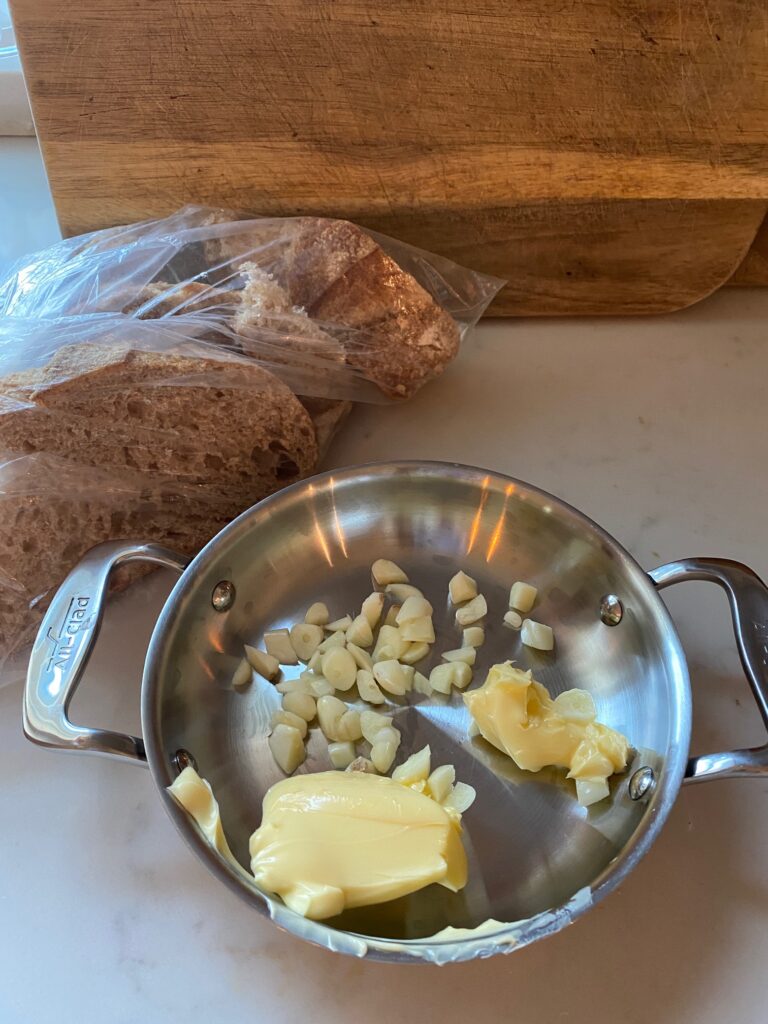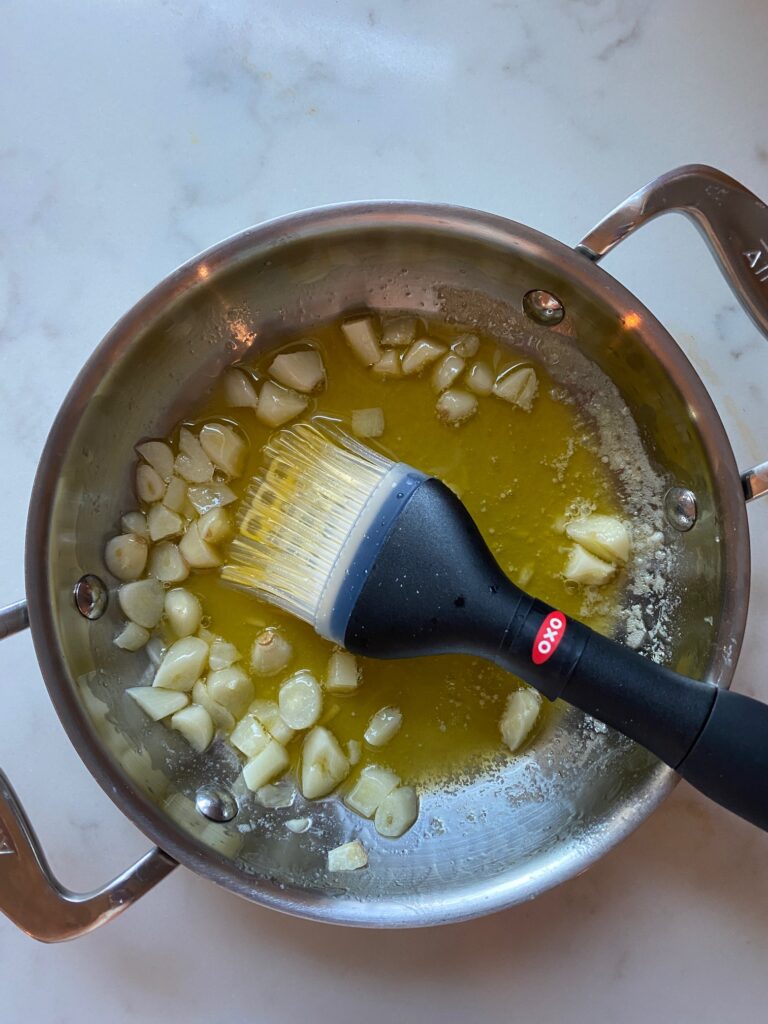 Where to find quality, real sourdough bread?
We get ours from our local co-op. Think of a farmers market with a drive through. This sourdough bread we pick up is homemade and uses a starter to break down the natural sugars. If you don't have a co-op or farmers market in your area, look at your nearest local, healthy grocery store. Sometimes, they contain a bread with a yeast starter. If not, look for sprouted breads or….you could always try to make a homemade loaf. But that would be time consuming, yes!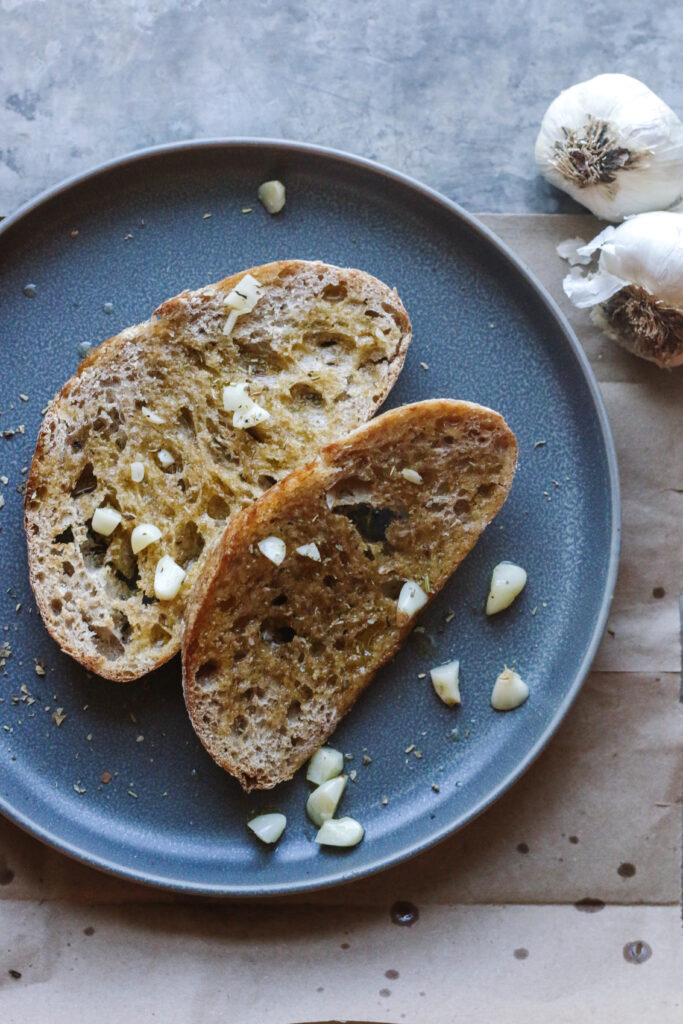 Print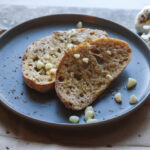 Sourdough Garlic Bread
---
few slices sourdough bread
3 tbsp grass fed butter
3 cloves garlic, minced
pinch of salt
---
Instructions
Toast sourdough bread slices
In a small skillet, add garlic, butter and salt
Head over low/medium until garlic is fragrant and butter is melted
Pour butter over sourdough toast