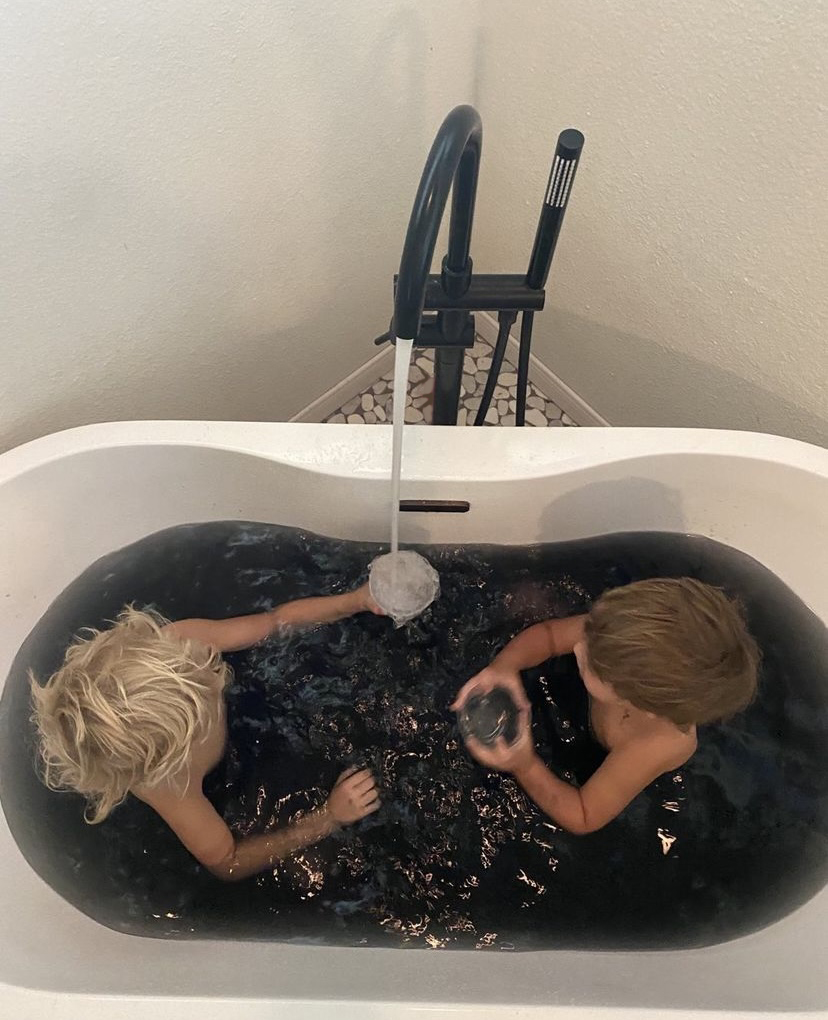 Kids can carry a lot of toxins, just like adults. I had my kids tested with a toxic panel urine analysis from Great Plains Labs and was shocked with the results. This screening is great at informing what toxins are in your kids bodies and to what levels. I highly recommend this test if you're looking to detox your kids for improved health and inflammatory markers. One of the ways you can encourage your kids bodies to detox is by soaking in an activated charcoal, epsom bath.
Activated charcoal baths are a great way to help the body detoxify, naturally. It's a simple tool to use if you suspect your kids are dealing with extra toxins, have been traveling or are getting sick more frequently.
Health Benefits of Activated Charcoal Epsom Bath:
Activated charcoal is used to treat drug overdose or poisoning and makes a great supplement to keep on hand for illnesses, food poisonings, and detox baths. Activated charcoal baths helps detoxify the skin and body by scavenging for microbiome derived toxins. Its absorptive properties allows it to pull impurities and toxins from the skin, the largest organ on our body, which is made up of millions of bacteria, fungi and viruses.
Epsom salt contains minerals that "draw out" toxins from the body and supply a healthy dose of magnesium to the cells. The magnesium in the salts also calms the nerves, reduces inflammation and helps strengthen the skin barrier.
How often?
Once a week is plenty. I make an activated charcoal bath for my kids about once to twice a month, sometimes more often if we've been traveling or they are sick. They love it and yell, "Yay! A black bath!" It's also fun to add bubbles to make it a black bubble bath. 🙂
How long?
12-20 minutes is sufficient, keep an eye out for dehydration and supply plenty of drinking water to replenish during and/or after the detoxifying bath.
Warning: You will have to scrub your tub after. A good scrub and a water sprayer or large cup of water will do the job!
To Make:
Add 2 cups of epsom salt (or magnesium flakes for extra strength) and 1 tbsp of activated charcoal powder to a large, warm bath. Mix well and enjoy the soak!
Print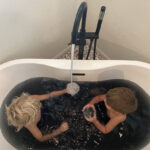 Kids Activated Charcoal Epsom Detox Bath
---
---
Instructions
Add ingredients to your large warm bath, mix and enjoy the soak.