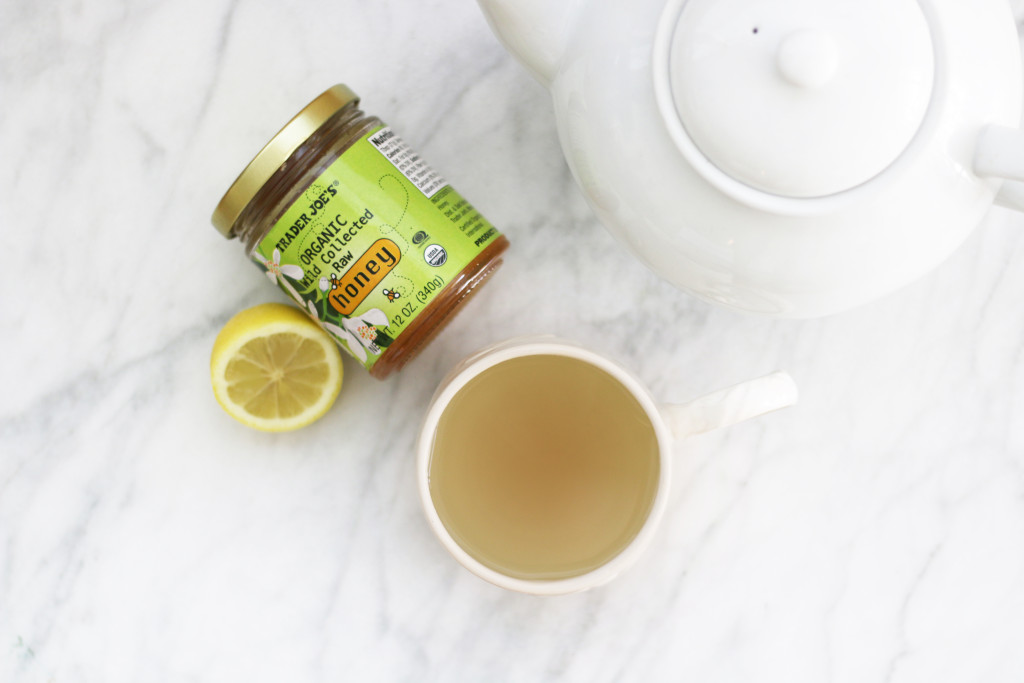 I drink lemon honey tea every morning. Welllll, almost every morning. I'd say about 5 out of 7 days you will find me drinking this tea!
It is a great morning habit to have and for many reasons.
Lemon water aids in digestion by flushing your body of excess toxins. It does this by tricking the liver to produce more bile to detox the body since lemons atomic structure resembles our digestive juices. I think this is so cool!
The acidic lemon also helps kill off bad bacteria living in our digestive tract. This promotes healthier digestion and less bloating!
The vitamin C in lemon is very healing, sending signals to the body to produce more white blood cells to fight off infections and help protect the cells against oxidative damage. Your skin will be glowing.
I also love the honey in this drink because not only does it sweeten the tea, but honey also creates a smooth "feel good" protective barrier on the throat. This is another reason I don't only drink this tea in the morning, but anytime I get a cold! Think of throat lozenges, but a healthier version!
Not a tea person? That's fine. You don't have to go the tea route like I do. By simply adding lemon to your water every morning or throughout the day you will reap the same health benefits!
I hope I've convinced you to make a cup of lemon honey tea!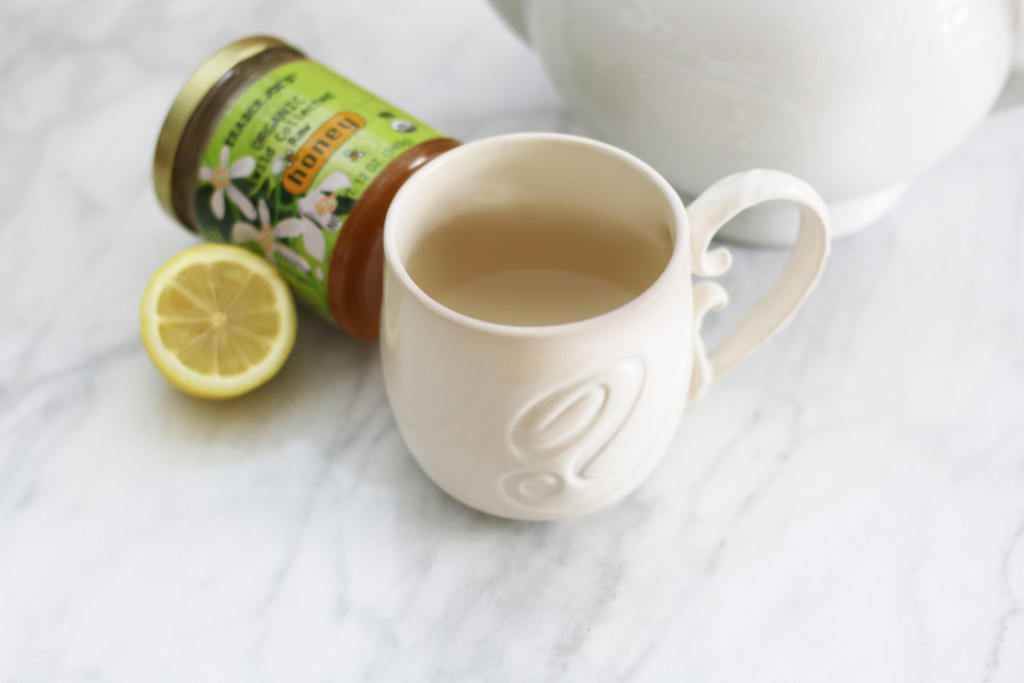 Print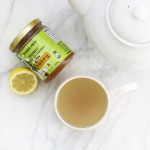 Lemon Honey Tea
---
Boiled filtered water to fill your mug

½

lemon

1 tbsp

raw honey
---
Instructions
Boil your water to fill your mug
Squeeze in half of a lemon
Add 1 tbsp of honey
Save
Save
Save