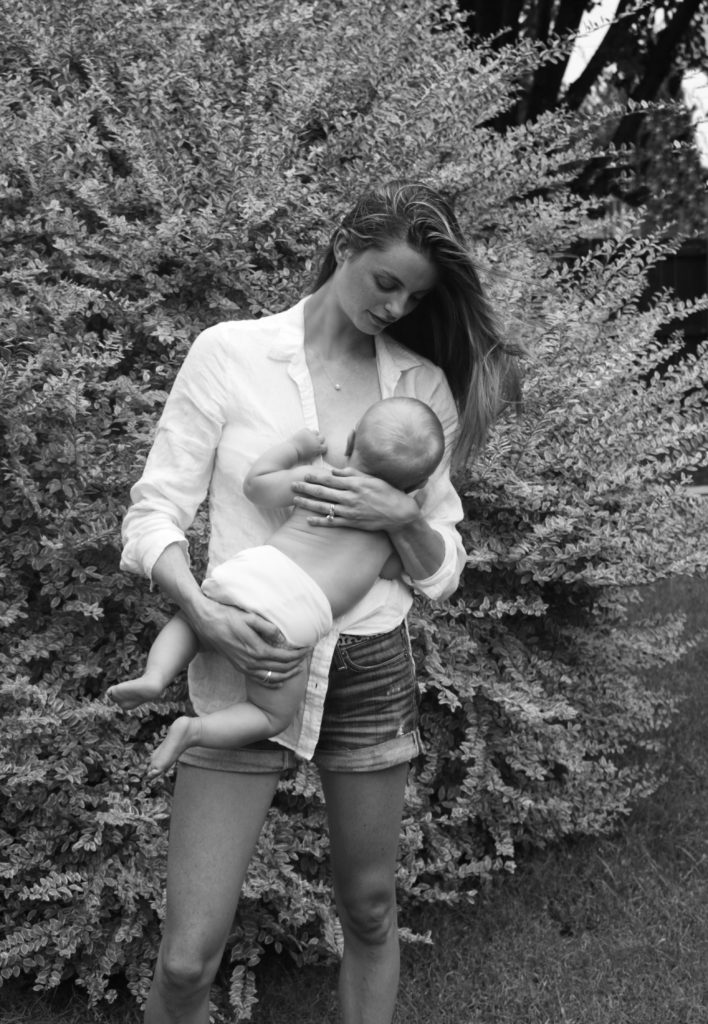 I have fallen in love with nursing more than I ever imagined. It is such a sweet bonding experience and provides a multitude of health benefits for both mama and baby! Our body provides a perfect food specific for the individual needs of your unique baby and continues to change and grow with them. How cool is that?!
I have heard some moms say they stopped nursing after just a few weeks or months because something just wasn't working for them. I get it. Before I was a mom, I thought breastfeeding was completely instinctual. That baby would just attach on their own, begin sucking, and that was that. While this might be the case for some, it definitely was not for me. I'm thankful to have found a support system, with encouragement and ways to tackle any nursing problem that came up. I hope I can encourage you also, because I know, the beginning is not very easy!

Like those first few weeks, they were painful! I also remember the second night after Asher was born. I laid upright on a pile of pillows as Asher seemed to nurse on me ALL.NIGHT.LONG. I'm not sure how much I slept that night. It was a blur. I remember family coming over the next morning and I looked like a train wreck. I could hardly think and the circles under my eyes were very dark.
My midwife told me a few days later that apparently that is how the baby signals your body to begin producing milk. Oh yes, this made sense, because the next day I also suddenly looked like I had a massive boob job and had milk leaking everywhere. I also often woke up to puddles of milk in my bed! I felt like I was ready to nurse a whole neighborhood of babies and my version of a silly song kept repeating in my mind…. "My milkshake brings all the babies to the yard…" Ok sorry, I'll stop!
During those first few weeks, my nipples bled and I had bruises. When Asher latched on I had to hold on to something because it felt like a very sharp needle. I remember telling my mother in law with a clenched jaw, "This really hurts! And I know pain, I just had a natural birth!" All I have to say is, it does get easier! MUCH easier!
Part of the problem was that Asher had a tongue-tie. This meant, his latch was not ideal and was only contributing to my pain. We ended up going to a holistic dentist in our area who performed the minor surgery. They laser the extra skin off while the baby is awake in a matter of seconds. I held Asher and watched the whole procedure. Of course, those seconds felt like hours, but it is only seconds long. They say babies don't feel pain in that area, of course Asher couldn't tell me so I have no idea if it's true or not. As soon as the procedure was over I was led to a calming, dark room to nurse my baby. It was such a sweet moment after such a stressful one. Asher latched on perfectly this time and there was no pain! I was so thankful and noticed that he was also able to get much more milk. I often would have to pump after nursing him in the beginning because with his poor latch he wasn't able to get all the milk. Now, he was fully fed and happy! I knew from here on out, things were about to get a lot easier!
Today, he is 9 months old and we are both nursing professionals!
Breast milk is the perfect balance of vitamins and minerals that are easy to absorb. Moms produce different biological recipes based on the needs of her specific baby, making the milk unique to your little one! The milk will also change its immunological composition over time, producing the perfect antibodies based on what her baby needs. So if baby is sick, your breast milk will change slightly to fight off the infection. If baby is going through a growth spurt, the milk will adjust its amount of fat, carbs, and proteins to what your baby needs. Breast milk also matures with your baby and studies are finding that extended breastfed babies have a higher IQ.
It's not just healthy for our babies though. Research also shows that prolonged nursing lowers the risk of breast and ovarian cancers in moms. How awesome is that?!
If you are having any kind of struggles like I did, thankfully, there are many programs that can help! Here are a few!
I like to call myself a La Leche League baby, haha! I grew up going to meetings with my mom. She had many questions since her mom didn't breastfeed and she was determined to do so! I also tried my local group with Asher. This is an amazing group of women who have a mission to help mothers worldwide to breastfeed through mother-to-mother support, encouragement, information, and education, and to promote a better understanding of breastfeeding as an important element in the healthy development of the baby and mother. You can find one in your area!
These women are amazing because they work individually with you to help baby latch correctly and make sure they are getting the right amount of milk. Click above to view a website that can help you find one in your area.
A new study shows that 90% of babies suffer from birth trauma associated with a strained neck and cranial areas. This can affect their latch for nursing. If you live in the Dallas area here is a great chiropractor who can help..this is where we took Asher.
| You got this mamas! |
Save
Save
Save
Save
Save
Save
Save
Save