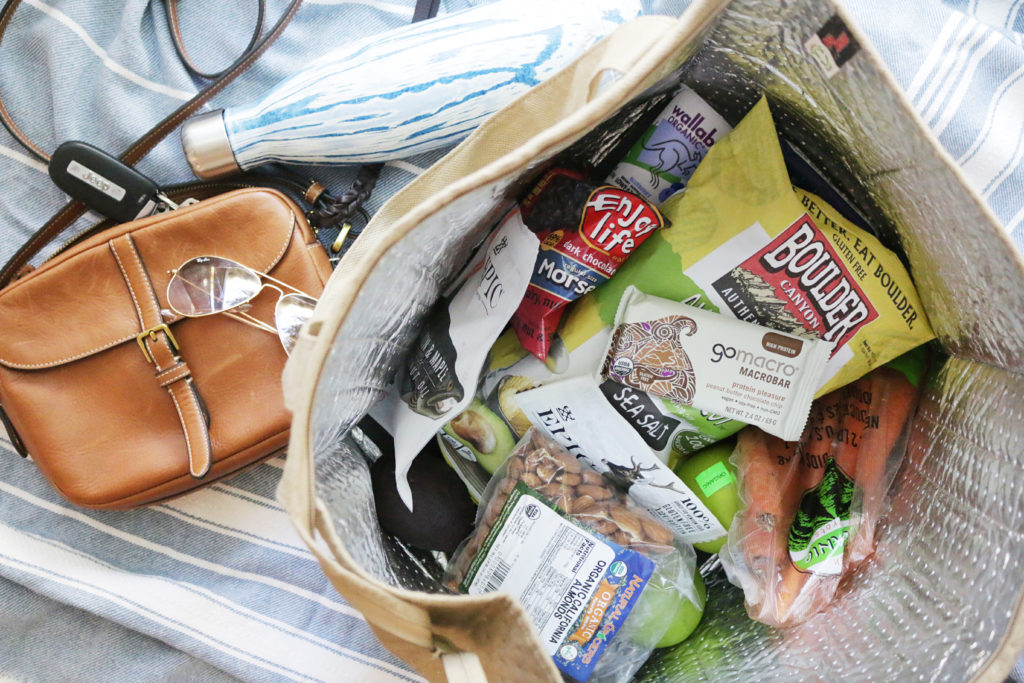 We just got back from a 36-hour road trip with an almost 8 month old.
What were we thinking?
As new parents we thought, "It'll be fun! He'll sleep a lot! We can still explore and travel like we used to!"
Like I said, we are new parents.
And while it was still an incredibly fun trip filled with many adventures, we were in for a rude awakening.
One thing I did make a point to do on this road trip though was to continue eating healthy.
It can be incredibly difficult to stay healthy while traveling, I know.
However, with a few simple tricks, you can definitely eat healthy on a trip without all the fuss!
I packed a bag of healthy treats in both an ice chest and a pantry bag. Here's some of the items I took on our trip!
What's in our healthy road trip bag?
Chilled Yeti Bag:
Fruits-I prefer fruits that don't smoosh in the bag, apples are a great example!
Veggies-chopped, easy to grab veggies are the easiest! Like carrots and celery
Cold prepared meals-healthy pastas, wraps, sandwiches, quinoa dishes, etc.
Chicken-I baked 2 chicken breasts with cayenne, salt & pepper. Cut into slices, and kept cold in a bag to snack on the drive-Jordan loved this!
Healthy breads-homemade banana breads, etc
Cheeses & mini yogurts
Hard boiled eggs
Pantry Bag:
Dried fruits-I have a slight obsession with dried mango.
Chips-We took Boulder chips with us because I love the few ingredients: potatoes, avocado oil, and sea salt. That's it!
Crackers, we love Mary's Gone Crackers & Simple Mills
Nuts & seeds
Energy bars-like lara bars, RX bars
Chocolate-Enjoy Life or a quality dark chocolate bar
Beef jerky, homemade or we love epic bars
Nut butters
Don't forget your vitamins and green powder that you can add to your water bottle
Filtered water!
And that's it! We also enjoyed some local cuisine stops along the way.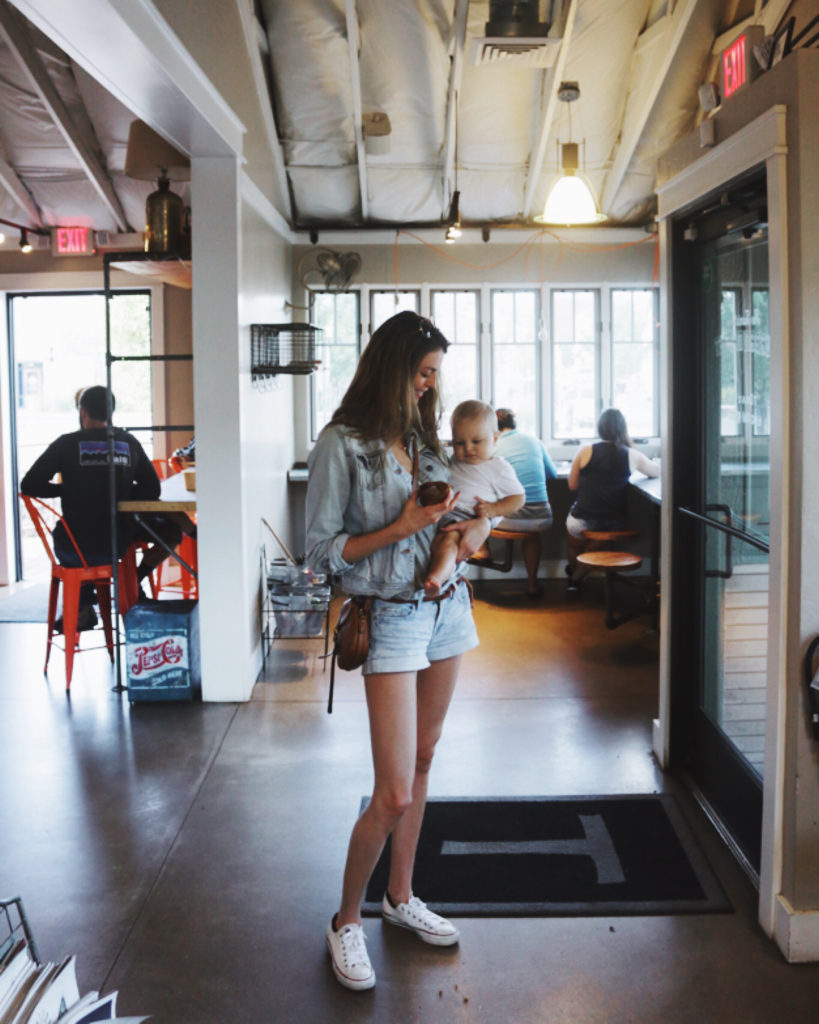 Once a day we refilled our yeti with fresh ice and it kept well the entire trip. Between our food bags, a couple stops at local eateries, and one pit stop at a local healthy grocery store for extra snacks (we love Natural Grocers), this kept us the whole trip (& we eat a lot). There's no need for fast food and that sluggish feeling while driving!
This is how we travel and stay healthy!
Save
Save
Save
Save
Save
Save
Save
Save
Save