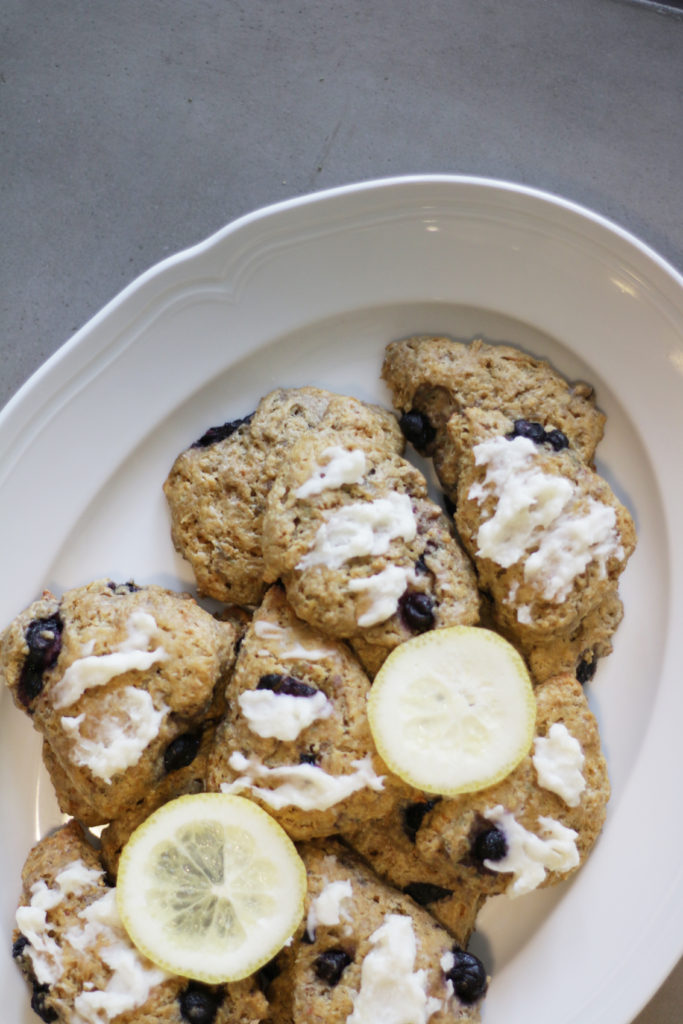 I must admit, I love tea parties. Ever since I was a little girl, I really have not grown out of them.
My mom loved the British style, which is why she often served us an afternoon "spot of tea" with a sweet treat. I loved it! That was after our english breakfast of soldiers and eggs. Like I said, she loved the British style! I promise we did not go as far as to start talking in a British accent though. Or did we? You'll never know…
These days, I love having tea parties with my girlfriends. It's the perfect excuse to get together, catch up, and enjoy some sweet treats!
Each girl usually brings something to the tea, I brought these blueberry scones with lemon glaze and they were a hit! They are so easy to make, not overly sweet, and made with ingredients a nutrition coach approves of, it's a non guilty treat!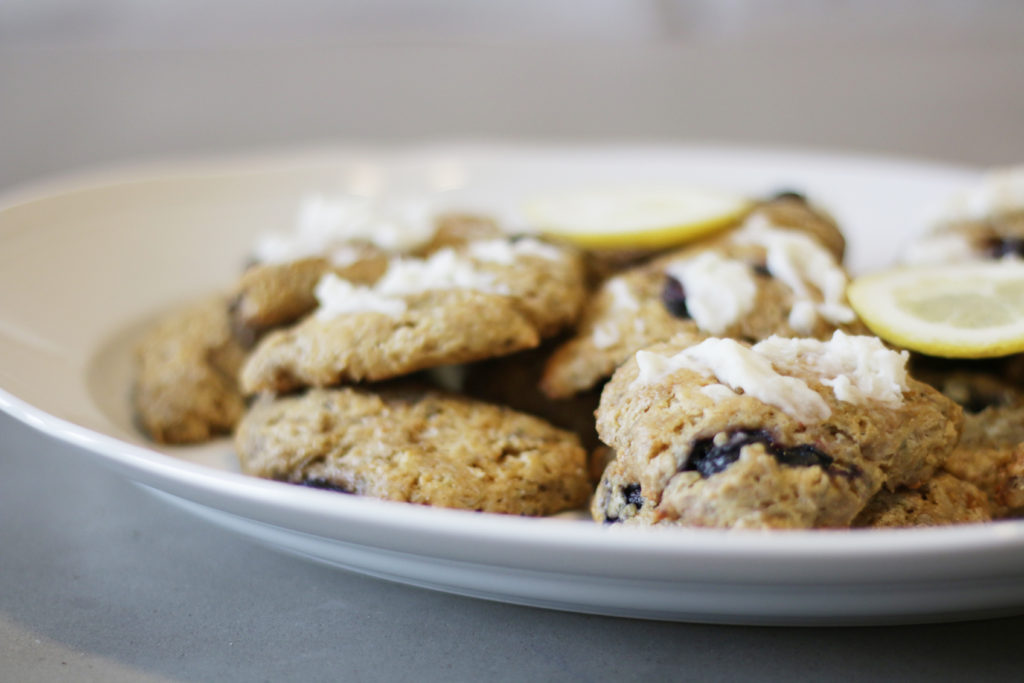 These scones are made with einkorn flour which makes them rich in nutrients and flavor. I love working with einkorn because it is the only wheat these days that has not been hybridized and genetically modified. It is wheat as it should be…unprocessed! 🙂 Einkorn does not leave me feeling bloated like many wheat flours do and is full of many vitamins and minerals that are easy to digest.
You can buy einkorn flour either at Whole Foods, Natural Grocers, or Amazon.
Coconut sugar sweetens these scones and has a low glycemic index so you will not have that sugar crash!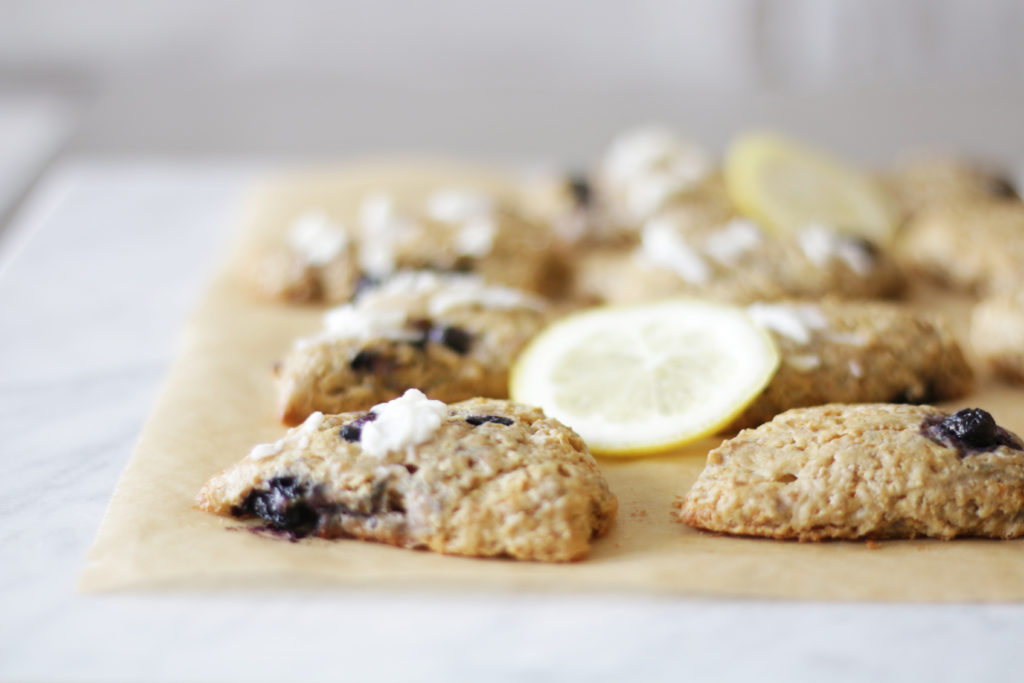 Lastly, I used grass-fed Kerrygold butter. Studies show that the quality fats in butter aid in cardiovascular health, stronger bones, improved liver, lungs, and brain health. Saturated fats can also improve the body's immune system and hormone levels. Make sure to always look for grass-fed, organic butters though, as these are much higher in omega-3's, vitamin K2, vitamin A, and butyric acid which lowers inflammation and conjugated linoleic acid which fights against many cancers!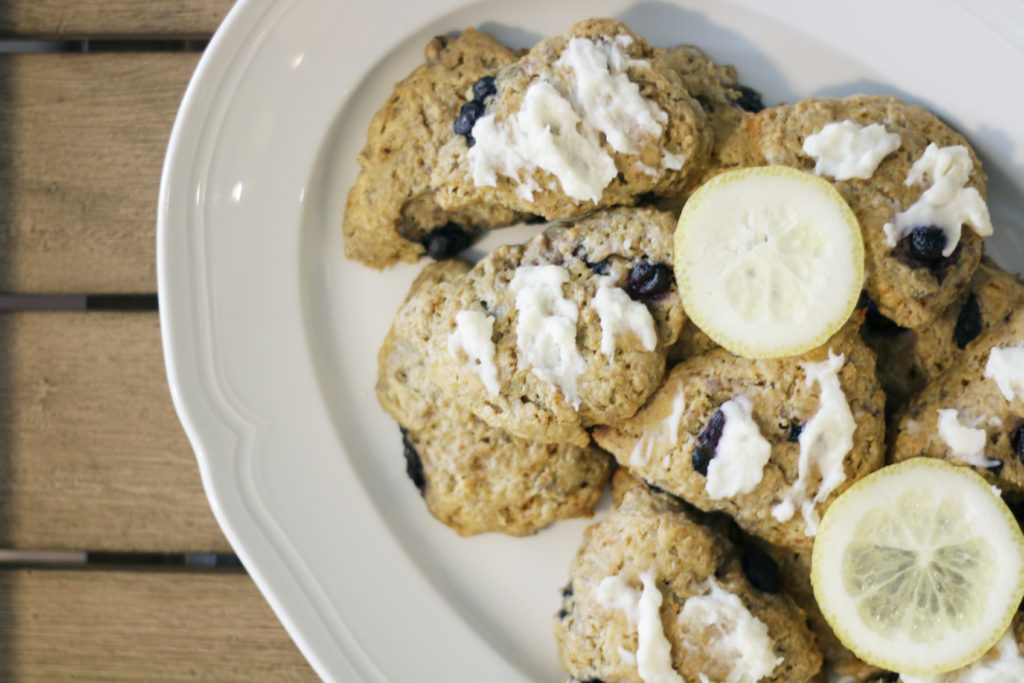 To make, mix dry ingredients and your grated butter, warning: your grated butter will look like cheese and I was actually tempted to eat!
Add the blueberries and wet mixture, then pat your dough out on a flat surface to cut into triangle shapes.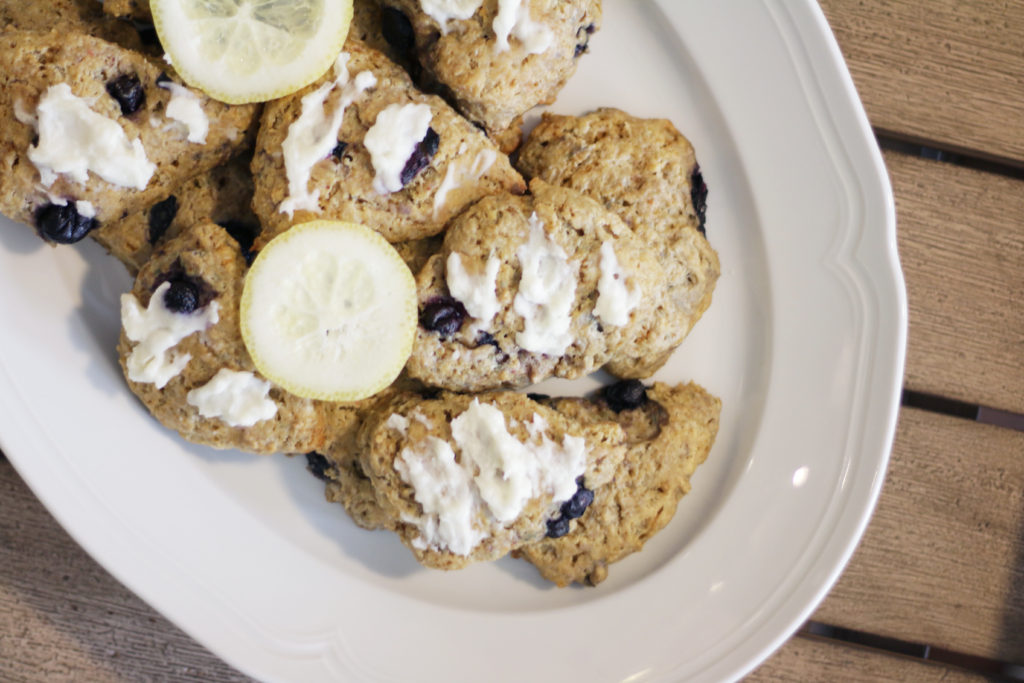 Place on a baking sheet covered with parchment paper, then bake for 20 minutes and you have your warm, golden, delicious scone!
Lastly, either make the coconut butter lemon glaze, eat them naked (the scones that is), or add more butter on top. Can you tell I like butter?
I think I've just downed my fifth scone, but I won't feel guilty with this recipe.
Hope you enjoy!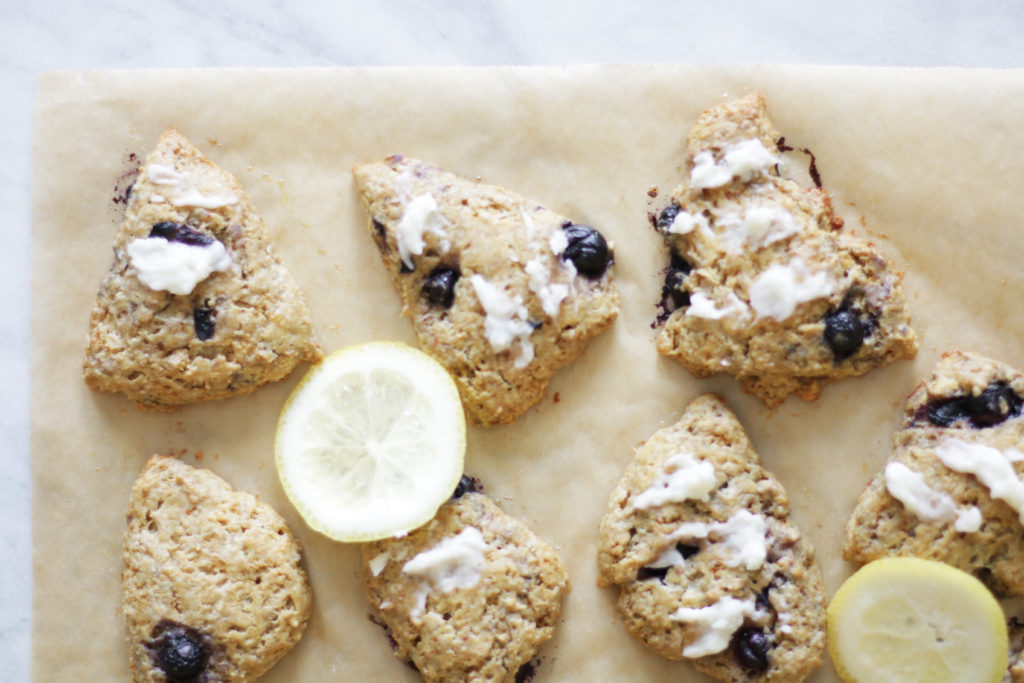 Print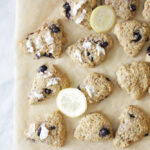 Healthy Blueberry Scone with Lemon Glaze
---
2 cups

einkorn flour

1/3 cup

coconut sugar

1 tsp

baking powder

¼ tsp

baking soda

½ tsp

Himalayan salt

1

stick frozen butter

½ cup

blueberries, I used frozen

½ cup

sour cream

1

egg
coconut lemon glaze (optional)
¼ cup

coconut butter
juice of

one

lemon
---
Instructions
Preheat oven to 350degrees
In a medium bowl combine flour, sugar, baking powder, soda and salt
Grate butter into flour mixture with a cheese grater
Warning: your butter will look like yummy grated Parmesan cheese and may take self-control not to eat
Mix dry ingredient bowl until combined
In a small bowl, whisk sour cream and egg then add to dry bowl and mix until dough is formed, takes a few minutes and a strong grip to collect all the flour
On a flat surface lightly floured, pat down dough into an 8 inch circle about ½ inch thick is formed
Add a sprinkle of coconut sugar on top if desired
Cut dough into triangles and add to a baking sheet preferably covered with parchment paper (always look for unbleached)
Bake for 20 minutes until warm and golden
If adding the lemon glaze-add coconut butter and lemon juice to a food processor and mix until a frosting consistency forms
Notes
Scone recipe adapted by USA Weekend
Save
Save
Save